Kia has impressed car enthusiasts with its commitment to quality, innovative design, and advanced technology. Easily one of its best and most popular is the Kia Sorento. The 2023 Kia Sorento offers powerful performance and impressive fuel economy for its class.
2023 Kia Sorento Trims
The 2023 Kia Sorento is a popular midsize SUV that offers a range of trims to suit different preferences and needs. In this article, we will compare the various trims of the 2023 Kia Sorento, highlighting their unique features and benefits.
LX
The LX trim serves as the base model of the 2023 Sorento lineup, starting at $29,990. Despite being the entry-level option, it still offers an impressive array of features. The LX comes equipped with a 2.5-liter four-cylinder engine that produces 191 horsepower, providing ample power for everyday driving.
The LX trim boasts an 8-inch touchscreen infotainment system with Apple CarPlay and Android Auto compatibility, allowing seamless integration with smartphones. There's a standard six-speaker stereo and six USB ports.
Furthermore, safety features like forward collision warning, lane departure warning, and adaptive cruise control are also included. These ensure a safe and comfortable driving experience. New for the year are standard blind spot monitoring, rear cross traffic alert and safe exit assist.
S
Stepping up from the LX, starting at $32,490, the S trim adds more style and convenience features. It offers the same engine as the LX but adds 18-inch alloy wheels and roof rails, giving it a sportier and more rugged appearance.
Inside, the S trim offers a power-adjustable driver's seat, synthetic leather upholstery, and a wireless charging pad for compatible smartphones. The infotainment system comes upgraded to a 10.3-inch touchscreen with wired Apple CarPlay and Android Auto. Other features include dual-zone automatic climate control, proximity keyless entry, push-button start and remote start, for your convenience.
As for added safety features, you'll get rear parking sensors.
EX
The 2023 Kia Sorento EX starts at $35,890. The EX trim of the 2023 Sorento focuses on comfort and luxury. It comes with a 2.5-liter turbocharged engine that generates 281 horsepower, delivering a more exhilarating driving experience. The EX is the first trim that offers an alternative hybrid powertrain.
With the hybrid version, its turbocharged 1.6-liter four-cylinder engine and electric motor generate a whopping 227 horsepower and 258 lb-ft of torque combined. It gets 39 mpg in the city and 35 mpg on the highway with the front-wheel drive model. The hybrid EX starts at $36,590.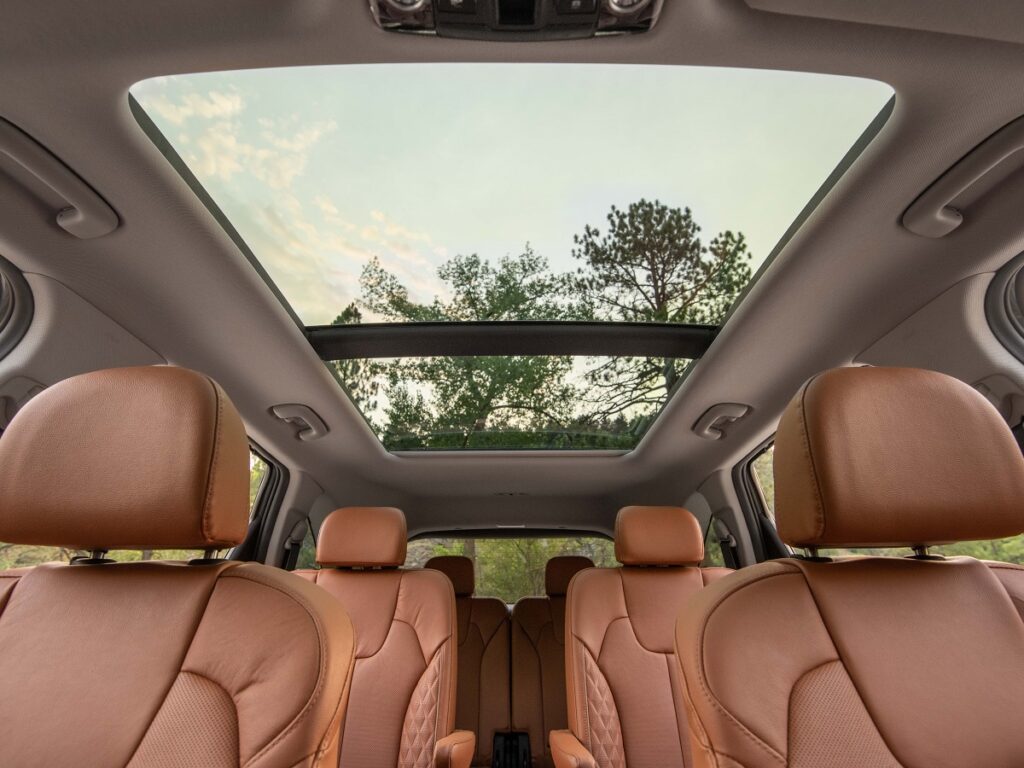 The EX trim boasts upgraded features such as a power-adjustable front passenger seat, second-row captain's chairs and a hands-free power liftgate. Its most notable added safety feature would have to be adaptive cruise control with lane centering assist. However, you'll also get cyclist detection and LED fog lights.
SX
Next, the 2023 Kia Sorento SX starts at $38,790. The SX trim stands out with its exclusive exterior styling cues, including LED headlights, a unique grille design, and larger 20-inch black alloy wheels. Inside, the SX trim features a 12.3-inch digital gauge cluster for a futuristic and immersive driving experience. On top of that, there's a panoramic sunroof and rain-sensing windshield wipers.
SX Prestige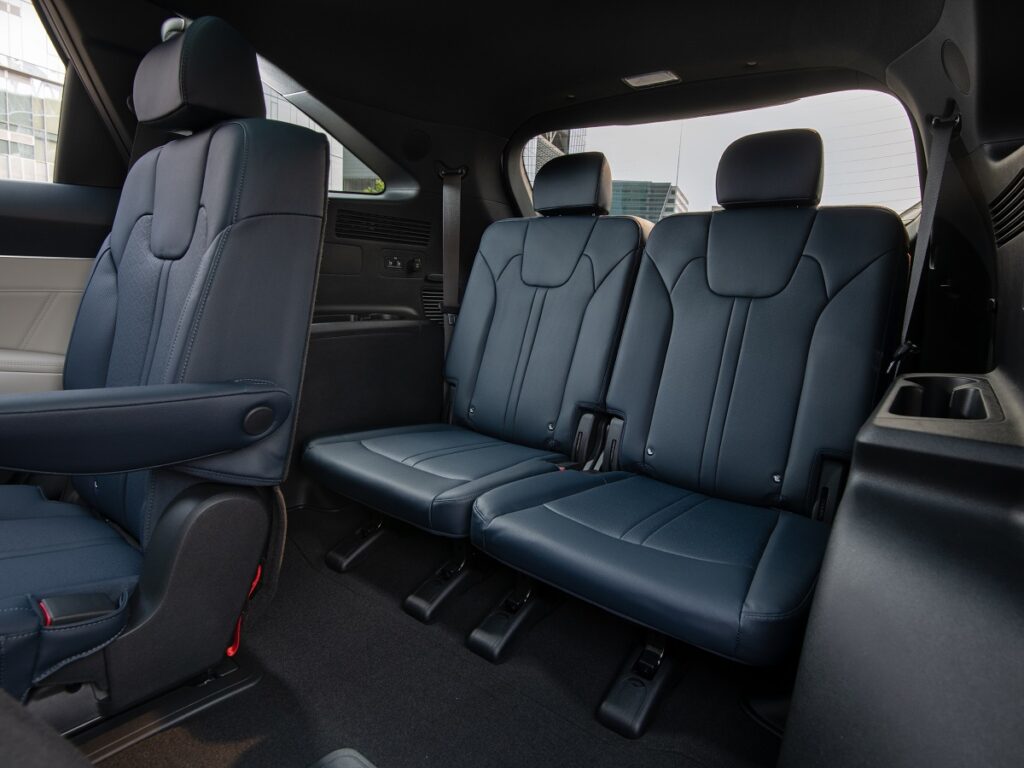 Finally, starting at $43,390, the SX Prestige is the luxury trim for those who crave the finer things in life. It comes standard with all-wheel drive for a superior driving experience. The leather upholstery interior features ventilated front seats and heated second-row seats. The steering wheel is also heated to get you through the cold winter months, while the rear sunshades help your passengers beat the heat during the summer. Additionally, you'll have a 120-volt household power outlet.
As for safety features, this trim adds a surround-view and blind-spot camera system, as well as front parking sensors.
In addition to the standard hybrid version, there's also a plug-in hybrid model that can travel 32 miles on electric power alone. It takes just 3.5 hours to charge the battery. It stands as one of the best hybrid SUVs on the market.
The 2023 Kia Sorento offers a wide range of trims to suit different preferences and needs. From the base LX trim to the luxurious EX and sporty SX trims, Kia has ensured that there is a Sorento for every driver. On top of all the standard features, each trim comes with a few options such as a tow hitch an all-wheel drive.
(Featured image via Kia)