The 2024 Chevrolet Trax comes fully redesigned this year, with an array of notable improvements, including a spacious interior. Offering exceptional comfort at an affordable price point, this is the perfect subcompact to get you from point A to point B.
2024 Chevrolet Trax
The 2024 Chevrolet Trax comes in five different trims this year, with each option under $25K. While none of the trims offer all-wheel drive, you'll have numerous options for luxuries that will tailor the Trax to your preferences. Overall, the Chevy Trax ranks as one of the best subcompact SUVs on the market today. Find out why!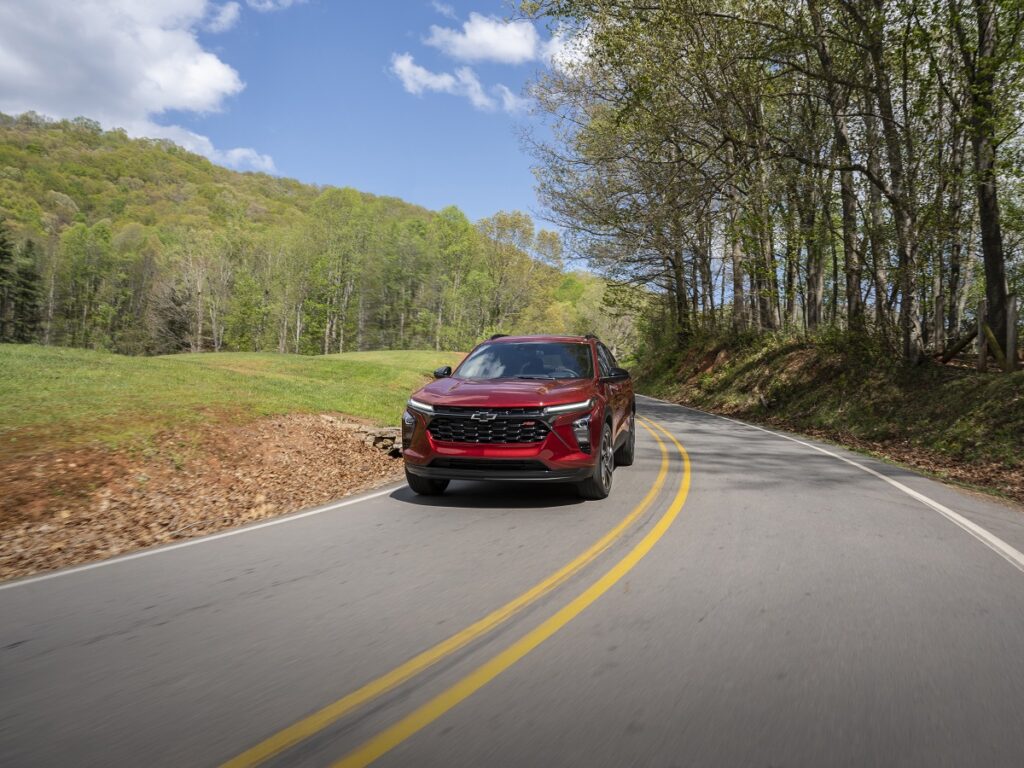 LS
The base model 2024 Chevrolet Trax LS starts at a mere $20,600, making it one of the most affordable SUVs on the market. Of course, some features are barebones like the manually adjustable front seats and cloth upholstery. However, you'll still get an 8-inch touchscreen infotainment system that comes standard with most Chevy models.
The infotainment system comes with wireless Apple CarPlay and Android Auto and satellite radio. Listen to audio through a four-speaker stereo. Connect mobile devices through two USB ports or via Bluetooth. Remote keyless entry also comes standard.
You may be surprised to learn that you'll even get a slew of standard driver assistance features. Some of those features include forward collision warning with pedestrian detection, forward automatic emergency braking, lane-departure warning, and lane-keep assist. Additionally, rear seat alert and a teen driver monitoring system that will help keep the kids safe no matter their age.
Two optional packages include Driver Confidence package for $250 and LS Convenience package for $995. The former adds on rear cross traffic alert and blind spot monitoring, while the latter adds remote start, heated front seats, and heated mirrors – as well as alloy wheels.
1RS
Starting at $22,100, this version of the Trax mostly varies from the base model in terms of appearance alone, boasting a sportier design. However, it does give you the contents of the LS Convenience package. For another $795, you can get a sunroof too.
LT
The LT starts at $22,300. It features combination cloth and synthetic leather upholstery. The infotainment system is upgraded to an 11-inch display and the instrument cluster to an 8-inch digital version. A six-speaker audio system and automatic climate control are standard, and lastly – proximity keyless entry.
It should be noted that the heated seats and steering wheel are not included in the LT as they are in the 1RS.
For $650, you can get a few more optional driver assistance features: adaptive cruise control, blind-spot monitoring and rear cross-traffic alert – all as part of the Driver Convenience package. If you want a sunroof, and wireless device charging, that will cost you another $895.
2RS
The 2RS is much like the 1RS except that you'll get all synthetic leather upholstery, heated front seats and a heated steering wheel. It starts at $23,900.
ACTIV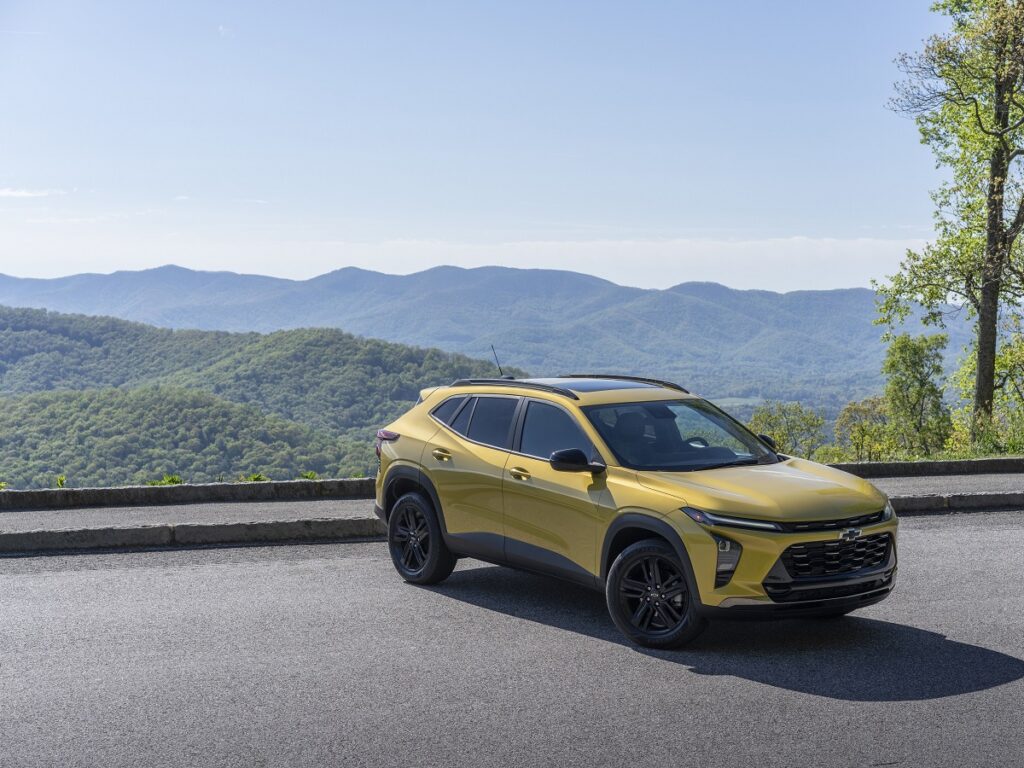 Finally, we have the 2024 Chevrolet Trax ACTIV, also starting at $23,900. It is styled differently than 2RS and comes with an eight-way power-adjustable driver's seat.
Performance
All models come with a turbocharged 1.2-liter three-cylinder engine that generates 137 horsepower. It doesn't offer strong acceleration, but it gets the job done. We wouldn't recommend any of the trims for a fun weekend getaway, but if you are looking for a quality commuter, the Trax is up to the task. Furthermore, the Trax boasts a solid fuel economy, getting around 28 mpg in the city and 32 mpg on the highway.
(Featured Images via Chevrolet)