Formerly known as one of the most impractical SUVs on the market, the all-new 2024 GMC Hummer EV SUV is changing Hummer's image in a big way. Boasting powerful acceleration and stunning off-road performance, you can finally enjoy the Hummer experience without wasting dollars at the pump.
2024 GMC Hummer EV SUV Trims
The luxurious 2024 GMC Hummer EV SUV is offered at four different trim levels. Each trim comes jam-packed with features but with the higher trim levels, you'll get more power and additional features for your money. Let's take a look at each of the all-new 2024 GMC Hummer EV SUV trims!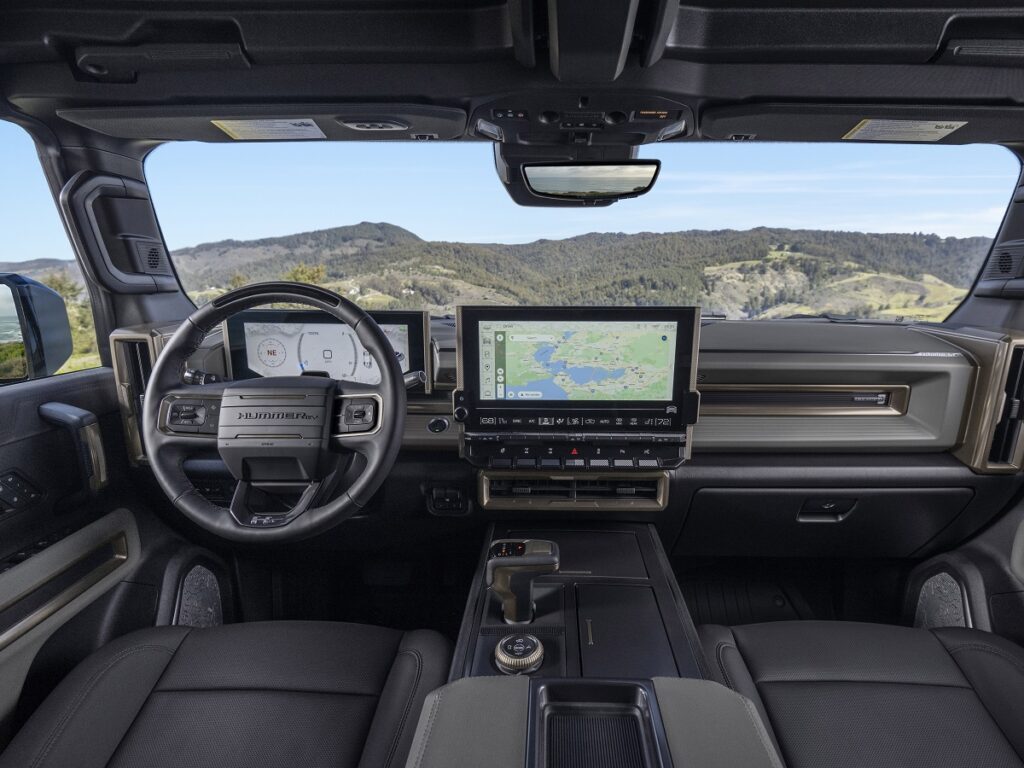 EV2
The 2024 GMC Hummer EV2 is the base trim starting at $79,995. This trim feature a dual-motor drivetrain that generates a whopping 625 horsepower. It offers a decent driving range of about 250 miles, but if you are far from the great outdoors, it may not be the most practical choice.
With 16 inches of ground clearance and 13 inches of suspension travel, the Hummer EV2 is designed for tackling nearly any off-road conditions. It can even travel through water up to two feet deep and climb the steepest of hills. The EV2 comes with 22-inch wheels and 35-inch Goodyear all-terrain tires.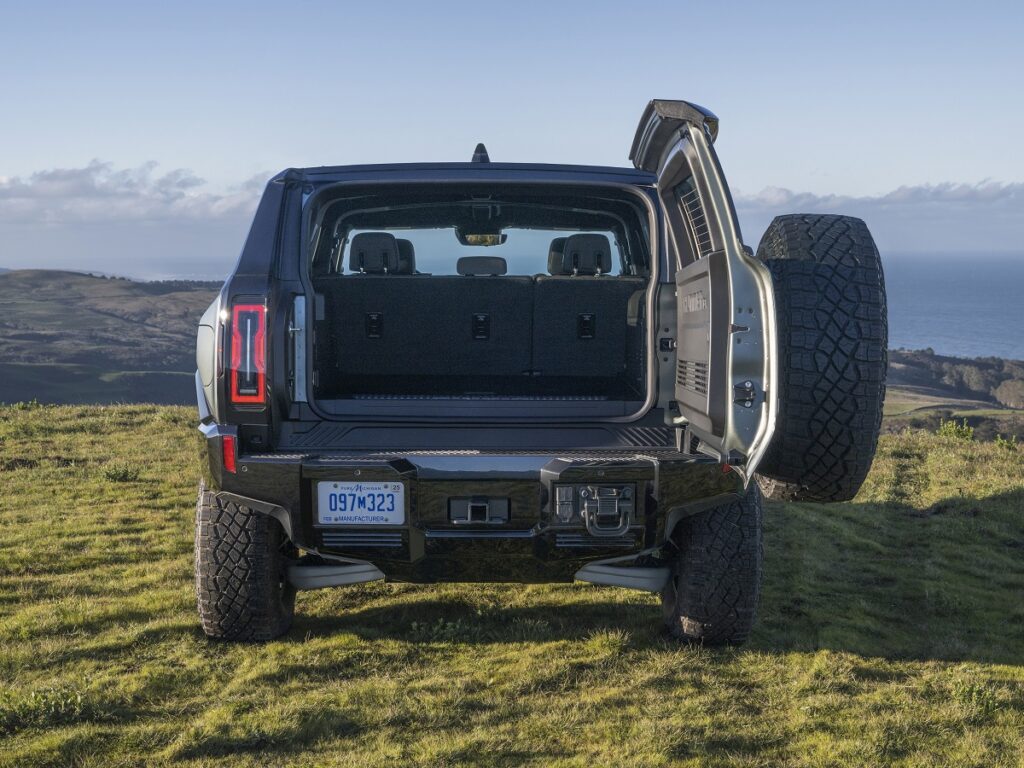 The swing-out rear door, windows and front trunk lid are all power operated. With the four-panel Infinity Roof, the EV2 is fully convertible.
The interior features a 12.3-inch digital instrument cluster and 13.4-inch infotainment system. Standard with an 14-view surround-view camera, a semi-autonomous self-driving system, never before has there been a Hummer driving experience that's been this relaxing.
EV2X
If you are going to put money done for a Hummer, however, you might as well go with the EV2X. The 2024 GMC Hummer EV2X starts at $89,995. This version gives you an upgraded battery with improved range of about 50 more miles, and a 800-volt fast charger so you can be on the road (or off the road) again, sooner.
The biggest upgrade with this trim would have to be the addition of Four-Wheel Steer which essentially allows the Hummer to "crab walk." The vehicle also features adaptive air suspension and Adaptive Ride Control. With Adaptive Ride Control, the vehicle will automatically lower on the highway for improve aerodynamics and stability.
EV3X
The 2024 GMC Hummer EV3X features a third electric motor that increases its horsepower to 830. It offers the fastest acceleration, getting you from 0 to 60 mph in just 3.5 seconds, when engage in Freedom Mode.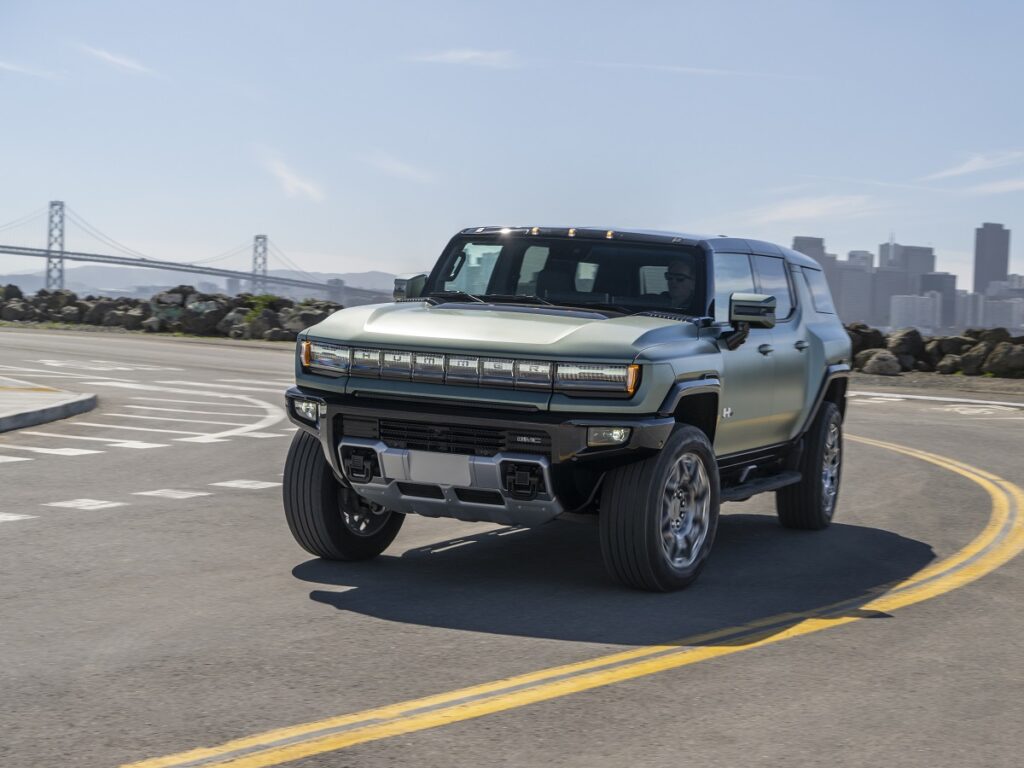 Optional equipment includes Sky Panel transparent roof panels and Power Station generator. Meanwhile, the Extreme Off-Road Package gives you front e-lockers and virtual rear lockers.
Edition 1
The limited-edition trim, called the 2024 GMC Hummer Edition 1 SUV, started at $105,595. This sold-out model included everything in the EV3X but came in a Moonshot Green Matte paint along with a Lunar Shadow interior. It also features transparent Sky Panels.
The main reason to pick up this version was for its turbocharged motors that generated a stunning 1,000 horsepower.
While the GMC Hummer is an impressive off-road vehicle, if you do most of your driving around town, you may find options like the Hyundai Ioniq 5 to be a better fit at a much lower price range.
(Featured images via GMC)