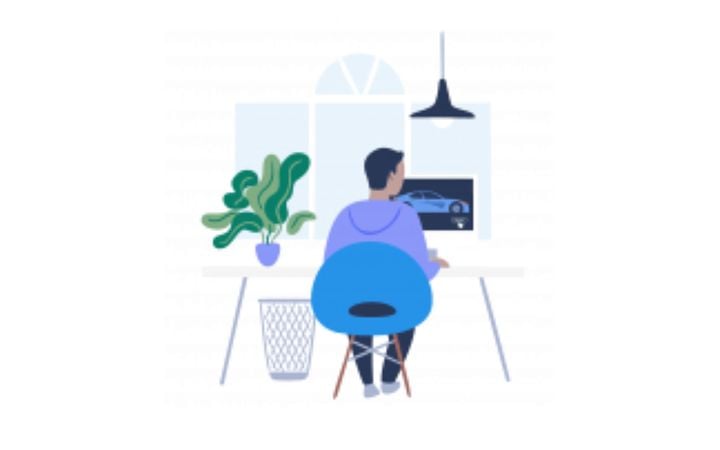 SAN FRANCISCO – AutoFi Inc., a provider of digital commerce technology that powers the sales and finance experiences across the automotive industry, extended its partnership with Santander Consumer USA Inc., bringing to market digital products that meaningfully improve the ability for consumers and dealers to interact with the lender and simplify the car buying experience.
Santander Consumer USA, a leading full-service consumer finance company focused on vehicle finance, expanded its partnership with AutoFi in 2022 to develop Santander Consumer's end-to-end digital car buying experience. Within six months of the collaboration, a digital dealer experience was developed featuring tools that enable dealers to interact with Santander Consumer in real time and identify cars on the lot that fit the consumer's budget as well as the specifications to complete the deal. This ability to self-service the loan decisioning process makes it easier and faster for dealers to solution for their customers and best meet their needs. Over the course of 2022, AutoFi scaled the solution across more than 13,000 dealers, providing the technology, operational, and inventory management support of the product for the lender.
In late 2022, AutoFi worked with Santander Consumer to pilot a direct-to-consumer marketplace in the southwest region of the United States. This marketplace allows consumers to shop for a vehicle however, wherever, and whenever they want, and streamlines the financing process. Based on a soft credit pull, consumers can shop by payment with no impact to their credit score. The technology enables penny-perfect pricing instantly across thousands of vehicles and removes the guess work in being approved by pairing consumers with cars they can afford. The marketplace will bring new "transaction-ready" vehicle shoppers to Santander Consumer dealers and is scheduled to roll out nationally in spring of 2023.
"The digital innovation created by partnering with AutoFi has not only enhanced business but allowed Santander Consumer to provide better service to our dealer customers and consumers," said Bruce Jackson, President of Chrysler Capital and Auto Relationships for Santander Consumer. "We are excited about future endeavors with AutoFi and being able to offer better, more efficient user experiences."
"We are very proud of the retail innovation we have brought to market with Santander Consumer over the past year. From build to launch, the timeframe is unprecedented for this level of digital transformation for automotive lenders. The market dynamics of the past 12 months, including rising interest rates, further underscore the importance of these solutions in ensuring consumers are matched with cars and financing they can afford," said Kevin Singerman, CEO & Co-Founder of AutoFi.
Beyond the ambitious plans with Santander Consumer, 2023 is shaping up to be a transformational year for AutoFi, as other industry partners, including dealers, manufacturers, lenders and marketplaces, lean in to AutoFi's digital capabilities. AutoFi is in a unique position to build impactful solutions faster and more cost-effectively than companies can on their own. Enterprise customers value AutoFi's understanding of how to drive product adoption at the retail level, while adhering to "Big Bank" standards, like SOC2 Type II compliance and robust operations and infrastructure. AutoFi's in-store dealer platform, Deal Center, addresses one of the biggest challenges of the online customer journey, a disconnected in-store experience. Deal Center connects the dots between the online and offline experiences and enables Enterprise customers to offer AutoFi's digital capabilities to their dealer network in the showroom, streamlining the sales process and consumer experience.
Originally posted on Agent Entrepreneur