When the snow starts to fall, it can be challenging to navigate driving conditions. But fear not – if you find yourself having to travel in snowy weather this winter, then one of the best solutions is to upgrade your vehicle for a safe and comfortable ride that won't leave you stranded. The good news is that there are plenty of SUVs on the market with features tailored toward safely navigating harsh winters! Here, we'll cover the best SUVs with all-wheel-drive so you can find the right SUV for when old man winter strikes.
Best AWD SUVs for Snow Driving
Ultimately, the best SUV for driving in the snow depends on your specific needs and preferences in terms of features. Popular winter comfort features include heated steering and seats. It's also important to consider factors such as size, fuel efficiency, and safety features when choosing an SUV with AWD for winter driving. With that said, let's move on to the list!
Subaru Forester
The Forester is a reliable and practical compact SUV with standard AWD that performs well in snow and other harsh weather conditions. The vehicle includes all-season tires with its base model, and steel 17-inch wheels starting at $26,395. On the inside, you'll get standard automatic climate control that keeps your cabin at a comfortable temperature.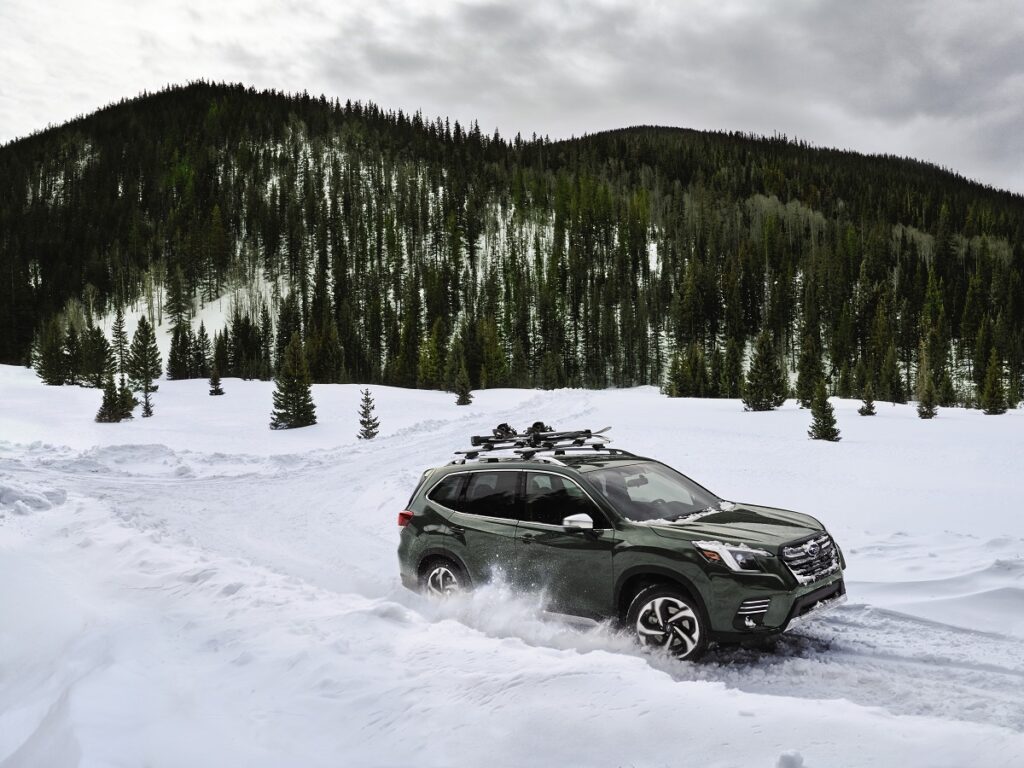 (Image via Subaru)
With the Premium addition, you can add heated front seats that are a nice touch, plus additional safety features. The Touring addition, however, is the best option for drivers looking to keep their families warm this winter thanks to the addition of dual-zone automatic climate control, heated rear seats, and a heated steering wheel.
Toyota RAV4
The RAV4 has a reputation for being a reliable and efficient compact SUV with optional AWD. It also has features such as hill descent control and all-season tires that can be helpful for snowy conditions and driving icy roads. The best starting point would have to be the Toyota RAV4 XLE for $29,085.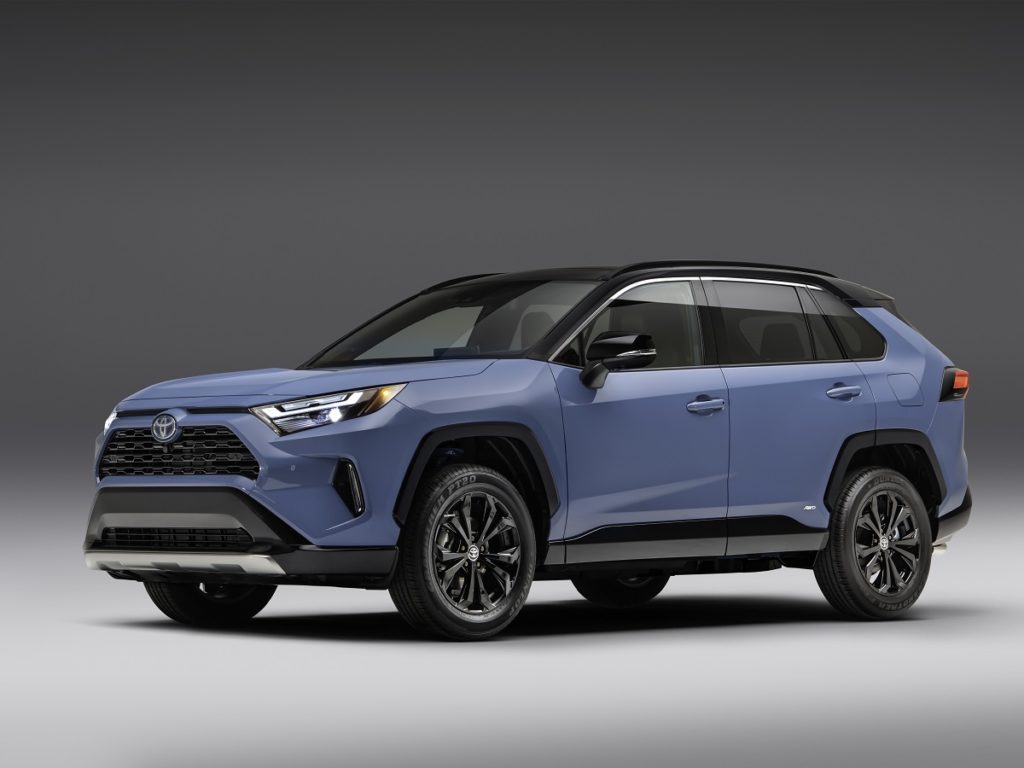 (Image via Toyota)
The XLE trim comes with dual-zone automatic climate control, and allows you to add on optional items like heated front seats, a heated steering wheel, and rain-sensing wipers. This vehicle has a slight edge over the Forester thanks to its more powerful 2.5-liter four-cylinder with 203 horsepower and 184 pound-feet of torque.
Honda CR-V
The CR-V is a versatile SUV with optional AWD that provides good traction and stability on slippery roads. The Honda CR-V EX is the best starting point for driving in the snow as it includes heated front seats and dual-zone climate control as standard features. Starting at $31,610, the EX trim is the best-value option.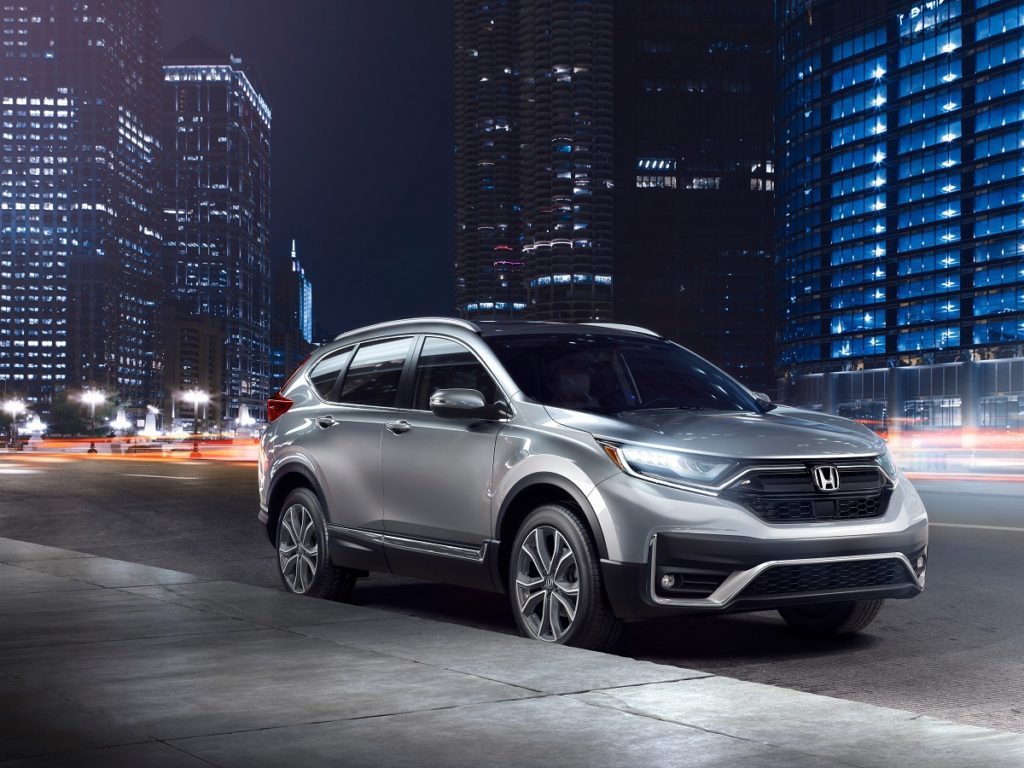 (Image via Honda)
You can also add on standalone options like the $460. In terms of power, it's comparable to the Forester but offers a slightly superior fuel economy that makes it more appealing, getting 27 mpg in the city 32 mpg on the highway.
Mazda CX-5
The CX-5 is a stylish and sporty SUV with standard AWD that handles well in snow. Starting at $26,700, you get a ton of features for your money. Among them are 17-inch alloy wheels and all-season tires, as well as safety features like adaptive cruise control, forward collision warning, pedestrian detection, automatic high-beams, and forward automatic emergency braking.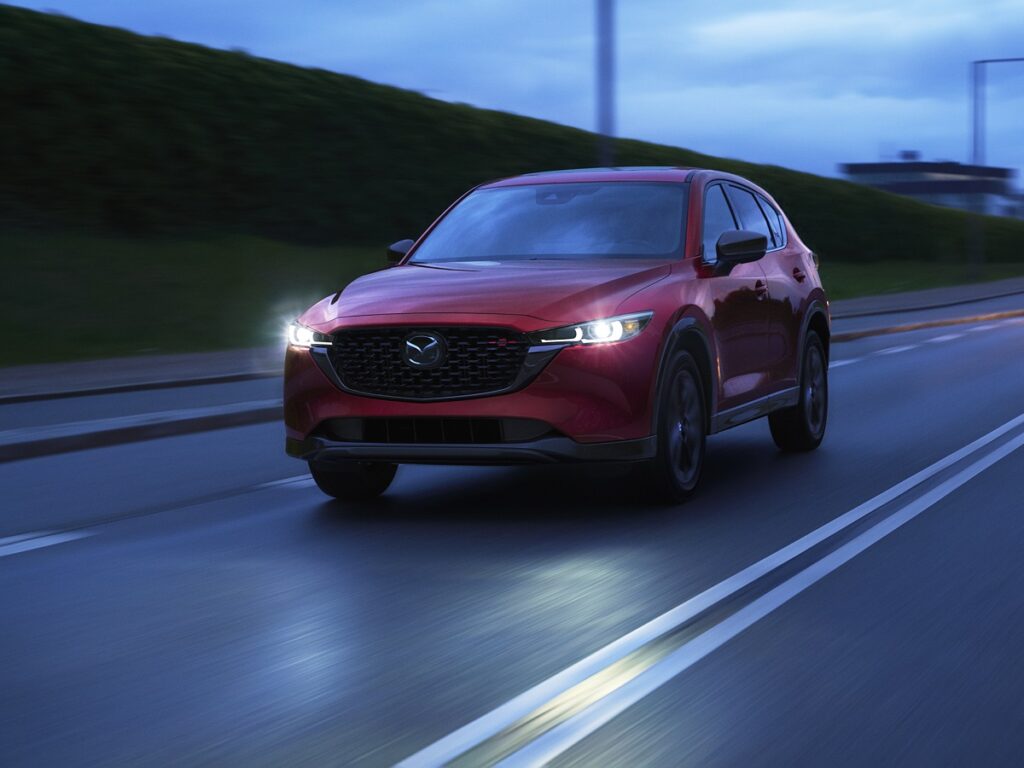 (Image via Mazda)
If you are looking for more, the Select trim comes with weather-resistant synthetic leather upholstery, heated front seats, and dual-zone automatic climate control. With the Premium Plus model for around $35K, you'll get a heated steering wheel and heated rear seats, among other things.
Jeep Grand Cherokee
The Grand Cherokee is a rugged mid-size SUV with optional four-wheel drive that is well suited off-road use, even in the snow. It has a variety of advanced features, such as hill start assist and hill descent control that make it the best midsize SUV for snowy conditions. The vehicle is offered in six different trim with each one tailored to your driving needs, making it impossible for us to recommend one trim in particular.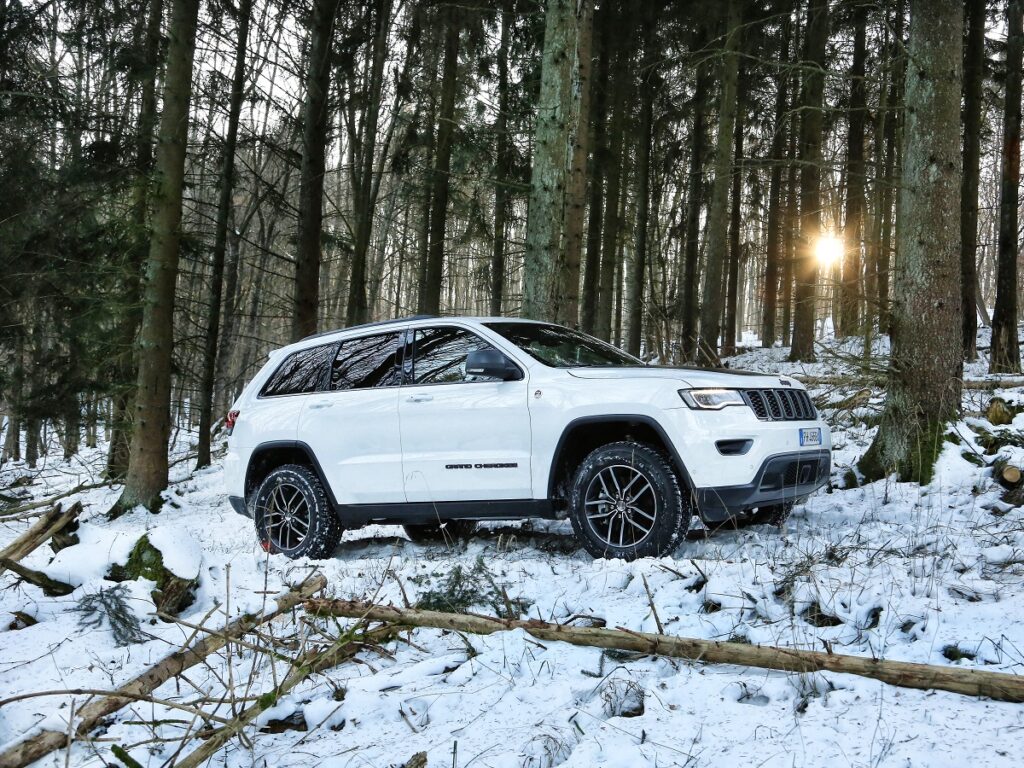 (Image via Jeep)
Starting with the base model, at $39,000, you'll get dual-zone automatic climate control and numerous driver assistance features. You can add to that The Luxury Tech Group I package, which adds heated front seats, a heated steering wheel, and rain-sensing windshield wipers. With remote start, you can heat up your vehicle before you even get in.
(Featured Image via Subaru)