EV startup Canoo this week announced delivery of vehicles for NASA, and expansion of a battery-development project with the U.S. Department of Defense (DoD), but gave no updates the production of customer vehicles.
The three Canoo EVs delivered to NASA's Kennedy Space Center in Florida, dubbed Crew Transportation Vehicles (CTVs), will be used to transport astronauts to the launch pads for Artemis missions, according to a Canoo press release. The Artemis program aims to bring humans back to the Moon for the first time since 1972.
Looking unchanged on the outside from Canoo's Lifestyle Vehicle, the CTVs can carry fully suited astronauts, flight support crew, and related equipment, according to Canoo. Range anxiety won't be a concern, as the trip to the launch pad is just nine miles.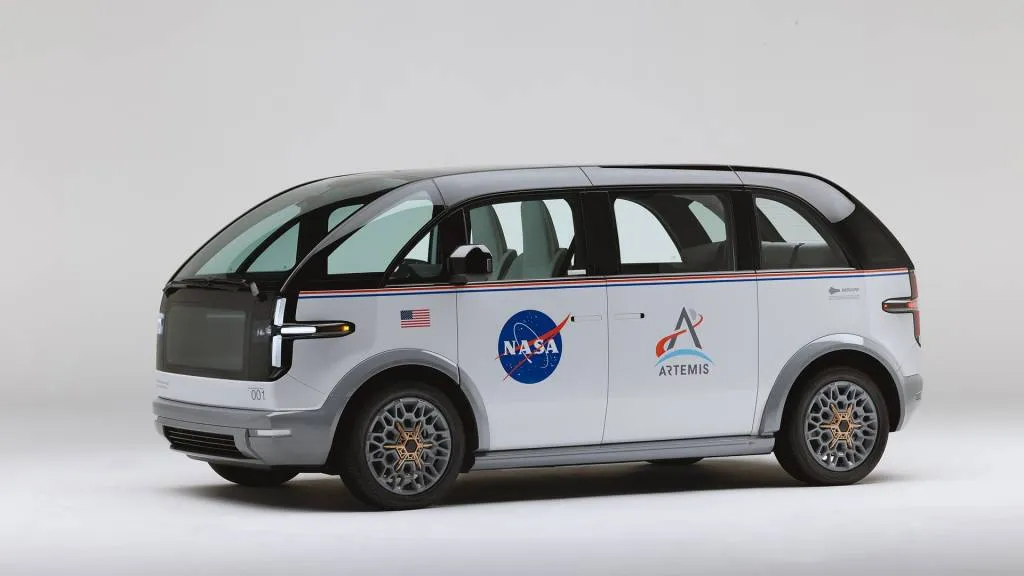 Canoo Crew Transportation Vehicle for NASA Artemis program
Canoo also announced earlier in the week an expansion of a previously announced partnership with the DoD. Following testing of Canoo's battery tech by the DoD's Defense Innovation Unit (DIU), Canoo said it had delivered "a technologically advanced battery pack" for military applications, a separate release said, that will "set the stage for standardization of energy dense lithium batteries for the U.S. Navy."
Although no further detail was revealed about the military pack, Canoo's battery for its potential civilian models is a structural pack, containing cells and modules, revamped under Pete Savagian, former GM EV1 chief engineer, who's now no longer with Canoo. The startup announced back in 2021 that the Lifestyle Vehicle and others will get Panasonic cylindrical cells.
Canoo plans to build its vehicles in Arkansas first, then Oklahoma, with no plans for the overseas contract manufacturing it originally considered. Battery modules will be manufactured in Oklahoma, at a facility powered primarily by wind and hydro sources from the Grand River Dam Authority in the state, the startup says.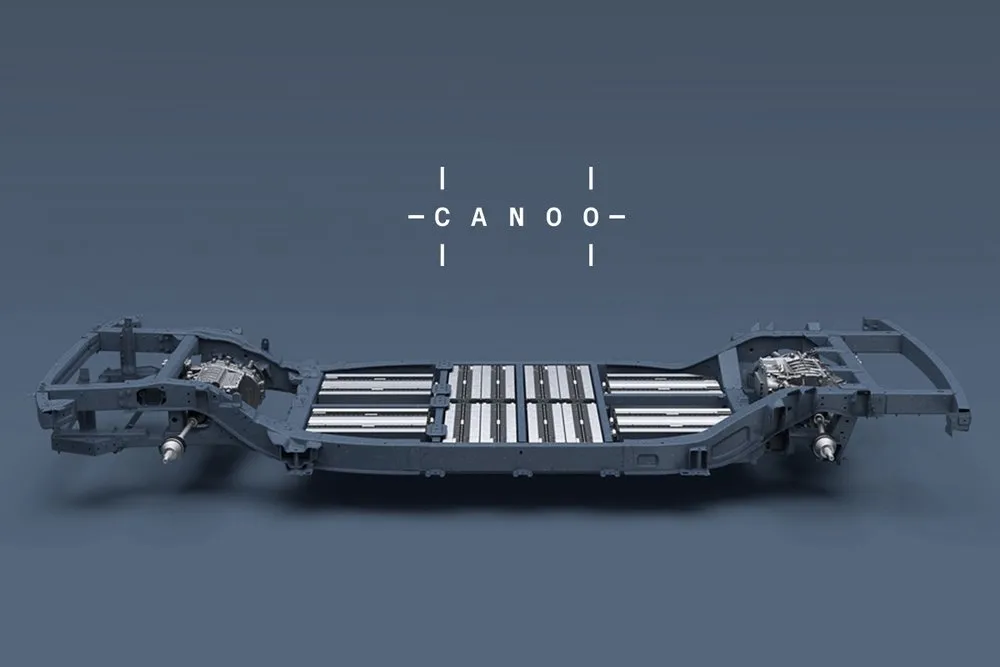 Canoo structural battery pack
These aren't the first government projects from the firm. It last year delivered a prototype Light Tactical Vehicle (LTV) to the U.S. Army.
Walmart placed an order for 4,500 Canoo electric vans in 2022, and at that time it looked like the pace of reaching production and scaling up might accelerate. Since then, however, the startup appears to be working with optimism. In its last quarterly update, Canoo suggested it still might exit 2023 with a 20,000-vehicle run rate—although financials appear thin.
Long gone is the personal-use subscription plan Canoo originally planned the business around.