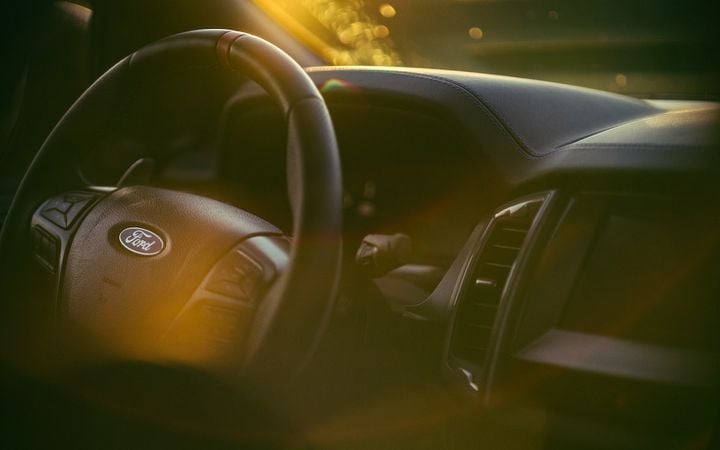 Ford and General Motors dealers and customers can expect a decrease in inflated retail automotive costs as incentives increase over the rest of the year.
Discussions are ongoing regarding the details of the potential incentives, including the distinction between wholesale and retail.
The reasons behind potential price breaks include:
Higher new-vehicle inventories as the semiconductor chip shortage wanes
Dropping demand because of inflation, high-interest rates and other economic woes
"We expect the second half to see pricing pressures, especially on (Ford) Blue, as we see supply and demand normalize," John Lawler, CFO of Ford Motor Co., told WardsAuto.
The Ford Blue division sells vehicles with internal-combustion and hybrid powertrains. Ford also has two other areas of business: Ford Model e for vehicles powered by batteries, and Ford Pro for commercial vehicles and services.
Rival General Motors estimates incentives will increase gradually this year. CFO Paul Jacobson said on a conference call that higher prices made a positive difference year-over-year. Still, he said he expects some type of "giveback" or discounts for the rest of the year.
Overall, Jacobson said he expects pricing to be even in 2023 compared to 2022 because prices remained high in the first quarter.
A few of the foremost publicly traded dealership groups have complained that automakers have been too slow to heighten incentives, despite an abundance of new vehicles. It has been reported that certain dealerships may have a surplus of models that have declined in popularity.
"Overall customer incentives remain limited," Chris Holzshu, chief operating officer of Lithia & Driveway Motors, Medford, Ore., told WardsAuto. "Consequently, while inventory availability is improving, several OEMs have not invested in additional consumer incentives to meet the retail demand. We expect incentives to increase throughout the year, which should positively impact new-car volumes" due to increased affordability.
J.D. Power said the April retail inventory was 1.2 million units, up 45% year-over-year. As a result, incentives have increased, but not as much as dealers would like.
The average incentive spend per new vehicle was around $1,599, a 59% year-over-year increase, reported J.D. Power. The average incentive as a percent of sticker price was 3.3%, a jump from 2.2% a year earlier but still low compared to past years.