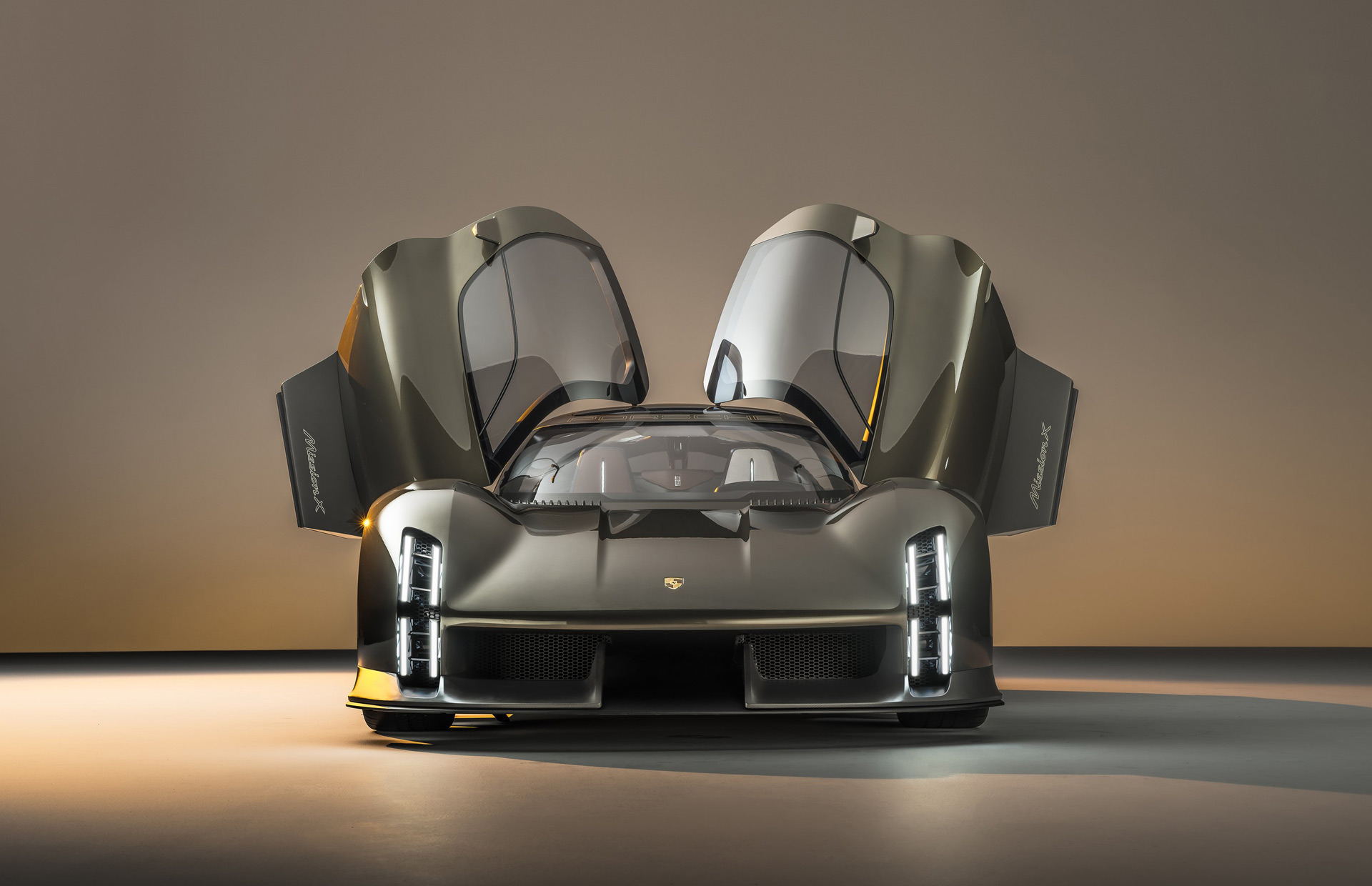 GM jumps in with Ford in embracing the Tesla charging standard. The base Jeep Wrangler 4xe costs less for 2024. Lexus introduced a spacious plug-in hybrid SUV. And Porsche provided a glimpse of future electric sports cars from the brand. This and more, here at Green Car Reports.
General Motors announced Thursday that GM vehicles will gain Tesla Supercharger access in 2024. Further, future GM EVs will drop the CCS port in favor of the Tesla charge port. Following on Ford's commitment to the Tesla standard, called NACS, just a couple weeks earlier, that puts three U.S. automakers—Tesla, Ford, and GM—on the same domestic EV charging standard.
The 2024 Lexus TX 550h+ plug-in hybrid will offer a 33-mile electric range, then 30 mpg, the Toyota luxury brand anticipated at its introduction. The PHEV is part of a broader rollout of the new TX line, including a TX500h hybrid, that offers up three rows of seating in what amounts to a Lexus equivalent to the Toyota Grand Highlander.
Much as the Porsche Mission E from years ago provided an early preview of the Porsche Taycan four-door, the Porsche Mission X concept unveiled Thursday and shows the direction of future electric sports cars from the brand—with a 900-volt system architecture and a racing-derived, carbon-fiber exoskeleton.
And with the introduction of a lower base price for the 2024 Jeep Wrangler 4xe, this top-selling U.S. plug-in hybrid is likely to keep its interest and sales bustling—especially with its eligibility for a $3,750 EV tax credit.
_______________________________________