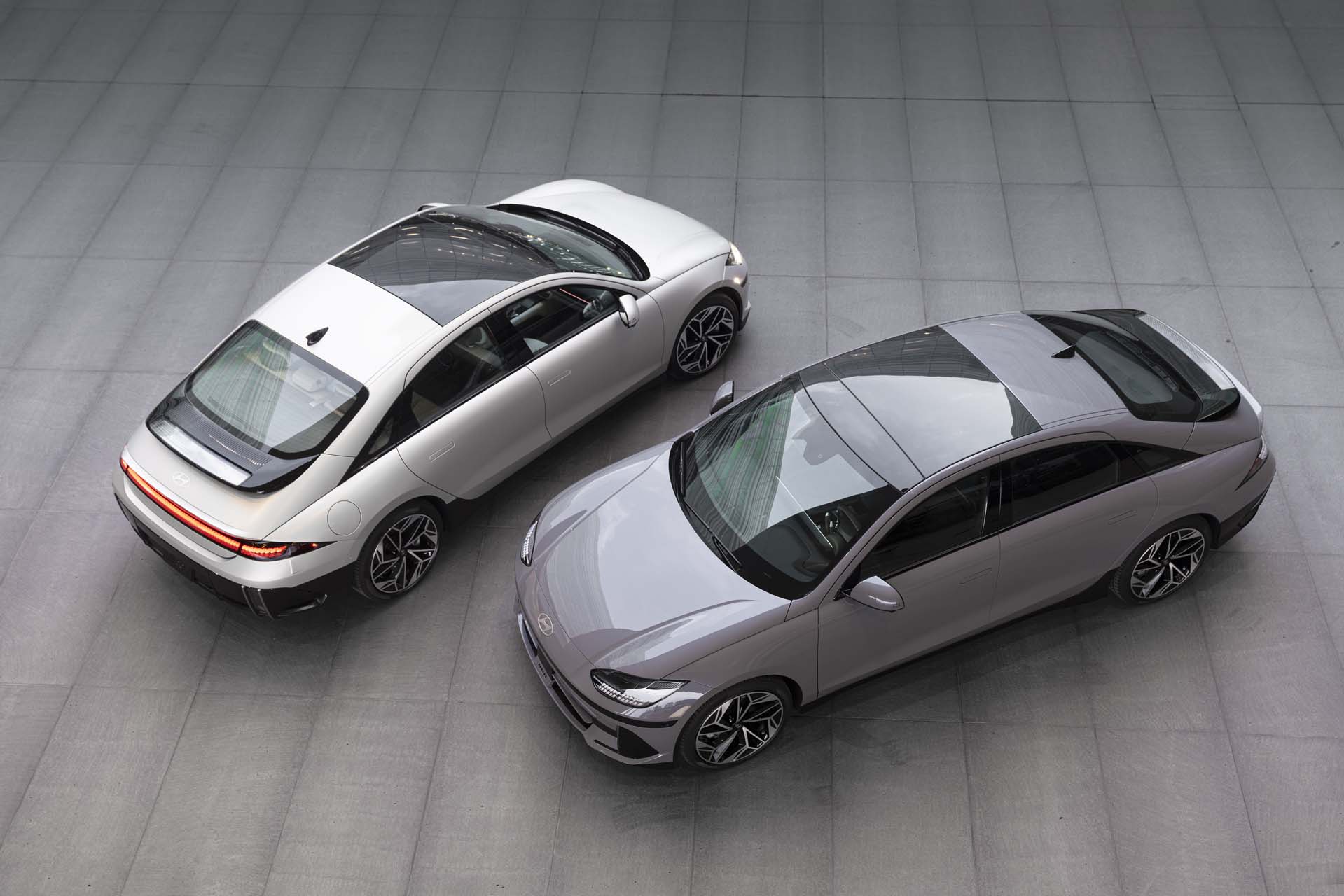 A new discount means the Hyundai Ioniq 6 could cost less than the Model 3. Public charging is becoming an EV dealbreaker even as EV availability improves. And a battery firm shows how its fast-charging cells could transform the original Tesla Roadster idea. This and more, here at Green Car Reports.
Hyundai is effectively undercutting the Tesla Model 3 with a $5,000 discount on Ioniq 6, if you don't count the federal EV tax credit that Tesla buyers might be eligible for. Although it's short of a permanent price drop, it shows that this space is getting more price-competitive.
A UK battery firm is rebooting the original Tesla Roadster formula with 6-minute charging and, effectively, 1,600 miles per hour restored, given enough charge power. That's the claim based on Nyobolt's proprietary niobium anode cells, that could allow smaller battery packs, fast-charged fully, although the firm's durability claims aren't yet proven out with a full-scale pack.
According to the results from J.D. Power's annual study of EV consideration, out today, public charging—much more than home charging—is getting in the way of EV adoption. Nearly half of shoppers see public charging as an EV dealbreaker. While it's too early to tell what the effects of recent decisions by Ford and GM to jump in on Tesla's standard, the survey giant underscored that those considering a Tesla cite charging availability as a motivating factor.
_______________________________________