Mercedes-Benz on Friday announced that it will adopt the Tesla charging port for future EVs and a planned charging network in North America.
Just as with the other brands that have committed so far—Ford, GM, Rivian, Volvo, and Polestar—Mercedes will offer an adapter in 2024 to allow owners of current EVs to use the Tesla Supercharger network, followed by the incorporation of the port in vehicles starting in 2025.
Mercedes-Benz EV charging network
Mercedes did not say whether it planned to phase out the Combined Charging Standard (CCS) port used in its current EVs and solely use the Tesla port, also known as the North American Charging Standard (NACS) in the future. But it confirmed plans to incorporate both ports into its planned North American charging network.
Mercedes announced the EV fast-charging network for North America in January, and while it aims to get 2,500 fast-charging connectors and 400 North American sites in operation by 2027, it's released few other details. The first sites—which will have both CCS and NACS ports—are scheduled to open later this year.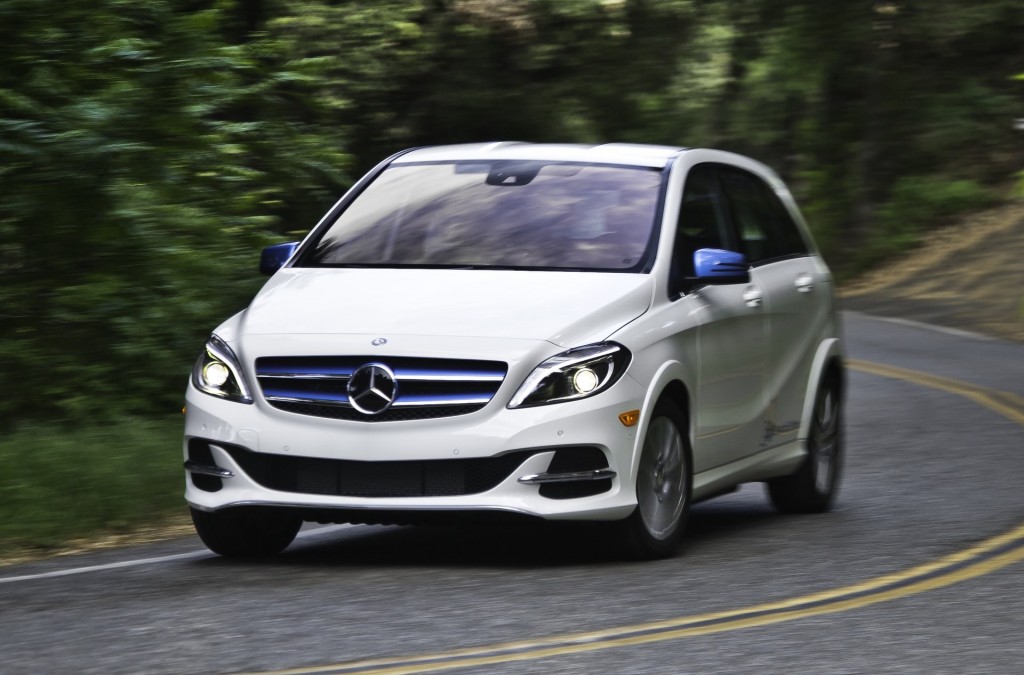 2014 Mercedes-Benz B-Class Electric Drive
Prior to that, Volkswagen was reportedly shopping its Electrify America network around to potential investors, including Mercedes, in a big to scale up. While that didn't happen, VW did gain an additional investment from Siemens.
There used to be a deep connection between Mercedes and Tesla. Mercedes-Benz parent Daimler once owned about 10% of Tesla, and Elon Musk once said at a Wall Street Journal conference: "We were saved by Daimler." Mercedes helped supply switchgear and other components for earlier Model S and Model X. Tesla also supplied the powertrain for the Mercedes-Benz B-Class Electric Drive, a compliance car that avoided this standards debate, in a way, by skipped fast-charging altogether.