Ahead of several high-profile electric vehicle launches planned for Jeep, Ram, and Dodge this year and next, parent company Stellantis on Tuesday announced that it's moving the charging experience and energy management under a single business—one that will include a sophisticated route-planning app and toolkit.
Free2Move Charge will be managed as part of the new Stellantis Charging & Energy business unit at the company, and will cover charging hardware, software, and related services.
That includes support for a cohesive lineup of home-charging hardware from Stellantis, and it clarified that Free2Move Charge will include support for bidirectional charging in the near future, with home hardware to take advantage of it—although solar isn't part of the plan yet.
The unit will include Home, Business, and Go pillars, with the latter referring to "seamless access to the largest possible curated network of public charging points through partners in North America, Europe, and other regions to be announced soon."
Dealership charging hub
What it means for the customer most immediately is that it will bring the same harmonized interface for finding charging across platforms, in a smartphone and tablet app, via a web page, on charge-hub kiosks at the dealer, or in the vehicle. Over the next year a lot of that functionality will be added to separate brand apps, too, but there will still be a separate Charge app with all the functionality.
Stellantis says that it will integrate the application into its new vehicles starting in 2024—including into the STLA SmartCockpit platform that will provide intelligent route information and more.
Aggregating public charge points, not creating them
The app will act as an aggregating hub for finding charging, paying for it, and navigating to it. Owners will be able to sort by varied priorities, including cost. Plug and Charge support, reservations, and a loyalty program are on the way, and the app will have the smarts to understand when you're on a road trip in a different EV.
While some automakers have acquired route-planning apps focused around minimizing charging anxiety on the road—Rivian most recently—Stellantis said that it is effectively going it alone, and it's running its own API behind the app and route planner as a business.
"This is not going to be a disconnected experience," said Ricardo Stamatti, the senior vice president of Stellantis' Charging & Energy business unit. Simply put, the app will always know the vehicle's state of charge and manage best options for available charging along the way.
In terms of the scope of aggregated infrastructure, the company hopes the network will include nearly 600,000 charge connectors by the end of 2024.
Aptera using Tesla NACS connector
No commitment to Tesla NACS yet—officially
Ford announced in May that it planned to adopt Tesla's NACS charge port for future EVs, and GM followed earlier this month with similar plans to gain Supercharger access in 2024. Reading between the lines, the number might potentially include access to chargers that deliver with Tesla's NACS interface, as well as CCS and familiar J1772 Level 2 AC charging. But in a briefing ahead of the Tuesday announcement, the company said that it's continuing to evaluate NACS and will have more information related to that to share soon.
Stellantis also sidestepped answering whether its new approach signals a future commitment to installing public fast-chargers, or sponsoring EV charging infrastructure on a greater scale. Earlier this year at CES, Stellantis CEO Carlos Tavares remarked that Stellantis isn't an infrastructure provider. At that time the company had no plans to build a fast-charging network in the U.S., although it did intend to sell chargers.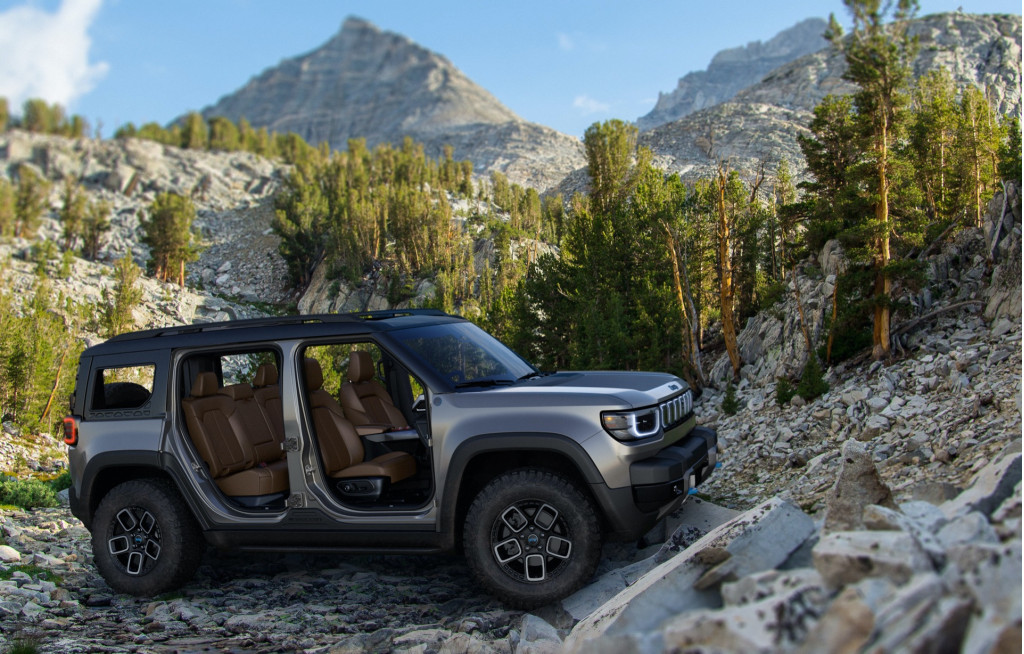 Jeep Recon
Ram, Jeep, Dodge EVs on the way soon
The only fully electric vehicle that Stellantis plans to offer in North America this calendar year is the Maserati Folgore. But next year it plans to start rolling out the first of a new generation of EVs to North America—including a Ram electric pickup and Dodge electric muscle car and, later, the Wrangler-inspired Jeep Recon EV. Fiat is also bringing back the 500e EV.
But Stellantis has a lot of plug-in hybrids to support at the moment. It's had the strongest-selling PHEV on the market—the Wrangler 4xe—for a couple years, and with the Chrysler Pacifica and Jeep Cherokee 4xe.
Up until now, home chargers for the 4xe products were essntially treated as Mopar accessories, but under Free2Move Charge those will be streamlined as packages offered at the point of sale.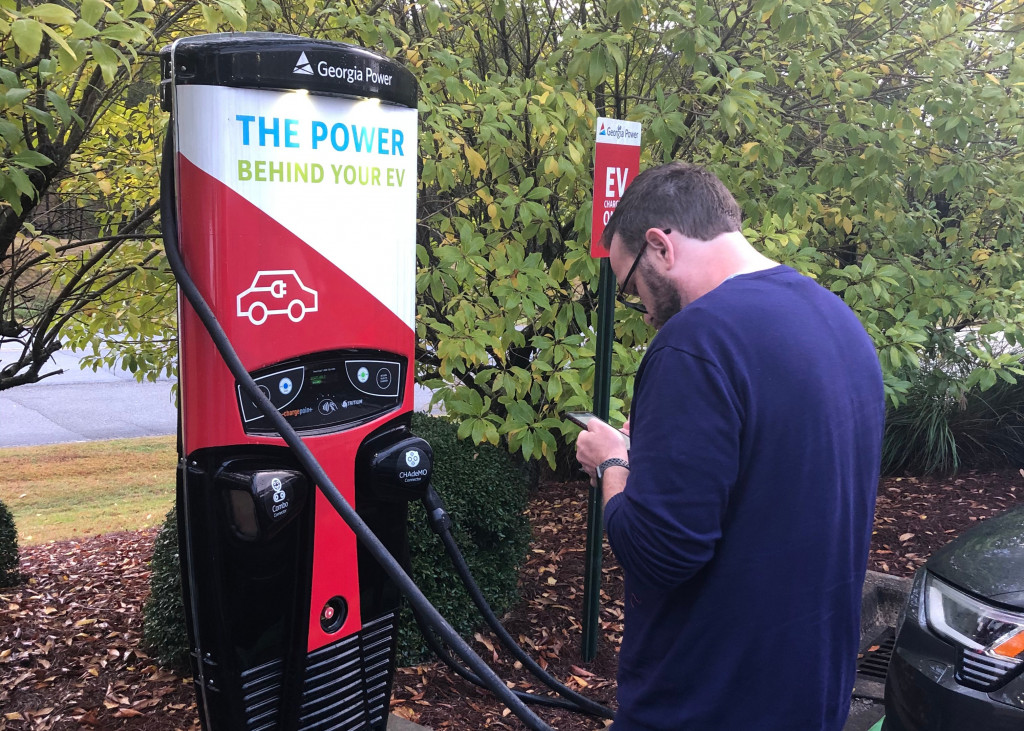 DC fast charger, East Ellijay GA
Not every charger included—and reliability is why
Stellantis altogether called Free2Move Charge "a 360-degree ecosystem that will seamlessly deliver charging and energy management to address all EV customer needs, anywhere and in any way."
The overarching, cloud-based approach combined with an aggregation-focused strategy, closely parallels that announced in recent years by GM with its Ultium Charge 360 approach and by Ford with its FordPass charging app.
What makes it a bit different for Stellantis is that it's the first OEM to be making a sweeping announcement about a charging access and aggregation plan since the federal government announced last month it was aiming to tackle EV charger reliability in the U.S. infrastructure buildout—forming a consortium for testing, and tracking new fields of data from charging operators.
Ford has already taken a proactive approach, by sending "charge angels" out to identify faulty infrastructure and follow up with responsible parties.
Stamatti said that the company isn't going to include every potential charger in this aggregation. He pointed out to Green Car Reports how some charge point operators have less than 70% uptime, and suggested it's going to use what data is out there to pick and choose.
"It's almost like you're aggregating frustration for users," without some curation, Stamatti explained. "And make no mistake when they get mad they don't get mad at the CPO, they get mad at the OEMs, like: "Why can't my car charge with this charger? What is going on?"