The 2024 Audi A6 resembles a well-tailored suit with its sharp bodywork and refined cabin. The mid-size luxury car offers power, comfort, and control. Each trim, however, provides a better combination of safety, power, comfort, and performance. Do you want power or more luxury? Why not both?
Comparing Audi A6 Trims
This year, the 2024 Audi A6 offers more standard and optional features than ever before – drivers can choose from five different trims, each with its own unique set. Choosing a model in your budget may be a priority, but it's important to know what you are getting for your money. Read on to find out which A6 might be the best for you…
Premium
The Audi A6 Premium has a starting MSRP of $57,300. Since power is an important part of Audi's brand, the A6 offers both a 261-horsepower 45 TFSI 2.0-liter turbocharged four-cylinder engine and a 55 TFSI 3.0-liter turbocharged six-cylinder engine that's capable of producing 335 horsepower and 369 pound-feet of torque. The Premium model also features Quattro all-wheel drive. The four-cylinder gets the best fuel economy at 24 mpg in the city and 31 mpg on the highway.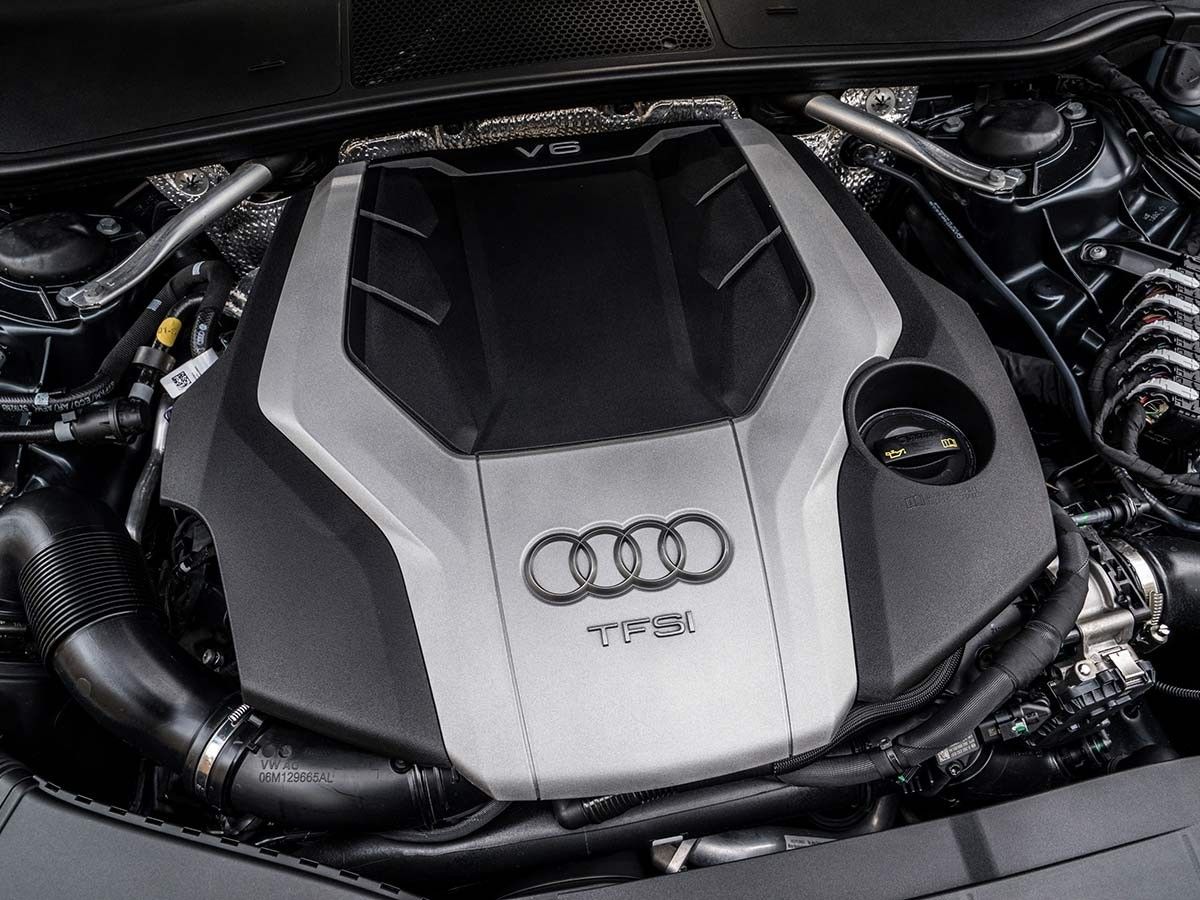 Because it's the least expensive option, the A6 Premium doesn't have the top-tier features you'll find in the other trims. That doesn't mean it isn't great, though! Some of the best features include a standard 10.1-inch touchscreen and a 12.3-inch digital instrument cluster. On top of that, there's an additional 8.6-inch touchscreen located lower on the console. Voice-control navigation, Bluetooth connectivity, HD radio, and 10-speaker audio. Moreover, additional standard features include LED headlights, a panoramic sunroof, tri-zone climate control, and heated exterior mirrors with turn signals. The inside is luxurious, with leather seating all around the cabin. Drivers will also find heated eight-way power front seats, lumbar support for the driver, and driver's front seat memory.
Of course, safety is important to protect you and your investment. The A6 Premium has some pretty solid features in this regard, including rain-sensing windshield wipers, parking sensors in the front and back, and a safety unlock feature that unlocks your doors if the airbags deploy. It also has "Audi Pre-sense Basic," which helps detect and prepare for impending collisions. If it senses an imminent crash, the car will close the windows and sunroof, tighten the seatbelts, and prepare the brakes for quicker response.
Other driver assistant features include standard pedestrian detection, lane departure warning, lane-keeping assist, and parking sensors in the front and back. it's also worth mentioning that there are automatic high beams, so no more guessing when it's the right time to use them.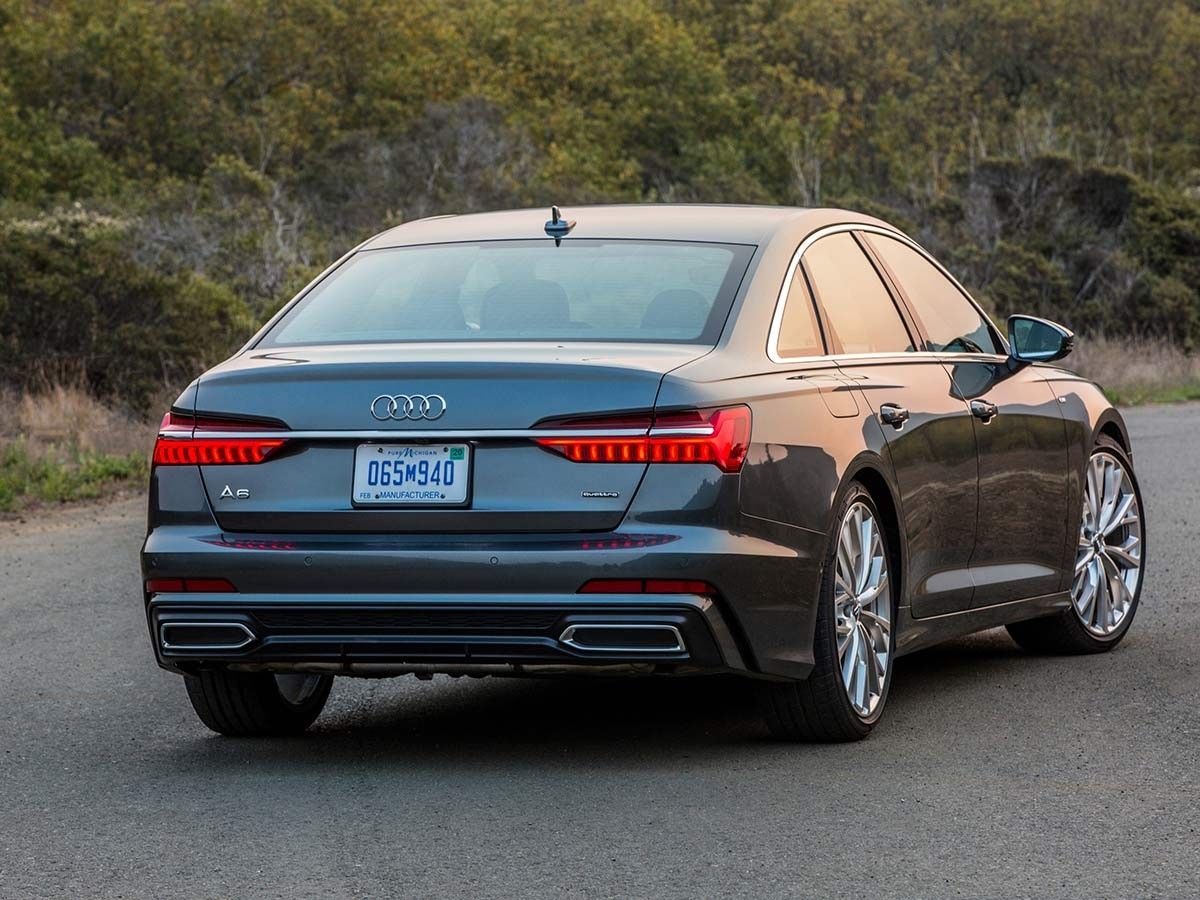 Packages
The Black Optic Sport package is a must for all black car lovers out there. This is the way to get the high-gloss black exterior upgrade along with 20-inch wheels. On top of that, you'll also get a special sport-tuned suspension.
The other package offered at this base-trim level is the Convenience package. The Convenience set adds adaptive cruise control, an Audi Pre-Sense Rear, and a surround-view camera system. Further, a heated steering wheel and wireless device charging come with this package.
Premium Plus
The A6 Premium Plus is the next trim, with a starting MSRP of $60,800. It has the same engine options as the Premium so that drivers can expect the same capabilities regarding horsepower, torque, and mileage. So why the price hike, and is the upgrade worth it?
The Premium Plus has a premium Bang & Olufsen sound system to go along with it. Wireless device charging, adaptive cruise control, and a surround-view camera system, which are were only optional with the Premium trim, are standard with the Premium Plus. The trim also gains blind-spot monitoring and rear cross-traffic alert.
The Executive package includes multicolor ambient interior lighting, quad-zone automatic climate control, ventilated front seats with lumbar support controls, and heated rear seats for your comfort. Additionally, there's a power trunk lid.
The Black Optic Sport package carries over to this trim as well.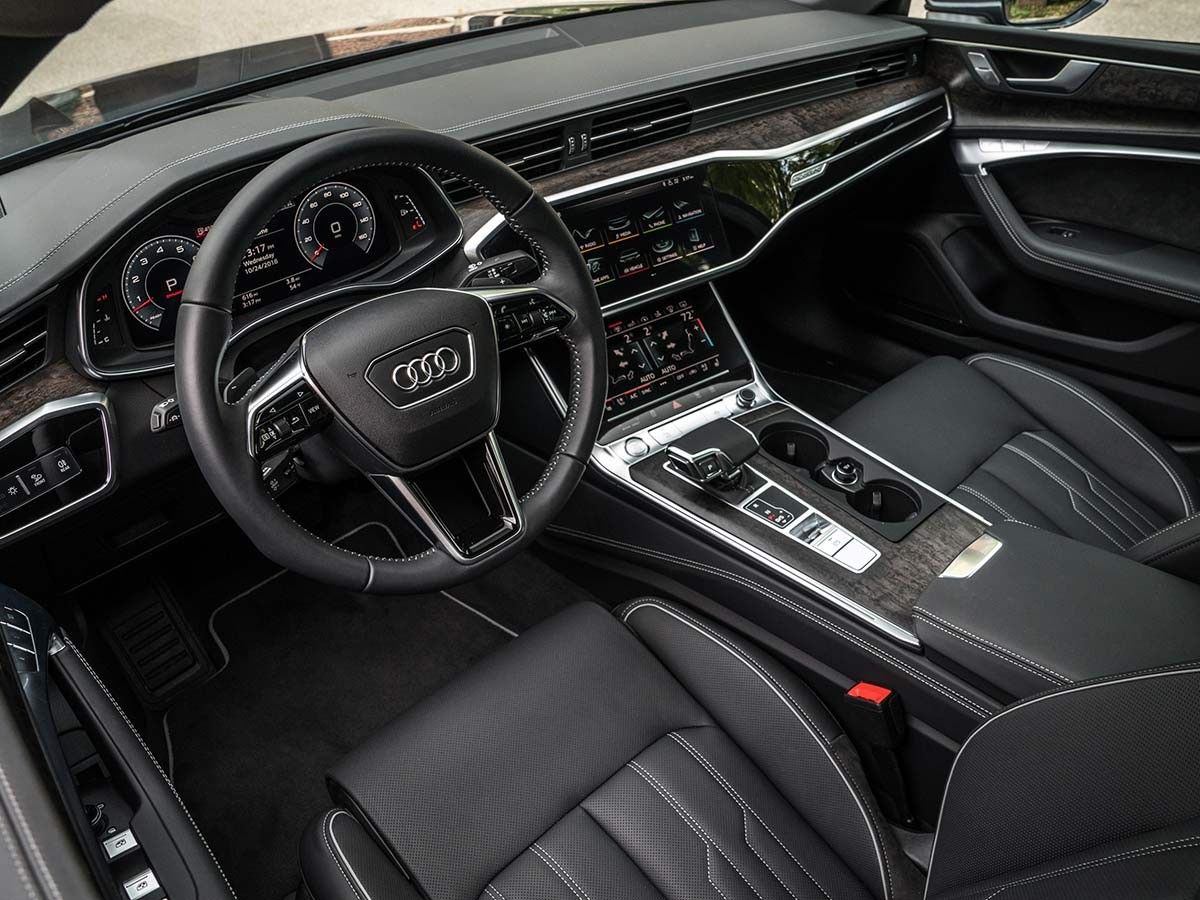 Prestige
The 2024 Audi A6 Prestige starts with an MSRP of $70,900. It comes standard with the 55 TSFI engine and all the optional packages available in the lower trims. So are all of the additional features worth the up in price?
The Prestige also adds convenience features that can't be found in the other trims, like soft power-closing doors and all of the contents of the Executive package. Most notably, it gains a head-up display and remote park assist that can help you in situations where parking is tight.
Among the optional packages include, once again, the Black Optic Sport package – in addition to the Luxury package with Valcona or Milano leather upholstery. Furthermore, you'll get massage seats and leather-wrapped interior surfaces.
S6
The S6 trim is a variation of the A6 offered at three different levels that reflect the previously mentioned trim names. The 2024 Audi S6 Premium starts at $74,700, while the Premium Plus starts at $79,000. Both these trims offer the same features as their A6 counterparts.
The S6 has been designed to appeal to sportscar enthusiasts, boasting a sportier styling inside and out. Further, it features a sport-tuned adaptive air suspension and 21-inch wheels that set it apart from the A6. But the main attraction at this trim level is the turbocharged 2.9-liter V6 that generates 444 horsepower and 442 lb-ft of torque. This is paired with an eight-speed automatic transmission, whereas the A6 models feature a seven-speed variant.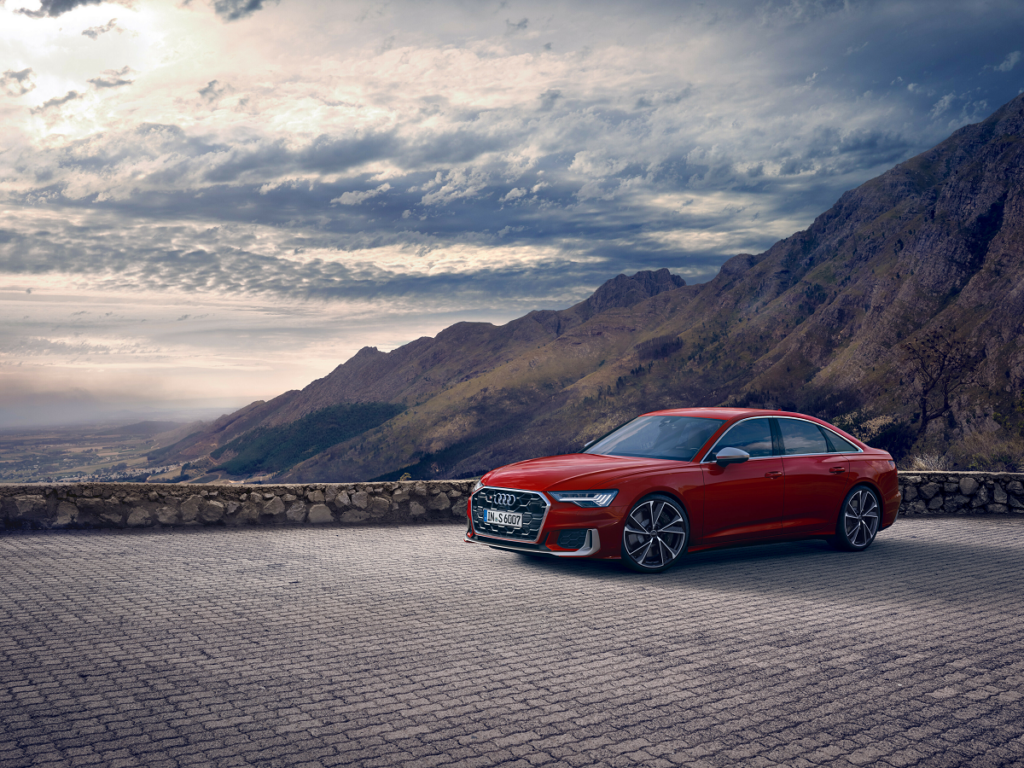 Starting at $82,900, you can opt for the 2024 Audi S6 Prestige. The S6 Prestige includes everything in the A6 Prestige, along with a few extras. Those include everything in the lower level S6 trims as well as intersection assist.
With the S6 Prestige, you can opt in for the Black Optic package as before, or the exclusive S6 Design Edition package that features unique interior styling, tires, and a black rooftop. Also included in the Design package is a heated steering wheel with shift paddles. The other exclusive trim package is the S Sport package with several notable features.
With the S Sport package, drivers will have more control behind the wheel, thanks to all-wheel steering and sport rear differential. A sport exhaust and red brake calipers add some extra sporty elements into the mix. Other available features include a stunning 19-speaker Bang & Olufsen stereo and Night Vision assist.
RS 6 Avant Editions
Starting at $125,800, you can get the cream of the crop RS 6 Avante trim with RS-tuned suspension, sport differential, and all-wheel steering. This model boasts a turbocharged 4.0-liter V8 engine that delivers a whopping 621 horsepower – which is more horsepower than the 2023 model offered.
Many of the optional packages offered at this trim level are the same as the trims mentioned above. However, exclusive to the RS 6 Avant is the Matte Carbon package. This package includes matte carbon trim and styling for reduced vehicle weight, along with 22-inch wheels and summer performance tires.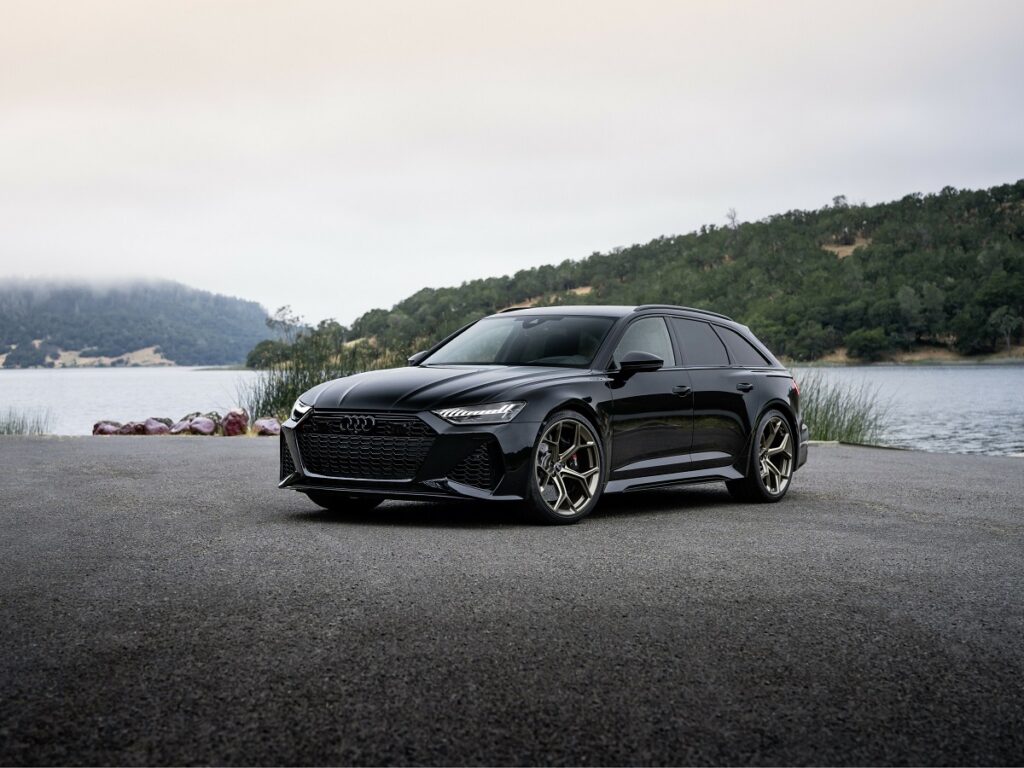 The Executive package at this trim level adds a head-up display, remote park assist, heated rear seats, and soft-closing doors. The Driver Assistance package offers adaptive cruise control, Audi Pre-Sense Rear, blind-spot monitoring, intersection assist, traffic sign recognition, and vehicle exit warning.
If that was a lot to take in, believe us, we're right with you. Nevertheless, hopefully, it breaks it down for you a little better than what you might get at your local dealership, so you'll have a better idea of what you can afford and what you'll get for your money.
(Featured image via Audi)