Not everyone wants or needs the EV with the biggest battery and the most range, especially if it means a higher price.
That appears to be what Kia has discovered—with an asterisk—with the EV6. Less than a year after dropping the lower-priced base Light version of the EV6, which was the only model to offer the smaller 58-kwh battery pack, the affordable version is returning on a limited basis, as first discovered Friday by partner site CarsDirect, citing a bulletin sent to dealers.
"Kia is following the market and other sellers such as VW (ID.4) are offering shorter range models in relatively limited volume," said U.S. product communications manager James Hope to Green Car Reports. "Kia is doing the same in the Western Region only."
Hope added that customers who don't require the longer range appreciate the value.
From an environmental standpoint, it's also a plus, as manufacturing the EV6 then takes less costly precious metal and mineral resources.
2022 Kia EV6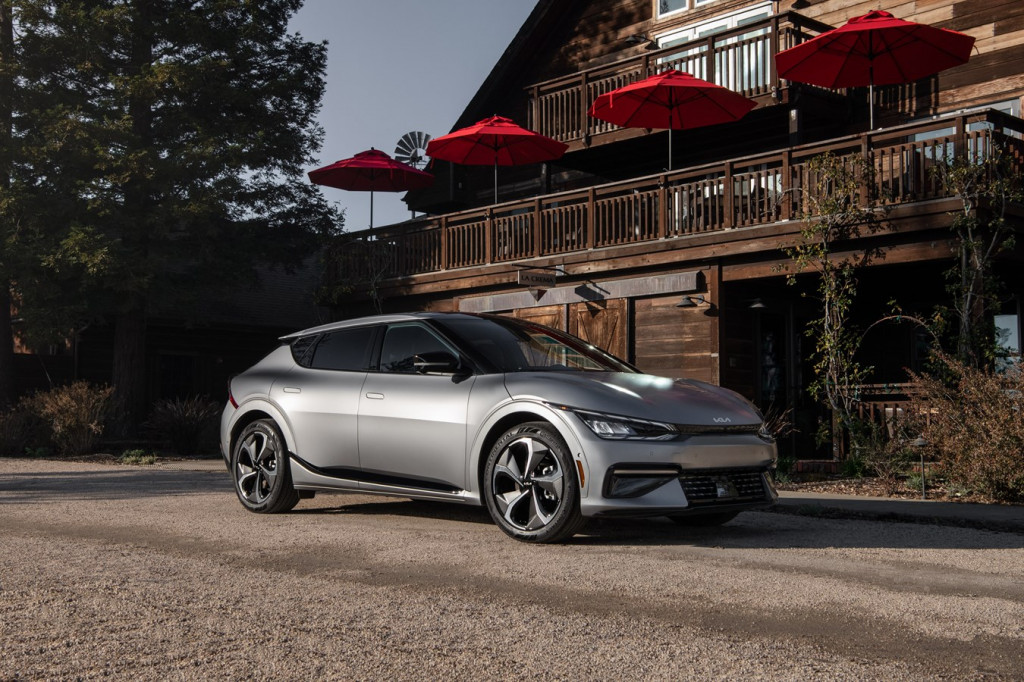 2022 Kia EV6
2022 Kia EV6
Kia hasn't said whether its loss of the purchase-related EV tax credit made any difference in the decision, but it appears that it's already taking the $7,500 Commercial Clean Vehicle Credit loophole into account with leases—so look out for some more attractive figures, as Hyundai recently started offering with its Ioniq 5 and Ioniq 6 leases.
As CarsDirect points out, getting the base EV6's price back below $45,000 might allow it to once again qualify for the $2,000 California Clean Vehicle Program.
According to that incentive bulletin, availability may be limited to Alaska, Arizona, California, Hawaii, Idaho, Montana, Nevada, Oregon, Utah, and Washington.
The Light manages an EPA-rated 232 miles of range, and while its DC fast-charging power peak is a lower 180 kw, it shouldn't take that much longer than the larger 77.4-kwh battery pack's 18 minutes from 10-80%. EV6 models with that larger pack are rated up to 310 miles, although versions with AWD and 20-inch wheels achieve 252 miles with the larger pack.
2022 Kia EV6, red, and 2022 Hyundai Ioniq 5
For 2022, the EV6 Light started at $42,695 including the mandatory $1,295 destination. The 2023 EV6 Light jumps $1,230, to $43,925.
For comparison, the 2023 Hyundai Ioniq 5 SE, with a 220-mile range from its base 58-kwh battery pack, costs $42,785, and the base 2023 Volkswagen ID.4 Standard, with a 209-mile range from its 62-kwh pack (58-kwh usable) costs $40,290.