It burned into my mind before it ever reached my ears. The howl of twin-turbo Toyota JZs and Nissan RBs, Japan's powerhouses of the Bubble Era. Long before I ever so much as saw a JZX100 Chaser or a Skyline, I knew that six-cylinders was the sound of power, the sound that turned tires into smoke, the sound of drifting. And then I actually went drifting.
My first lesson was in triple Formula Drift champion Chris Forsberg's Nissan S13, him running a turbo KA, the nondescript 2.4-liter four that came stock in the 240SX … and the Nissan Hardbody truck. I'm not exactly sure how or why this happened. I had driven his buddy Tony Angelo's competition car into the mud the day before, and over several beers at the trackside bar that night joked that Chris should give me a few pointers in the morning. And when I woke up, bleary-eyed and a little hung over, it was Chris who I bumped into in the pits, chipper as ever, telling me to get ready for a lesson. After a few hours of practice in the greasy rain, the sun broke through over Englishtown's road course. Chris' longtime friend tossed me the keys to "Old 87" to run a few more laps. Old 87 was an even more beat-up 240SX, still emblazoned with its SCCA stickers from when it was a club racing car in the early Aughts. It looked more stock than anything else I saw that day, until you lifted the hood. There thumped a Nissan SR20DET, the 2.0-liter twin-cam turbo that American enthusiasts had to import from Japan.
I had never driven a car with an engine so angry! It sounded like it was about to shake itself apart. It felt like it was about to shake itself apart. Knowing what I know now, it probably was about to shake itself apart! I had driven cars with more powerful engines, but I don't think I'd ever driven one with as exciting an engine, for better or worse. I learned its torque curve, anticipating the shot of power as the turbo came on, or sort of hanging on and dealing with it. At no point in that weekend did I have to contend with any more than 200 horsepower. Probably not much more than 150, back tires pumped up high like a bicycle. These cars were just so raw, so involving.
I had a hard time wrapping my head around it. This was a crude little four, and yet I was obsessed. This wasn't the straight-six I was taught to love.
I get it. I do! When I was a kid, the cars I wanted to drive, the cars I wanted to take on white-knuckle dream drives over mountain ranges and out across endless deserts for all had straight-six engines. I yearned for an Alfa Romeo 6C 1750, a prewar car, its Vittorio Jano-designed six, with power take off from the centerpoint of the block not the rear, like two inline-threes joined at the hip. Even new cars I desired had sixes. Porsche 911s of all generations, BMW E28 M5s, E46 M3s. In the quiet boredom of high school adolescence, I'd hear the roar of six individual throttle bodies opening in my mind and I'd be transported away.
But the reality of six cylinders doesn't match. That's no surprise when you think about it. Inline-sixes are inherently balanced engines, as we wrote in 2015:
A straight-six doesn't need split crankpins, balance shafts, or big counterweights, because each of its cylinders has a twin that's doing the opposite thing, at the same time and in the same plane, canceling out the other's forces. That lack of internal dissonance gives the same perfect balance as a V-12. There's a reason museum-piece marques like Rolls-Royce, Mercedes-Benz, Jaguar, Aston Martin, and Alfa Romeo earned their reputations with inline-sixes.
I basked in that smoothness when I drove a museum-quality BMW E28 M5 at BMW's own test track a few years ago, the S38 engine's six individual throttle bodies opening as I sang down the front straight, a dream played out in real life. It was glorious. But if I can dip farther back into my history, I can recall also driving a brilliantly prepared BMW E30 M3 at Lime Rock Park, its S14 four-cylinder giving no sense of grandeur or refinement of any kind. It was loud and gruff and felt impossibly crude in comparison to the bigger M car of its day. But was the M5's engine as exciting as the M3s? As exciting, even, as that tuned SR20? Not at all! The little fours stick with me, brutish as they are.
I keep seeing this dichotomy play out. I have driven the new Supra and I have driven the new GR86. It's the smaller car that calls to me. I don't want a Mustang, I want a Miata. I should stop myself. I do not want to get the cylinder count of the engine too entangled with the weight of the car, or any of its other qualities. It's not entirely fair for me to say that four-cylinders are better for sports cars than, say, V-8s, if I only mean that I prefer small sports cars that weigh less and focus more on handling, which tend to come with straight-fours. What is fair to say is that the smooth roar of a V-8 is divine and cultured, but is not totally in line with what I think are sports car values. You want engagement, a connection with a machine, and I often find that comes most easily with an imperfect relationship between vehicle and driver. An engine that you have to work, as opposed to an engine that works for you. It's what makes something like an Alfa Romeo 4C such a treat to drive, even if it might not be the easiest car to drive.
Again, sixes provide real refinement for a vehicle. In a sports car, that's not what I want. Let me wrestle with peaky power. Let me figure out a tricky delivery. Give me something rude, give me something crude.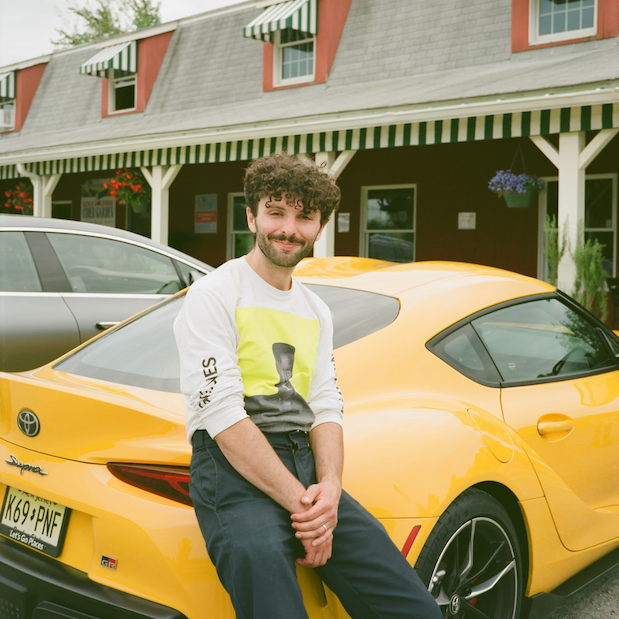 Deputy Editor
Road & Track's Deputy Editor who once got a Dakar-winning race truck stuck in a sand dune, and rolled a Baja Bug off an icy New York road, and went flying off Mount Washington in a Nissan 240SX rally car, and…