Goodyear is greening its latest ElectricDrive GT tire that's available as aftermarket replacement rubber for the Tesla Model 3—with carbon black that doesn't depend on the combustion of fossil fuels.
The new tires instead use carbon black from Monolith, made through methane pyrolysis and not requiring combustion, Goodyear says. Monolith's methane pyrolysis process instead splits the methane molecule into carbon and hydrogen, using renewable electricity.
Carbon black is an essential ingredient in tires for its tear and abrasion resistance. Because of their added weight and higher torque output, EVs need different tires, too. The ElectricDrive GT line, specifically, has a built-in sound barrier for road noise, which is often also an issue in EVs, and it claims a quiet ride—even though according to Goodyear it's an "ultra-high-performance" all-season tire.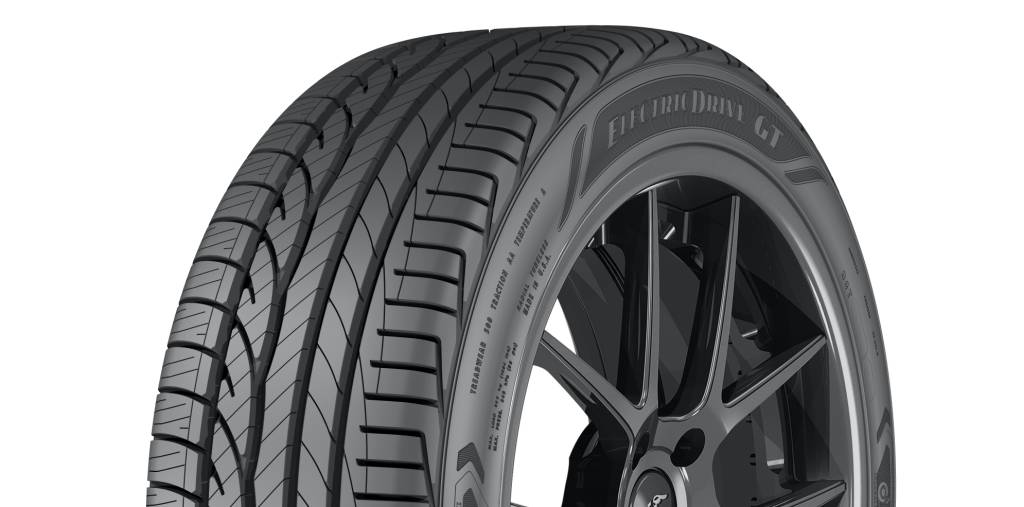 Goodyear ElectricDrive GT tires for Tesla Model 3
Goodyear didn't say where it procures the methane for the carbon black in this process, or state whether this process actually reduces the carbon footprint of the resulting product. But it did note that it's investigating with Monolith the potential expanded use of carbon black made from methane derived from waste sources.
In 2019, Bridgestone claimed to be the first tire company to make tires with recovered carbon black from other industrial processes, and last year it said it's looking at bringing natural rubber back into tires. Goodyear in a 2022 showed a demonstration tire made of 70% sustainable materials, then just a year later, this January it upped the ante to 90%. The most recent tire considered carbon black from four different sources. Both brands plan to go 100% renewable or sustainable, but those last few percent may be the most challenging.
Tesla Model 3 with prototype Goodyear airless tires
So far these are solely the choices of companies interested in greening their images and reducing their carbon footprints, but regulations might feasibly cover tire compounds in the future. California is considering efficiency standards for replacement tires, though it's essentially a matter of assuring certain fuel-saving rolling-resistance numbers.