Audi has turned a vintage car from one of its predecessors into a speedy EV concept.
Revealed Saturday, the concept updates and electrifies an NSU Prinz 4, which entered production in 1961. Dubbed EP4 (Electric Prinz 4), the project was undertaken by apprentices at Audi's plant in Neckarsulm, Germany, to mark 150 years of manufacturing at the site.
Audi didn't exist 150 years ago, but NSU started manufacturing sewing machines at the site, later moving on to bicycles and motorcycles. Car production started in 1905. NSU is probably best known in modern automotive history for developing the Wankel rotary engine, which Mazda later took and popularized. It's due to live on in the MX-30 R-EV as a small range extender.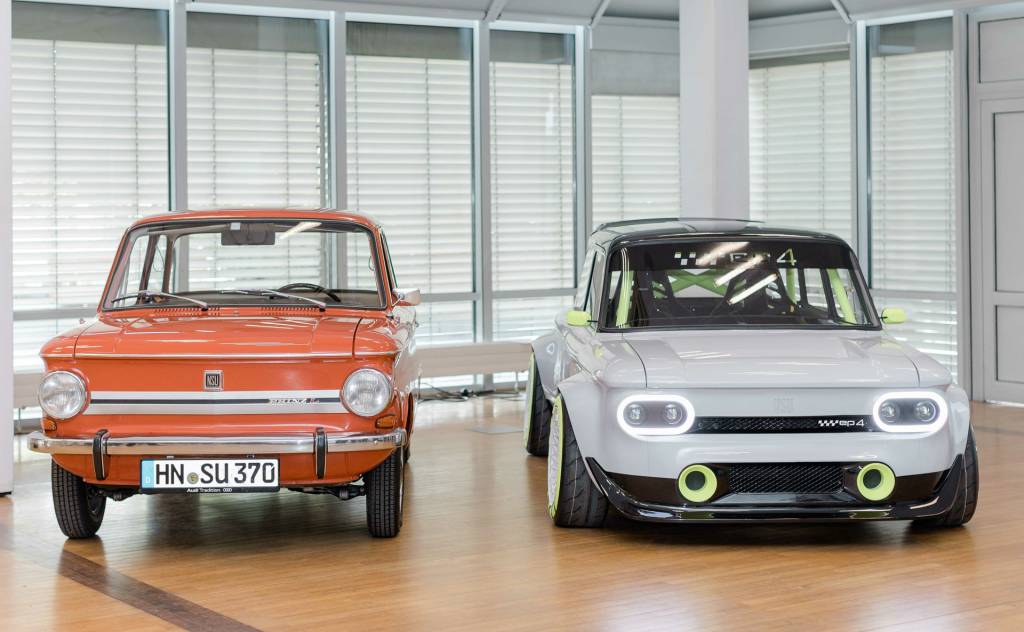 Audi EP4 concept based on the NSU Prinz 4
NSU was was acquired by the Volkswagen group in the later 1960s and merged with fellow VW Group property Auto Union. The merged entity later became Audi, keeping the Auto Union four-ring logo. A previous incarnation of Audi was one of the four brands that formed Auto Union.
The Prinz 4 was manufactured until 1973, making it one of the final NSU-branded vehicles. The EP4 concept increases power significantly, from 30 hp to to 236 hp, by replacing the stock air-cooled, rear-mounted 2-cylinder engine with the electric motor from an E-Tron SUV (now Q8 E-Tron). The battery pack comes from a plug-in hybrid variant of the Q7 sold overseas, and sits where the fuel tank would normally be located.
The body of the Prinz 4 sits on a modified Audi A1 floorpan, with modern brakes and axles to handle the added power. The interior received custom instruments and displays, with 3D printing employed for many of the one-off parts.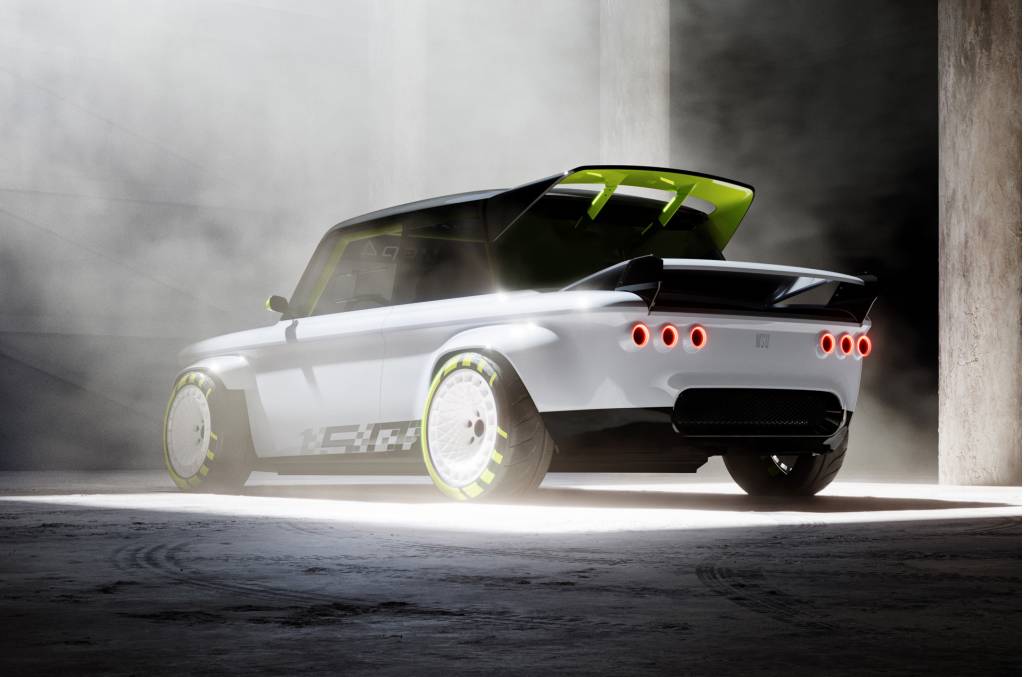 Audi EP4 concept based on the NSU Prinz 4
The EP4 is a one-off electric restomod, but it serves as a good thought exercise for how compact cars could go electric in a more exciting way, without getting so much taller. Altogether, even with the added weight of the battery it's likely to be extremely quick-accelerating; Audi hasn't yet revealed any stopwatch results.
Audi was developing a smaller, fully electric A2 city car a decade ago, but it canned that project, and since then the brand has focused its development efforts primarily upmarket. That includes the Premium Platform Electric (PPE) set to debut in an electric version of the Porsche Macan.
In the meantime, the smallest electric Audi for the U.S. is the Q4 E-Tron, a model that prioritizes practicality and is priced lower than other premium EVs its size.