One of the novel experiences of hybrid ownership is that, even without the space in your life for charging, you can sample what it's like to go electric—as the hybrid system maximizes gas mileage by momentarily shutting off the engine and running the hybrid as an EV over short distances.
But as some recent data from Toyota Motor North America helps underscore, for the maximum mpg you should leave those intervals of electric miles for your hybrid system to decide. Toyota hybrid owners keep their vehicles a very long time, and while this is likely something owners figure out over time, it's useful information for newbies.
2022 Toyota Sienna
Toyota last month revealed the results of a project involving more than 483,000 miles, covered by Toyota employees and family members, on more than 2,000 corporate-owned Toyota and Lexus vehicles, over the week of April 19-25, 2023.
The assignment: Engage Eco mode or EV mode for every trip.
Data scientists within Toyota then compared baseline daily-driving data taken before the project with results in Eco or EV mode and compared efficiency.
Toyota says that the hybrids running in one of those modes cut their CO2 emissions—and boosted their mpg—by 4%. For non-hybrids, the benefit was 26%.
EV mode in Toyota Sienna
EV mode and Eco mode: One of them helps mpg
Why the difference? Simply put, Toyota's hybrids are the ones with EV mode, and pressing EV mode does not help mpg.
Firstly, let's look at what Eco mode does. Toyota sums it up as remapping throttle inputs and optimizing the climate control system for conservation.
In Toyota's owner's manual for the RAV4 Hybrid, for example, it explains the mode a bit more. Eco drive mode improves fuel economy through two differences, it says—by "more smoothly generating torque in response to accelerator pedal operations" versus the normal mode, and by "restraining air conditioning system operations (heating and cooling)."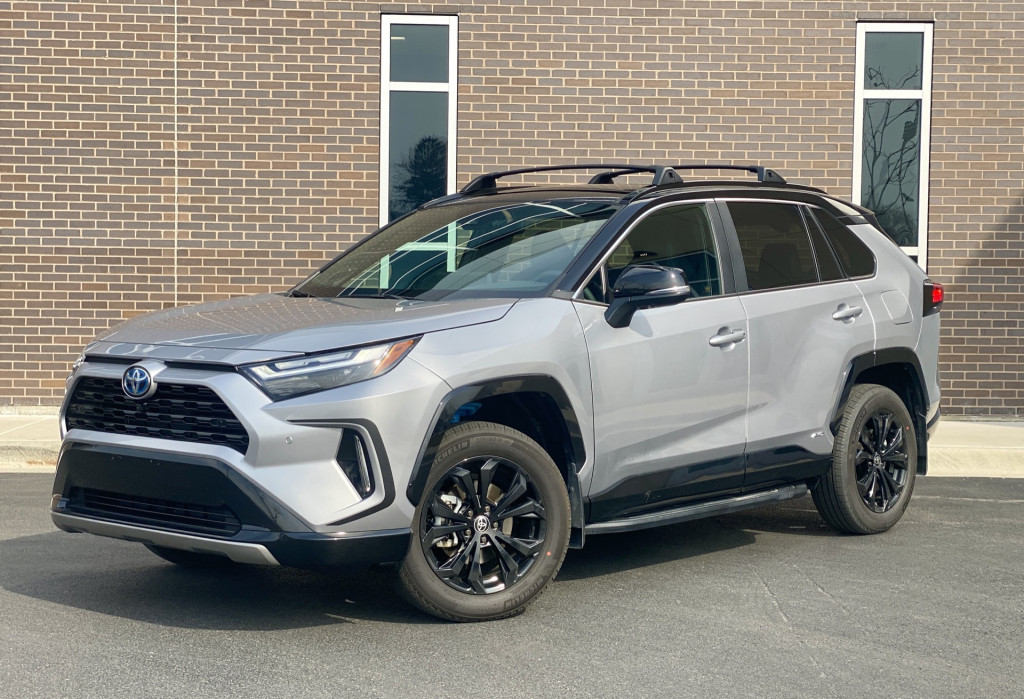 2023 Toyota RAV4 Hybrid XSE AWD
From Green Car Reports' experience with a wide range of test vehicles—nearly all the hybrids in the Toyota/Lexus lineup, it's a difference that you likely won't notice after the first few minutes. It encourages smoother driving in most cases, and you'll notice a payoff at the pump.
You might have to select Eco mode each time you get into the vehicle in some Toyota hybrids, while in others it will "stick" at vehicle startup if that's what you were last using.
And now for the confusing part: Most if not all of Toyota's hybrids have BOTH Eco mode and EV mode—and EV mode serves a quite different role.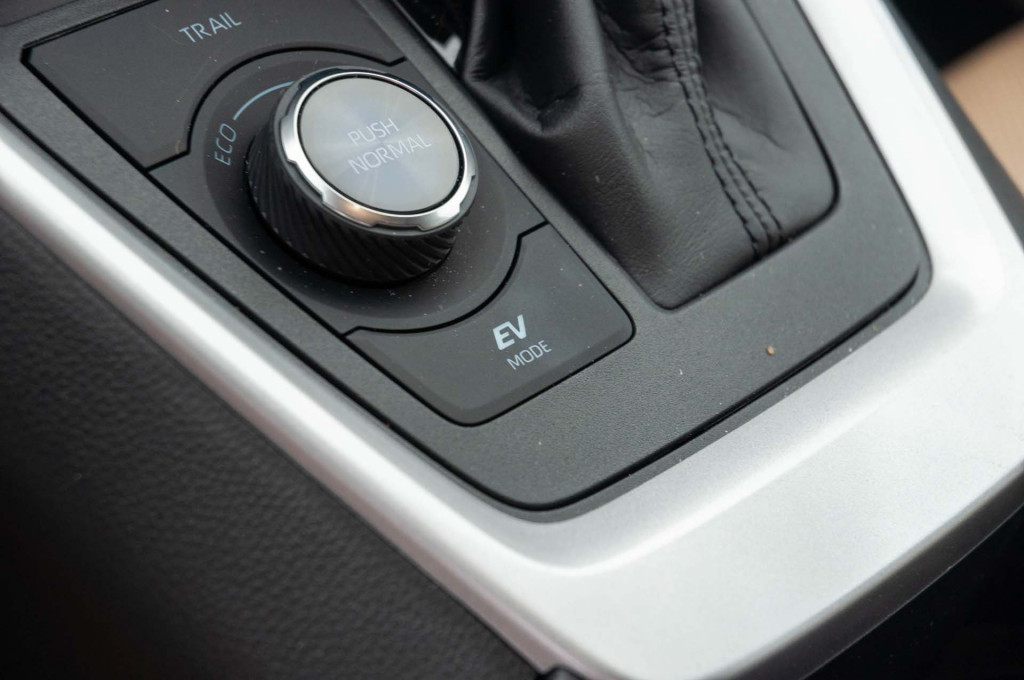 2022 Toyota RAV4 Hybrid
What does EV mode do in Toyota hybrids?
The point behind EV mode might sound efficiency-minded. But Toyota engineers have in the past told this correspondent before that EV mode is not at all intended for maximizing fuel economy—and that using it might actually result in lower mileage as the system draws from vast data maps, looking at various parameters (some predictive) to decide when to run the engine and when to rely only on the electric motors.
Bottom line: Toyota hybrids are already optimized for efficiency to the point that almost anything you change, except for slowing and smoothing your driving habits, and running in Eco mode, is likely to cut mpg. And that includes using EV mode.
"EV mode is not specifically designed for fuel efficiency," Brown confirmed. "The vehicle can be driven in residential areas or indoor parking lots early in the morning or late at night without worrying about noise or exhaust emissions."
EV mode button in 2023 Toyota Prius
In the 2023 Toyota Prius owner's manual, Toyota also gives an extensive list of situations in which EV mode may not be permitted, such as when the temperature is especially high or low, when the vehicle is already traveling at high speed, or when accessories like the windshield defogger are in use. Toyota suggests that typically that allows an electric range of up to 0.6 miles.
And there in the Prius manual Toyota clearly lays it out: "The hybrid system is designed to achieve the best possible fuel economy during normal driving (using the gasoline engine and electric motor [traction motor]). Driving in EV drive mode more than necessary may lower fuel economy."
This isn't only relevant to Toyota. Honda has advised similarly for its system in the CR-V Hybrid, for instance.
2020 Toyota Highlander Hybrid
Toyota has one of the most comprehensive lineups of hybrids, including multiple models with all-wheel drive, 40 mpg or more, and a price under $30,000. In a 2021 update looking ahead to 2030 it anticipated that 70% of its U.S. sales will be electrified vehicles, most of which will be hybrids, by 2030. The company last month confirmed a three-row electric SUV set to be U.S.-made in 2025, however, and it's yet unclear if or how that changes the company's forecast.
These results beg the question of whether Toyota hybrid drivers might have done better if they were told to simply use Eco mode. Although it appears that Toyota's survey of results can't be separated in that way for hybrid drivers, Green Car Reports has reached out for those numbers.
In the meantime, trust the hybrid system and keep your hands off EV mode. And if you're really that eager for all-electric motoring, find a way to get an EV.