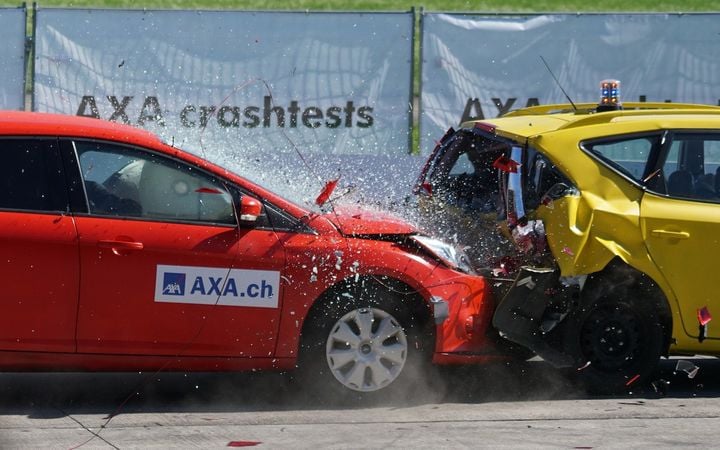 U.S. regulators have recommended the recall of 67 million air bag inflators because of explosion risk during a crash. This announcement marks a significant escalation of a long-standing safety issue that has plagued the auto industry for years.
The National Highway Traffic Safety Administration (NHTSA) has identified nine cases of ruptured air bag inflators resulting in injuries, including two fatalities, dating from 2009 to March 2023. The inflators are manufactured by ARC Automotive Inc. of Knoxville, Tennessee. In a letter posted online, NHTSA urged ARC Automotive to initiate an immediate recall of these potentially dangerous components.
The affected air bags are utilized by a dozen car manufacturers, including General Motors Co., Stellantis NV, Volkswagen AG, and Hyundai Motor Co. General Motors has already announced a recall of nearly 1 million vehicles from 2014 to 2017 equipped with ARC inflators. NHTSA did not provide a complete list of automakers or vehicle models that utilized the ARC parts. However, General Motors' recall includes nearly 1 million Buick Enclave, Chevrolet Traverse, and GMC Acadia vehicles from model years 2014 to 2017, according to NHTSA filings.
However, ARC Automotive Inc. stated it is premature to initiate a large-scale recall. In a letter to the NHTSA, the company expressed its willingness to cooperate but expressed a belief that the NHTSA cannot compel it to initiate a safety recall. ARC Automotive asserts it does not believe there is a safety defect in the air bag inflators manufactured over an 18-year period and emphasizes it has cooperated with the NHTSA investigation since 2015. If an agreement cannot be reached, the dispute may escalate to a court battle.
While the situation echoes the massive recall of over 100 million defective air bag inflators manufactured by Takata Corp., the issues with ARC inflators appear unrelated. Still, recalling tens of millions of vehicles for repairs would present a significant burden for both the automotive industry and car owners.
The alleged flaw in ARC's inflators is related to debris potentially left inside the part during a welding process performed by the company until January 2018. NHTSA reported the debris can clog the channel where gas is supposed to fill the bag, leading to excess pressure and the potential release of metal fragments during a crash.
In contrast, the Takata air bag recall involved propellant based on ammonium nitrate, a chemical explosive that can become unstable. The degradation of the propellant, combined with excessive force during a crash, caused the inflators to rupture and release shrapnel-like metal pieces into the vehicle. Despite extensive efforts to replace these defective parts, approximately 8 million Takata inflators are still in use on U.S. roads, leading some automakers to caution against operating older vehicles until the faulty components are replaced.