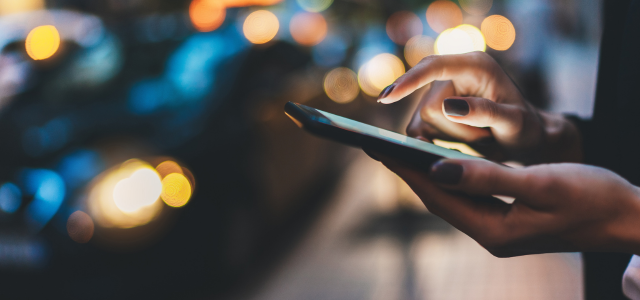 The automotive market is experiencing a transformative shift as online car buying gains popularity among consumers. This change presents new challenges for car dealerships, from securing revenue to retaining customers. In this article, we will explore how car dealerships are using technology to overcome their biggest pain points.
The Changing Landscape of Car Sales:
For decades, the car-buying process involved visiting local dealerships, test-driving cars, and finalizing the purchase in person. However, the rise of online shopping has disrupted this traditional approach. According to Cars.com, 41% of drivers now plan to preorder their next vehicle instead of physically going to a dealership. Consumers are increasingly comfortable making significant purchases online and appreciate the convenience it offers.
The Financial Impact on Dealerships:
The shift to online car sales has significant financial implications for dealerships. From reducing in person sales to losing revenue from F&I products when faced with the challenges of trying to sell products by email or phone after a customer has picked up their vehicle delivery. Reduced foot traffic in physical stores also diminishes the opportunity to foster long-term customer loyalty and secure repeat sales through service.
How Successful Dealers are using Technology Solutions to Solve for This
To address these challenges and maintain revenue, successful car dealerships are focused on the following strategies:
Securing Sales and Enhancing the Sales Experience:
In a market with reduced foot traffic, lot management tools like Elo GPS not only manage inventory and protect dealership lots from theft, but enable salespeople to secure more sales by streamlining the sales experience. These solutions provide instant vehicle location down to a parking space, and allow salespeople to access fuel and battery information from any device. This reduces wait times in the dealership, improves CSI scores, and prevents negative experiences like not being able to locate a car, or worse, walking a customer out to a vehicle that won't start.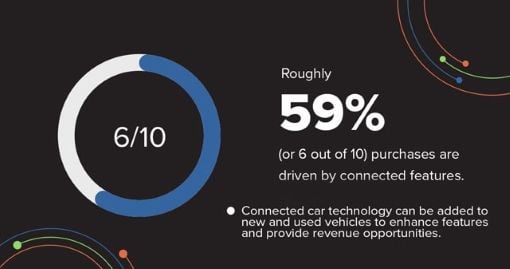 Increasing Profits during the Sale:
Offer substantial value-adds in F&I to maximize profitability during the sales process. Technology and connected car add-ons are some of the most desirable options for customers making them easy to sell in F&I. With the rise in vehicle theft and law enforcement agencies encouraging drivers to purchase secondary GPS recovery systems, offering these types of tangible technology solutions that your customers want enhances your F&I offerings and differentiates top dealerships from their competitors.
Capturing Service Retention:
Cox Automotive predicts that with retail sales flat or down in 2023, fixed ops profits will be more important than ever. Investing in marketing for fixed ops can help drive profits (at a cost), but F&I vehicle health monitoring solutions like CarRx are giving dealerships the ability to engage and retain customers through personalized maintenance alerts and targeted marketing messages. Technology like this ensures customers receive timely maintenance reminders and exclusive offers directly on their phones precisely when service is due, eliminating the need for expensive ad campaigns and letting dealerships know which customers have a check engine light on or are due for mileage maintenance.
The automotive market is undergoing a significant transformation, with online car shopping gaining prominence. Car dealerships must adapt to this changing landscape and leverage technology to address their biggest pain points and grow revenue. By implementing technology solutions, dealerships can protect sales revenue, increase profits during sales, and capture service retention opportunities. Embracing technology not only streamlines operations but also enhances the overall customer experience, fostering long-term customer loyalty and revenue growth in today's evolving automotive market.
Elo GPS and CarRx are technological solutions that have successfully helped top-performing dealer groups overcome these challenges and generate additional revenue.
The Elo GPS stolen vehicle recovery system provides peace of mind for dealers and drivers by instantly locating vehicles, alerting to unauthorized movement, and helping to recover vehicles faster with a 24/7 team of recovery experts on standby to coordinate with law enforcement on your behalf.
The CarRx Vehicle Health Monitoring app provides a comprehensive range of features to simplify service scheduling and marketing efforts. Dealerships gain access to real-time telematics data, enabling the detection of vehicle issues and prompt notifications to drivers. Leveraging this data, dealerships can deliver targeted marketing messages precisely when needed, increasing service visits and reducing advertising expenses. Plus, the fully branded CarRx app reinforces the association of these services and benefits with the dealership's brand, fostering long-term customer loyalty.