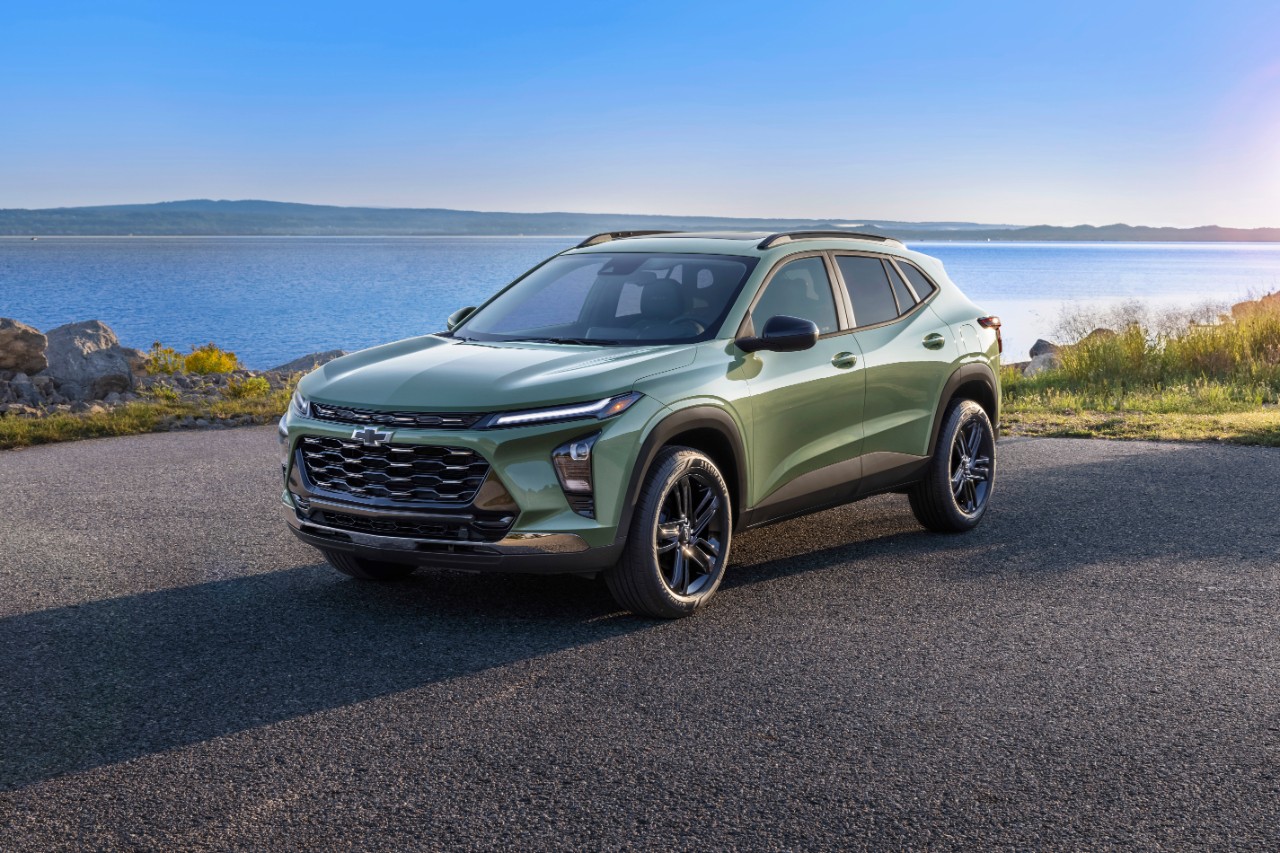 This week we test drove the new Chevy Trax and tracked what's trending in new car news, as well as filed more head-to-head comparisons of the bestselling models on the market now. For its second coming, Chevy's small crossover grows in every measure—larger, roomier, better equipped, and much better looking. It grows from the runt of the family to a new star.
Here's what else were Traxing:
Reviews
Chevy brings back the Trax nameplate for 2024 in a bigger, front-drive format. Does styling sizzle overcome its lean power?
Immensely practical, the 2024 Ford Maverick offers up a utilitarian interior and a hose-out bed.
Sold with gas, hybrid, or plug-in hybrid options, the 2024 Lexus NX compact crossover offers plenty of choice.
Car compares
Chevy Trax vs. Trailblazer: Compare Compact Crossover SUVs
While the Trailblazer's more expensive and has all-wheel drive, the larger Trax is less expensive—and only comes with front-wheel drive.
Honda Pilot vs. Acura MDX: Compare Crossover SUVs
These brothers from the same mother offer three rows of seats, available all-wheel drive, and the latest in connected car technology. So how are these three-row crossover SUVs different?
Jeep Gladiator vs. Toyota Tacoma: Compare Trucks
The bestselling mid-size pickup truck squares its aged shoulders against the Wrangler-based pickup with the off-road bona fides. Which would you buy?
Nissan Rogue vs Toyota RAV4: Compare Crossover SUVs
The Toyota RAV4 and Nissan Rogue both offer an excellent combination of affordability, efficiency, spaciousness, and versatility. It's easy to see why these are two of the most popular compact crossover SUVs.
News
Volvo recharges 2024 XC40, C40 electric SUVs with more range
Volvo's small electric crossovers sport new rear motors and more competitive range.
"Do Not Drive," BMW urges owners of older 3-Series, 5-Series
BMW joins other automakers and the NHTSA in urging owners to fix cars equipped with Takata airbags.
Ford slashes price on Mustang Mach-E by up to $4,000
The electric crossover gets another price shock in favor of the customer by $3,000-$4,000 on most models.