Jeep is backtracking on plans to sell its Avenger subcompact crossover as an all-electric model in Europe, adding gasoline versions for Germany, France, and the UK, according to Automotive News Europe.
The Stellantis brand unveiled the Avenger at the 2022 Paris auto show last October as its first production-bound EV. At the time, though, Jeep said it planned to sell a gasoline version in Italy and Spain, where EV sales have been slower than other markets, according to the report. When European sales of the Avenger started in April, Jeep also added Poland (where the Avenger is built) as a market for the gasoline version.
Jeep then decided in June to sell gasoline Avengers in France and Germany, adding the UK earlier this month, the report said. The decision is "pragmatic" and won't affect Jeep's goal to sell only electric models in Europe by 2030, Eric Laforge, the brand's European CEO, said in an interview with Automotive News Europe.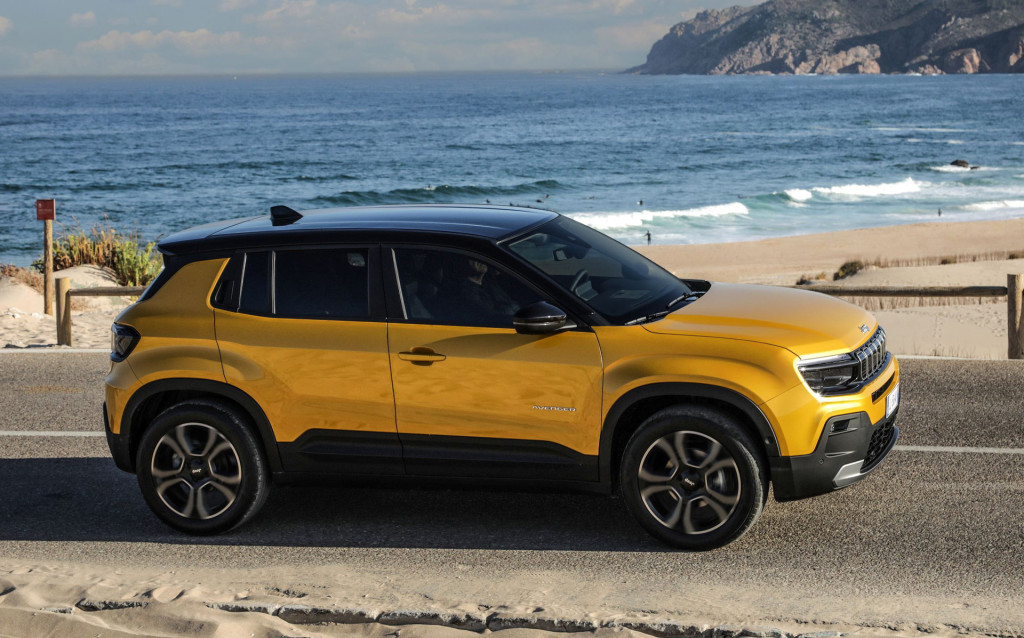 Jeep Avenger
The move was made partly to protect Jeep's franchised dealers from losing potential sales, as well as in response to uneven deployment of charging infrastructure, Laforge said. He also noted that the gasoline Avenger will only be sold in "limited batches" in France, Germany, and the UK—the largest European markets to get it—and will offer only one trim level, the Altitude, in those markets.
In Germany, the gasoline Avenger starts at 27,000 euros ($30,343 at current exchange rates), 10,000 euros ($11,238) below the base electric model and 15,000 ($16,857) below an electric model in the same Altitude grade.
Jeep has said from the start that the Avenger would be sold with both powertrains, but it had been due to be sold in some of those markets only in EV form. The Avenger is the first Jeep with unique sheetmetal not sold in its U.S. home market—although the Renegade and Compass 4xe plug-in hybrid models have been Europe-exclusive for years.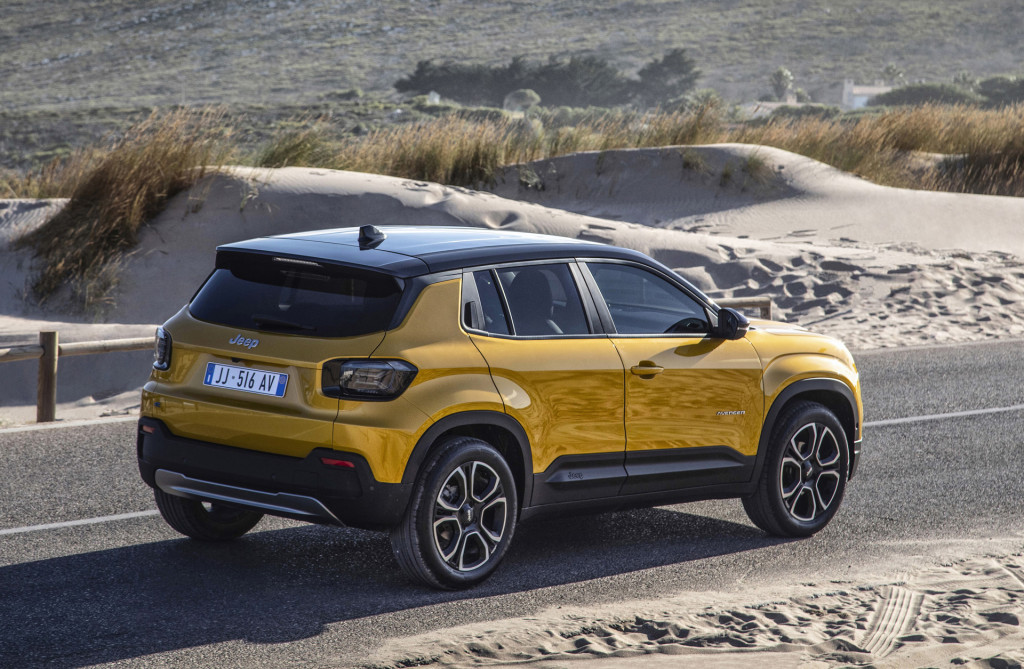 Jeep Avenger
Jeep plans a full lineup of EVs by 2025, although it's thinking globally (and especially to Europe) in that claim. The Jeep Recon is the next fully electric Jeep set to arrive, and that one will be U.S.-bound. So will the more posh Wagoneer S electric SUV that, along with Recon, is scheduled to arrive in 2024.
Stellantis has promised 25 U.S.-market EVs by 2030, including Jeep models, based on our platforms. Earlier this month it detailed the platform—STLA Medium—that will be the foundation for Stellantis brands in Europe, likely starting with Peugeot and Citroën.