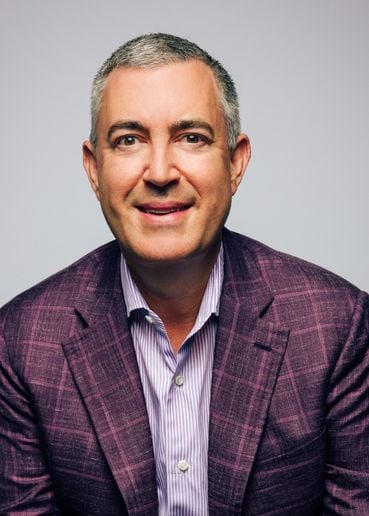 Jeffrey J. Brown, chief executive of Ally Financial Inc., was named president of Hendrick Automotive Group, one of the largest privately held operators of car dealerships in the U.S. Brown, 50, assumes the role on Feb 1 after completing his transition at Ally.
Brown brings his executive management experience in the automotive and financial services industries to Hendrick, where he'll report to Chairman and CEO Rick Hendrick.
"I'm delighted to welcome JB to the Hendrick Automotive Group family," said Hendrick, who will continue to serve as president until Brown's arrival. "We've worked together for many years, and I consider him a friend and like-minded servant leader. At only 50 years old, he has incredible experience in both the car business and across a wide variety of complex subject matters from his tenure in the financial services industry. When I look at everything he's already accomplished in a relatively short period of time, I believe his leadership will put us in a position to grow and be successful for decades to come.
"Our nearly 11,000 teammates across the country are the reason our company is so special, and JB understands the importance of prioritizing them, their loved ones and their personal and professional success. He recognizes the value of serving our communities and fostering a vibrant culture within our organization, and he'll bring tremendous vision, heart and integrity to the role. I look forward to working alongside him to lead our team."
Brown was named CEO of Ally in February 2015 and joined its board of directors. During his tenure, the company focused on areas such as auto financing, corporate financing and retail deposits while diversifying offerings to include digital wealth management and online brokerage, credit cards, mortgage products and point-of-sale lending.
"Joining the Hendrick Automotive Group family is truly a dream opportunity for me," Brown said. "Working closely with Rick and his leadership team to continue building on their strong foundation has me very excited for the future. We have a shared alignment in leadership philosophies, passion for the automotive industry and taking great care of our people and our customers. I'm honored by this incredible opportunity and look forward to getting started.
"Leading Ally Financial for nearly nine years has been a wonderful experience. The company is well positioned to continue to thrive under a new CEO, and I'm thrilled a strong relationship between Hendrick Automotive Group and Ally will continue in the years ahead."
Prior to being named chief executive, Brown was president and CEO of Ally's Dealer Financial Services business that encompassed auto finance, insurance and auto servicing. He began his Ally tenure as corporate treasurer in 2009 and in 2011 became executive vice president of finance and corporate planning with responsibility for finance, treasury and corporate strategy. Before joining Ally, Brown spent a decade at Bank of America, where he served in a variety of executive roles, including corporate treasurer.
A native of Columbus, Ohio, Brown received a bachelor's degree in economics from Clemson University and an executive MBA from Queens University in Charlotte. He serves on the board of the Clemson University Foundation and is chairman of the Queens board of trustees. Brown also is a member of the Charlotte Executive Leadership Council, which focuses on improving economic mobility and education issues in Mecklenburg County.
American Banker named Brown its Banker of the Year in 2022, recognizing his emphasis on corporate culture, his industrywide efforts to eliminate overdraft fees, and Ally's performance under his leadership. In 2021, he completed a one-year term as president of the Federal Advisory Council after serving as a representative for the Seventh Federal Reserve District since 2018.
In 2017, Brown joined the first 150 members of the CEO Action for Diversity & Inclusion pledge and in 2019 was honored as CEO of the Year by the Thurgood Marshall College Fund. He received a 2016 Father of the Year award by the Father's Day Council, benefiting the American Diabetes Association, for his commitment to family, career and community.