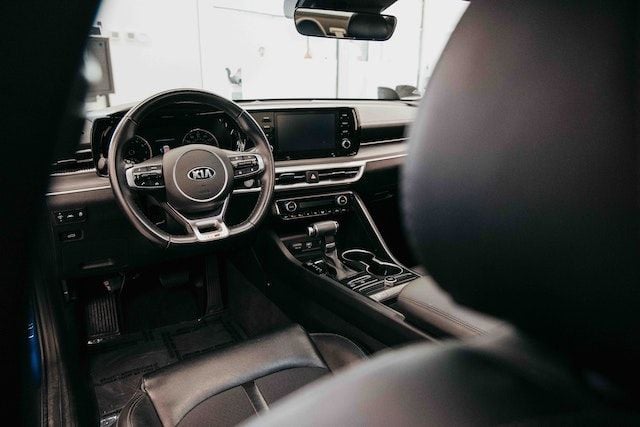 Kia sales are taking off, with the company setting a record in first-half sales, up 18% year-over-year.
Kia America recorded 210,197 sales in the second quarter, a 15% year-over-year increase. The automaker's June sales rose to 70,495, up 8%.
In a statement to Automotive News, Eric Watson, Kia America's sales chief, attributed Kia's record first-half results to the 26% increase in sales for the company's crossover lineup in the first six months.
Kia's Forte sedan is successful with urban shoppers who prioritize smaller, more economical cars, he said.
Watson also pointed out that certain pandemic-affected models, such as the Carnival people hauler and Seltos entry-level crossover, are experiencing a return in supply.
"Our production is up and we've been able to sell that because our sales are up year over year, but we're not building dealer stock," he told Automotive News.
Losing the $7,500 tax credit for the EV6 and Niro EVs caused their sales to slide, but Watson predicts a recovery in the second half.
Kia's breakdown of sales is as follows:
EV6, down 43% in June and 32% in the quarter
Niro, up 84% in June and 13% in the quarter
Telluride, up 4% in June and 13% in the quarter
Sportage, down 2% in June; up 12% in the quarter
Sorento, down 3% in June; up 7% in the quarter
Seltos, up 158% in June and 114% in the quarter
Carnival up 34% in June and 73% in the quarter
Forte, up 11% in June and 11% in the quarter
Kia reported that its inventory has been at a 12- to 15-day supply for the past five months.