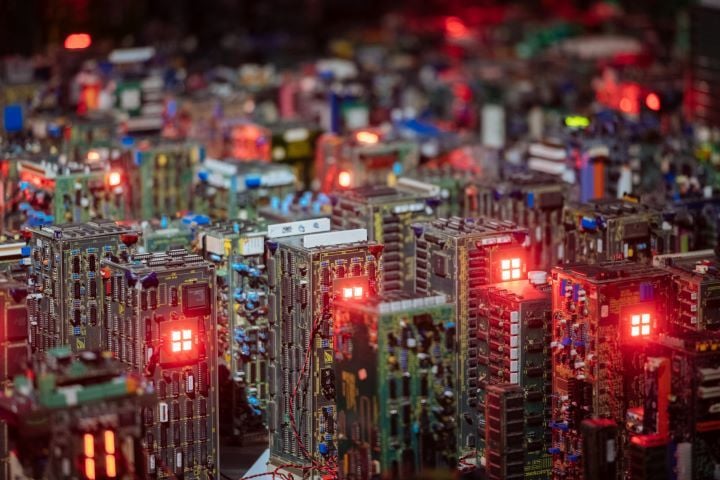 The worst of the semiconductor shortage appears to be over as the brunt of the pandemic's effects fade, S&P Global Mobility said this week.
The research and data provider says chip supply remains restricted, there's now more predictability, allowing automakers to adapt production and therefore avoid the kind of lost output seen in 2021 and 2022. Even so, S&P says the prepandemic trajectory toward 100 million in global auto production per year is delayed by a decade due to the painful idle.
S&P arrived at the loss numbers by comparing manufacturer production announcements with its production-planning volume estimates.
It estimates that 9.5 light-vehicle production units were lost worldwide at the height of the crisis in 2021, a direct effect of the shortage. The loss was concentrated in the third quarter, when it says the global industry experienced a 3.5 million-unit loss. Conditions started to ease in 2022, which saw just a comparatively small 3 million-unit loss.
In the first half of this year, S&P estimates production losses resulting from semiconductor-supply issues were at 524,000 units.
S&P says the semiconductor supply chain has always experienced hiccups but that they were temporary and therefore manageable with limited effect on service. The pandemic resulted in "wholesale shortages among virtually all suppliers."
"We are now in a position where the auto industry has adapted to a constrained supply, and as a result is much less likely to be hit by significant disruption," said Mark Fulthorpe, S&P Global Mobility executive director of global light-vehicle production. "With the current semiconductor supply levels, we estimate that 22 million units of global light-vehicle production per quarter could be supported."
Pressure on the supply chain will likely continue as chips demand from the auto industry grows with increasing complexity among infotainment, safety and autonomy systems, S&P says.