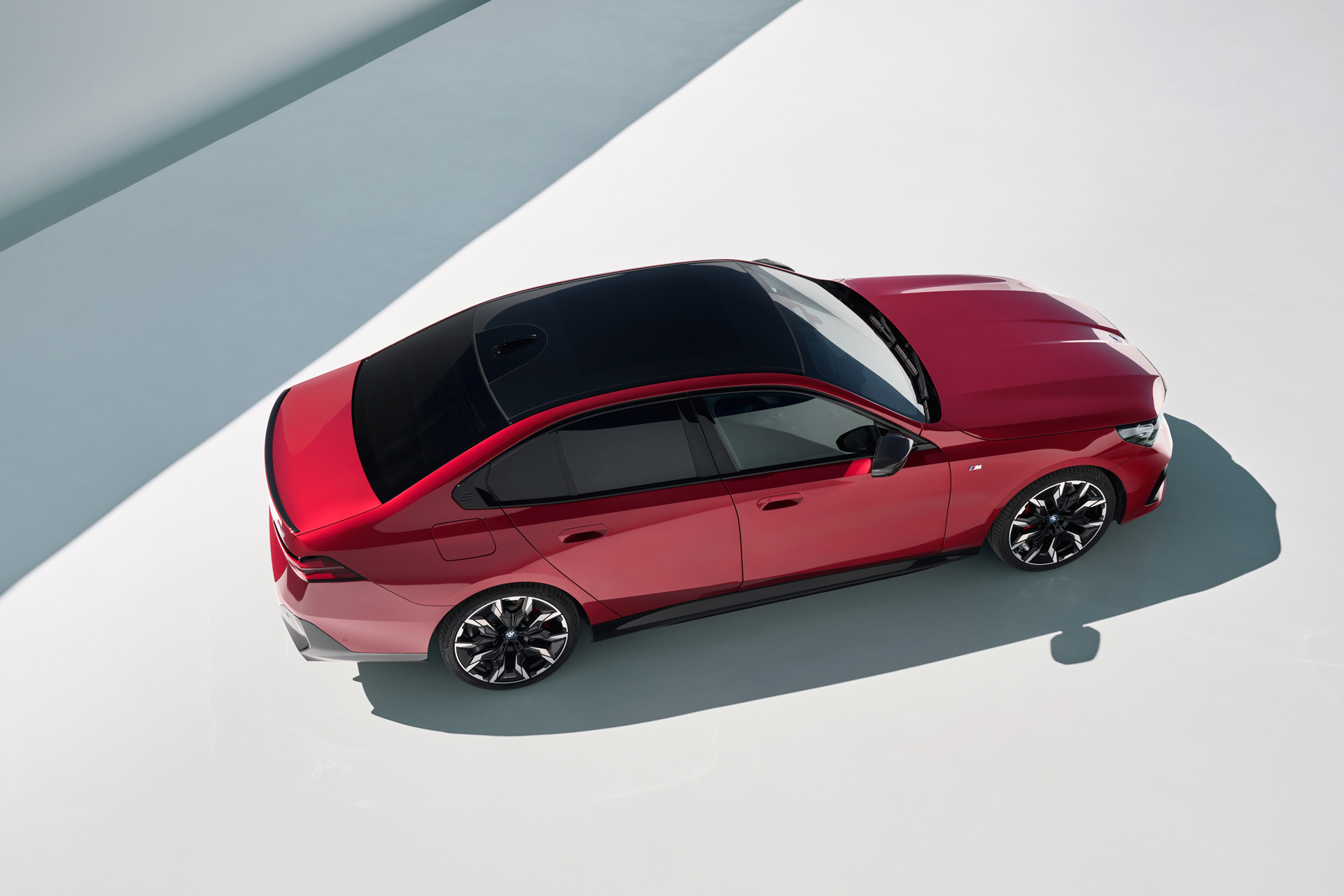 Volvo's upcoming EX30 is going for the brand's smallest-ever carbon footprint. Stellantis sees lithium-sulfur battery tech in its future. And the BMW i5 looks much like a gasoline 5-Series. Is that a good thing? This and more, here at Green Car Reports.
The 2024 BMW i5 revealed Wednesday is essentially a fully electric BMW 5-Series. With a price starting at $67,795 and a driving range for that entry model of 295 miles on the EPA cycle, it claims to offer the same passenger space as other gasoline-fueled 5-Series models.
The upcoming EX30 will have Volvo's lowest-ever carbon footprint in a production model from the brand, it says. The Volvo EX30 will represent a 25% drop in lifecycle carbon emissions versus the already-improved XC40 Recharge and C40 Recharge, it says, with lots of recycled materials and "100% climate-neutral electricity."
And future Stellantis EVs later in the decade—from Jeep, Ram, or Chrysler, for instance—may take advantage of potentially range-boosting, weight-cutting lithium-sulfur battery tech. Through Stellantis Ventures, it's invested in California's Lyten, which claims "a pathway to achieve the lowest emissions EV battery on the global market," in a cell type that can be made globally. But there's still progress to be made on cycle life and degradation.
_______________________________________