The 2024 Subaru Impreza offers a balanced ride, a spacious interior and user-friendly features with its newest design. While its acceleration is on the weaker side with its base model, the new performance trim easily makes up for that. Consistently named one of the best cars for new drivers, nothing has changed with this newest outing.
2024 Subaru Impreza Trims
The 2024 Subaru Impreza is offered in three different trims, including the new performance-focused RS trim. While the lower-level trims offer serviceable performance, the 2024 Impreza's debut trim takes things to a whole new level, as you will see in this review…
Impreza
The base model starts at $22,995. It offers basic features like manually adjustable seats with cloth upholstery, dual 7-inch touch screens, four-speaker audio, keyless entry and dual-zone automatic climate control. Integrate your smartphone with Android Auto or Apple CarPlay, or connect any music device or tablet via Bluetooth.
At such a low starting cost, you might be surprised to learn that the base model gives you features like adaptive cruise control, forward automatic emergency braking, and lane-keeping assist. Other features include rear-seat alert, forward collision warning, and lane departure warning.
Impreza Sport
The Sport trim starts at $24,995. Despite what the name suggests, it features the same engine as the base model. The 2.0-liter four-cylinder generates 152 horsepower and 145 lb-ft of torque. Additionally, like the base model, all-wheel drive comes standard. It does, however, have a sport-tuned suspension and torque-vectoring steering. Handling is terrific, but acceleration is decidedly lacking.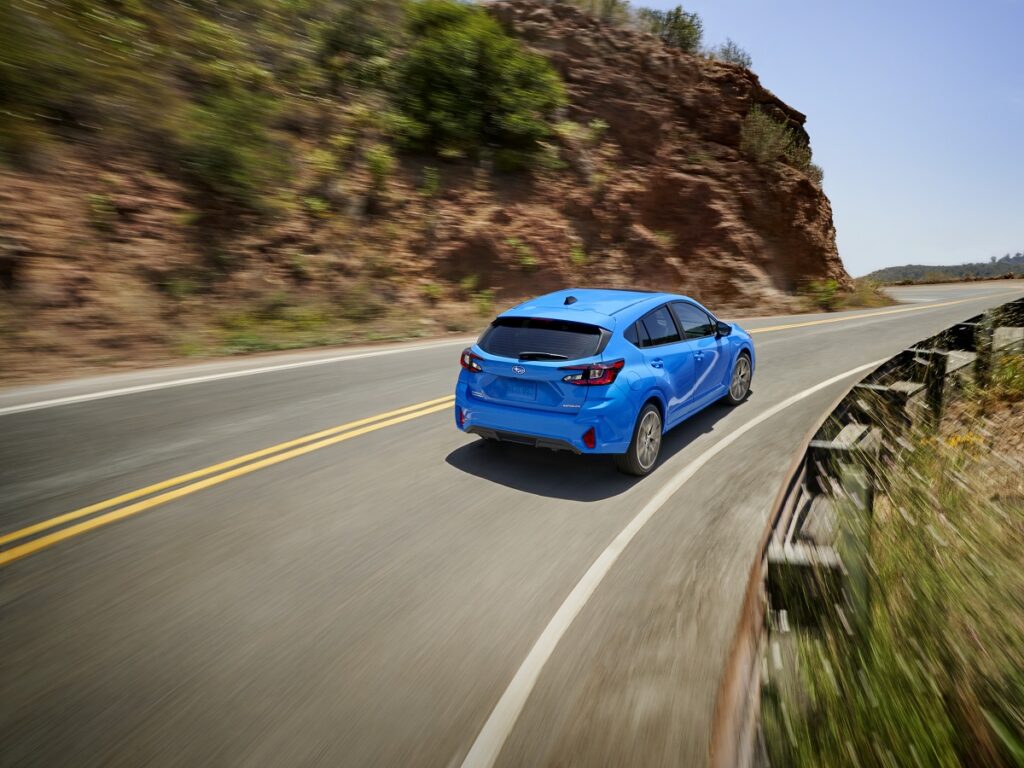 Front seats are upgraded with heating capability to get you through the fall and winter. The infotainment system includes an 11.6-inch touchscreen with voice recognition, and the audio system offers two additional speakers. Also included are HD radio, satellite radio, and dual USB ports.
The Sport trim mainly differs from the base trim in that it has upgraded features and aesthetics. Designed to fit its "Sport" name, the steering wheel comes leather-wrapped, and there are unique styling elements on the inside and the outside. Additionally, you'll find paddle shifters and 18-inch alloy wheels.
Impreza RS
The 2024 Subaru Impreza RS starts at $27,885. Most notably, it boasts a more robust 2.5-liter four-cylinder engine that generates 182 horsepower and 178 lb-ft of torque. While the upgraded engine improves performance, especially in terms of acceleration, you may be disappointed to learn that it is not paired with a manual transmission. In fact, none of the trims are this year.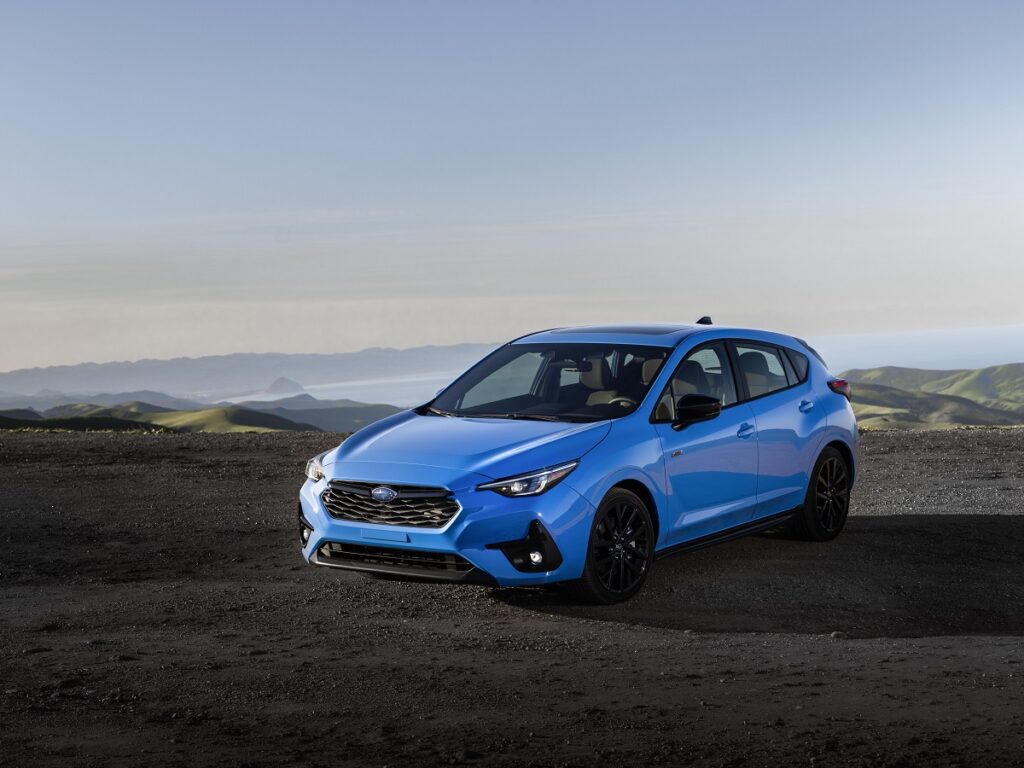 Other featured upgrades are a special RS fabric upholstery and black exterior accents that give the vehicle an edgier look. Wireless device charging, LED fog lights, blind spot monitoring, and rear-cross traffic alert are also standard.
Lastly, it's worth mentioning that you can get an optional package that comes with a 10-way power-adjustable driver's seat, a 10-speaker Harman Kardon audio system, and a moonroof.