Uber and Lyft have pledged to electrify their ride-hailing fleets by 2030, but a new University of Michigan study argues that it won't make much of a difference.
Replacing all current ride-hailing vehicles with EVs would eliminate tailpipe emissions, but the overall benefit to society would still be slight—just 3% per trip on average—according to the study, which was published June 1 in the journal Environmental Science & Technology.
That's due to other social costs associated with ride-hailing beyond emissions, including "increased traffic congestion, collision risk and noise due to Uber and Lyft drivers traveling to and from fast-charging stations," a University of Michigan press release announcing the study results said.
Tesla charging
Those results are based on modeling of more than a million Uber and Lyft trips using data collected from the Chicago area from 2019 to 2022. The models included trips taken on weekdays, weekends, and during different seasons, as well as during the COVID-19 pandemic, the time immediately before it, and after the widespread rollout of vaccines. Researchers said Chicago averaged roughly 300,000 daily trips prior to the pandemic, making it one of the largest ride-hailing markets in the country.
Researchers estimate that all-electric ride-hailing would reduce lifetime greenhouse gas emissions 40%-45%, but health impacts from local air pollution would increase 6%-11% per trip due to higher concentrations of pollution from fossil fuel power plants generating the electricity to charge the electric fleet.
Just getting to chargers could pose a problem as well. Researchers noted that, with fewer fast-charging stations than gas stations, drivers will have to take longer trips, resulting in extra driving that increases "traffic-related harms to society," like congestion, crash risks, and noise, by 2-3% per trip.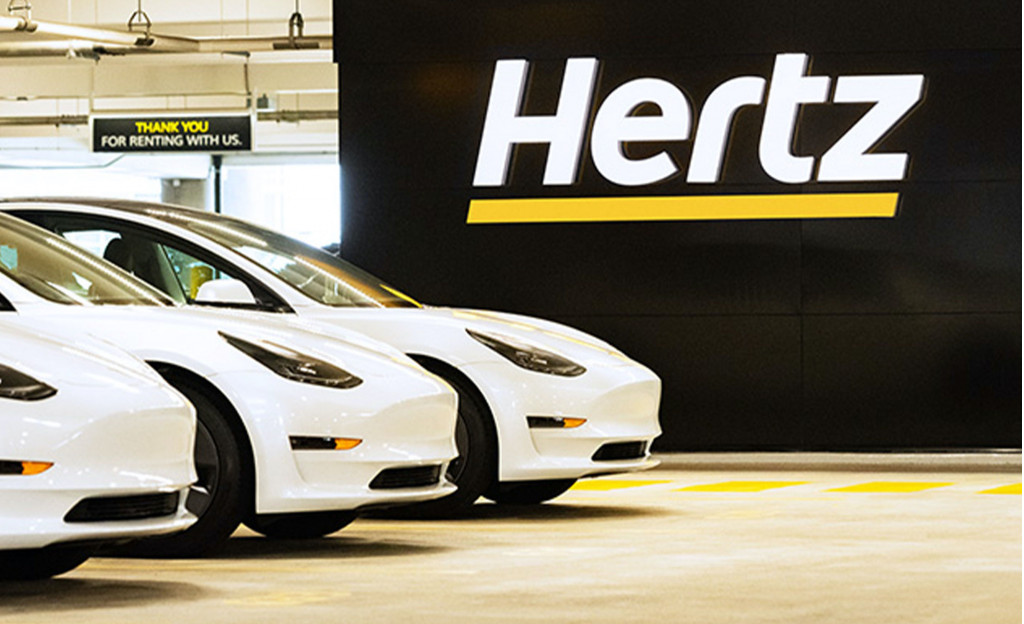 Tesla at Hertz
This study reads essentially like a different version of the "deadhead miles" that are already an issue for ride-hailing, in which drivers still need to travel to the start of trips and from the end of them. It also appears to build on findings from Carnegie Mellon University researchers in 2021 suggesting that Uber and Lyft use leads to higher greenhouse gas emissions and traffic congestion versus driving yourself.
Not all studies agree on strategy though. A UC Davis study found that EVs put to use in ride hailing delivered more carbon benefits than personal use. That may align with the idea that EV policy could go further were it targeted at so-called "gasoline superusers," targeting drivers who use the most fossil fuels.
Rivals Uber and Lyft both announced plans for all-electric ride-hailing in 2020, giving each company a decade to achieve the goal. In 2021 Hertz began offering Tesla Model 3 rentals to Uber drivers, while Ford this month announced flexible EV leases for Uber drivers.