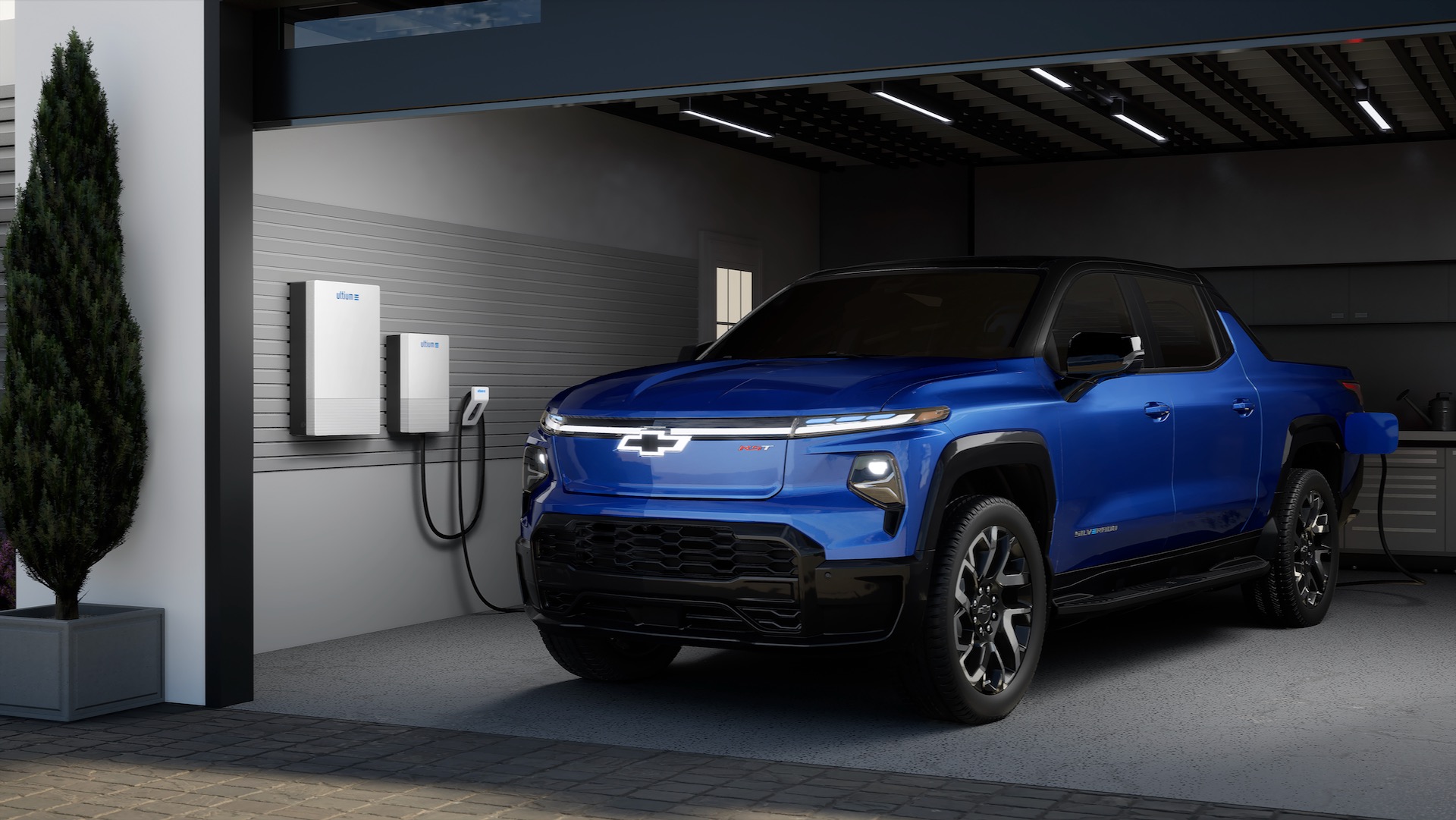 GM details what will be needed to use some of its upcoming EVs as home power banks. Polestar joins Volvo in its plans to shift to the Tesla charging standard. And the federal government lays out charging needs for the decade. This and more, here at Green Car Reports.
Following Ford, GM, Rivian, and its own corporate cousin Volvo, Polestar has confirmed that it also plans to adopt the Tesla NACS charge port in its future EVs, starting in 2025. It will also allow access to Tesla Supercharger fast-charging, with a CCS adapter, starting mid-2024.
GM has detailed the hardware needed to use upcoming EVs for home power backup. The Ultium Home V2H bundle and Enablement Kit will add an inverter and "dark start" battery to help with blackouts and natural disasters as well as solar integration. GM has teased that the Chevy Silverado EV will be one of the compatible vehicles although it hasn't yet detailed which spec will allow it or which other GM models will permit bidirectional charging from the start.
And a federal study out Wednesday assesses U.S. charging needs by 2030 if we get the anticipated 30 million to 42 million EVs on U.S. roads by then, and it could be the basis for a lot of future state and federal policy. It anticipates the need for 182,000 publicly accessible DC charging ports by then, but more surprising perhaps is the need for a million public Level 2 charge points—to help include the needs of those who might not have dedicated home charging.
_______________________________________