Honda recently announced two new hydrogen projects spanning both fuel cells and hydrogen-combustion engines.
The automaker on Monday confirmed plans for a fuel-cell heavy-duty truck co-developed with Isuzu, which once sold passenger cars in the U.S. but has now largely retreated into the commercial-vehicle sector. The two companies plan to demonstrate a prototype by next year, with a market launch following in 2027.
While not confirmed for the U.S., this project brings Honda into the ranks of automakers that have shifted to developing fuel-cell semis. Toyota and Hyundai both recently announced plans to broaden fuel-cell semi plans for the U.S., and General Motors in 2021 announced plans to build and support 2,000 fuel-cell semis in concert with truck maker Navistar.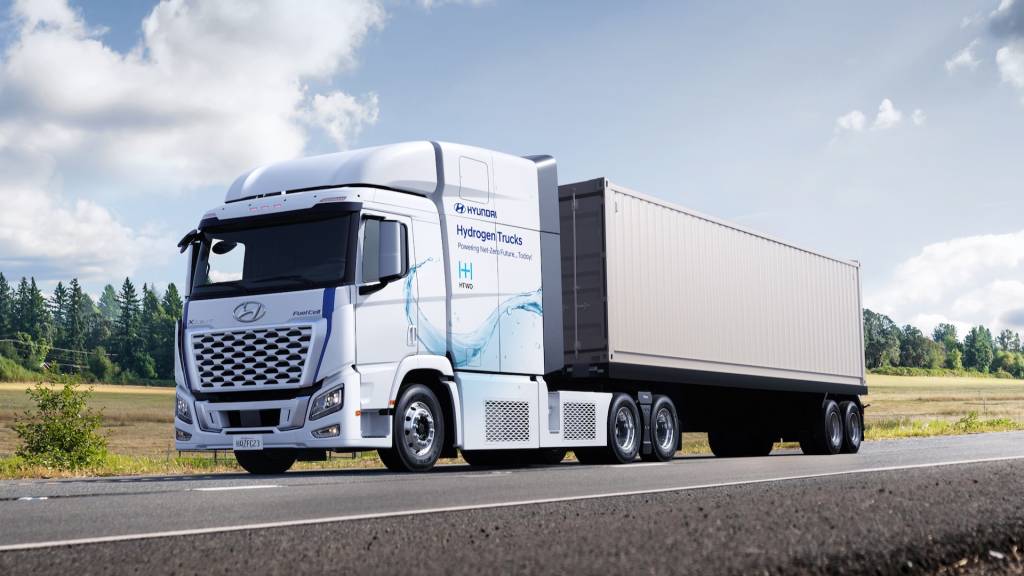 Hyundai Xcient Fuel Cell
Two days after the fuel-cell semi announcement, Honda also announced a joint effort with other Japanese companies to research hydrogen combustion engines. While fuel cells use gaseous hydrogen to generate electricity to power motors, these engines simply burn it in place of liquid gasoline or diesel.
Honda is working on hydrogen combustion with Suzuki, Kawasaki, and Yamaha for products in the "small mobility" sector. The same four companies have also gone in together on battery swapping for motorcycles, and represent half of the global motorcycle market.
Honda didn't say whether the new partnership, dubbed HySE, would focus specifically on motorcycles, but a company press release said one area of research would involve safeguarding fuel tanks in smaller vehicles. Engine performance and fueling infrastructure will be looked at as well, according to Honda.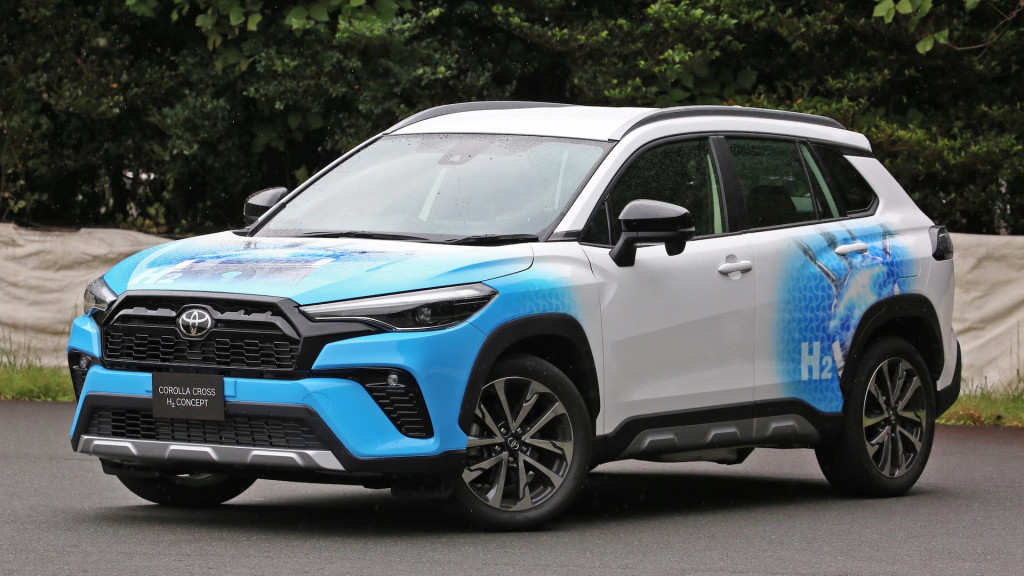 Toyota Corolla Cross H2 Concept
As with fuel-cell semi trucks, Honda is following in the tire tracks of rival Toyota. The larger automaker has been using and developing an internal-combustion hydrogen engine for motorsports, and has gone so far as to say that it sees a hydrogen-combustion Corolla Cross as an EV alternative.
Hydrogen combustion has some potential pluses, including the ability to preserve existing internal-combustion car designs, while avoiding the need for the expensive materials of current fuel-cell stacks. But hydrogen combustion still produces tailpipe emissions—including nitrogen oxides (NOx)—so it's not a huge gain from an emissions standpoint.
Fuel cells, in contrast, have no "tailpipe" emissions, and analysis indicates their carbon footprint can be made suitably low if hydrogen is produced from green sources. Sourcing of hydrogen will also be a factor in calculating overall emissions from hydrogen combustion engines—with tailpipes then factored in on top of that.