When was the last time you drove into a gas station and weren't able to get fuel for your car? Been a while, right? Or, maybe never. If only the situation were anything near as good for EV drivers looking to recharge their cars on road trips.
One of the main barriers to mass adoption of electric vehicles is lack of knowledge about public charging: Where is it? How fast is it? What does it cost? But increasingly, the question is more basic: Why doesn't it work?
Data from the J.D. Power Electric Vehicle Experience Public Charging Study suggests the problem is getting worse. In the first quarter of 2021, about 15 percent of charging attempts failed. That number was 20 percent in the first quarter of 2022, and 21 percent by the third quarter.
Setting up a seamless public charging network isn't easy. The challenge is that many different parties are involved in getting an EV to recharge successfully. They include the electric utility that supplies the power, the charging network that installed the charger and validates the session, the carmaker and the specific software in its EV, and the driver, who must provide some form of payment. Failures can occur in any of those elements, sometimes with cascading effects—and problem-solving can be complex.
Tesla: the gold standard by far
The Tesla Supercharger network, now entering its second decade, remains the gold standard. Its reliability is near enough to 100 percent that Tesla drivers simply don't worry about whether there'll be a cable that works at their next charging stop.
One reason for that is that Tesla controls every aspect of its charging ecosystem. Think of Tesla as Apple, if you like. The company makes not only the EVs themselves, and their operating software, it designs its own charging stations, the software that operates them, and the software that ties cars and network together.
That lets a Tesla driver enter a destination into the car's navigation, and be routed among Supercharger sites along the way. All that's needed is to plug the charging cord into the car, which then suggests how many minutes to stay for enough charge to make it to the next stop without wasting time off the road. These abilities are slowly filtering into other EVs—but virtually none have the seamless integration among car, charging, and payment Tesla offers.
Many players, many problems
It's much more complicated in the rest of the EV world. Like Tesla, networks must lease space from site owners to install their row of charging stations—and they must negotiate with the local electric utility to get the necessary power provided to their transformers at each site.
But accommodating many dozens of different EVs from different makers, with drivers who aren't previously known to the network, is much more complicated than Tesla's four current models driven by owners it's already sold to. And the differences matter.
Tesla designs its charging stations as a single integrated system with its cars, whereas EV charging networks like Electrify America or EVgo buy their stations from third-party makers. In the early days, no one company could supply high volumes of stations, so Electrify America had to use stations from four separate vendors: ABB, BTC Power, Efacec, or Signet. (EA is now in the process of designing its own stations and slimming down its roster of suppliers; Efacec is already gone, due to unreliability and difficult of servicing.)
Tesla knows its cars, their owners, and the credit card the owner provided, so billing happens on the back end. But a charging network open to all EVs may have no idea who or what just plugged in. The network has to ensure the user has a valid method of payment, whether it's free hours provided by the carmaker to EV buyers or the more customary driver's credit card.
Apps or credit card?
Initially, networks required membership to use their charging. They provided RFID cards, fobs, or phone apps to validate a session. Many regulators now insist on another payment mechanism, for drivers who don't use smart phones or don't want to hassle with downloading an app for a charging network they may never use again.
So, increasingly, public charging stations have credit-card readers—which have proven to be a major point of failure, along with the cellular connectivity required to validate a card that's just been swiped. (Ask your local Coke machine repair guy just how troublesome credit-card readers can be.)
The state of California requires credit-card readers on DC fast-charging hardware as a condition of receiving state subsidies to install them; that was enough for Tesla to walk away from up to $6 million in funding, with its CEO Elon Musk saying card readers were unreliable and unnecessary. The National Electric Vehicle Initiative (NEVI), which offers billions of dollars to states for EV charging installations, specifies there must be a payment mechanism that does not require downloading an app.
A longer-term solution to the payment challenge for non-Tesla EVs is the Plug And Charge protocol, a collection of back-end software that allows an EV driver to plug into a station and walk away—just as Tesla drivers have been able to do since 2012. The protocol connects the charge network, the vehicle (identified by its VIN), and the automaker, which provides payment for free hours of charging or the driver's credit-card number. It's seamless, but so far only one charging network (Electrify America) and five carmakers (Audi, Ford, Lucid, Mercedes-Benz, and Porsche) offer Plug And Charge.
One final challenge: The Tesla folks who run the Supercharger network know when the company has updated its cars' operating software, at least in theory. Other charge networks aren't so lucky. If Ford or Hyundai or BMW pushes an over-the-air update to EVs already on the road, the maker may or may not have tested the new software to ensure it doesn't affect how the car charges. It may or may not also have alerted all the various charging networks about the changes. The smaller and more frequent the updates, the less likely those are to happen.
So a recently updated EV may charge differently this week at a station that worked perfectly last week. For the conflict to be resolved, the driver has to complain to the network, the carmaker, or both, and the two parties have to figure out what went wrong and push a fix to the car and/or the stations. Multiply this by around 20 carmakers, many dozen different EV models, and a dozen or more software updates over a car's life, and you see the problem. Tesla's closed ecosystem seems to handle these updates more seamlessly; the company has unilaterally both raised and lowered charging rates in its cars via software updates.
Kilowatt confusion
Any network may suffer from power outages or reduced current. But networks have an additional problem: if they offer different charging rates—usually 150 or 350 kilowatts—EV drivers may be ignorant of what those rates mean, and what their car is capable of. Carmakers and dealership staff simply don't educate buyers on charging rates. Discussion is often limited to a cherry-picked fast-charging statistic like, "Recharges from 10 to 80 percent in 22 minutes"—which comes with pages of qualifiers. Those include optimal ambient temperature, a pack that's sufficiently warmed up to accept high charge rates, a station that can reliably deliver that rate, and more.
This confusion plays out at charging sites every day. Many EV driver will have seen a Chevrolet Bolt driver plugged into a 350-kW cable, angrily insisting his car charges faster on the cable with the higher number. It doesn't: Bolt EV charging maxes out at about 55 kW. Meanwhile, the Porsche Taycan driver whose car can charge at up to 270 kW is left fuming while the Bolt EV sloooooooooooooowly recharges on that cable at rates as low as 25 kW.
Misaligned incentives
The big problem today is that all the incentives for EV charging networks encourage only the installation of new sites, culminating in a photo op with local politicians. It's a big land grab today, since none of the networks are yet profitable, so any foregone revenue from a charging session that didn't happen is only noise level.
Worse, uptime requirements in specific funding provisions have huge exceptions. A network may commit to 97 percent "uptime"—which still allows a charging station to be completely dead for 11 days a year. But if a station loses connectivity? That doesn't count. Power reduced by the local utility during a brownout? Doesn't count. Et cetera. And those uptime requirements are widely ignored, because virtually no states or localities enforce them—and at least one EV charging provider is thought to have lied directly to its regulator about uptime stats.
It's the Wild West today, and it remains unclear which businesses will provide the bulk of EV fast charging five or 10 years down the road—and which can keep their charging sites in good repair.
Contenders include: (1) today's charging networks—with smaller networks likely to be bought up and rolled into larger ones; (2) electric utilities, though they must get permission from public-utility commissions to go into the business of selling EV charging; (3) fossil-fuel companies, which already have business relationships with the 145,000 fuel stations where drivers buy gasoline today; and/or (4) national or regional convenience-store operators, for whom gasoline is the attraction to get drivers in to buy sugary sodas, salty snack foods, beer, cigarettes, and lottery tickets.
Today, anxiety and uncertainty over whether a charging station on your route will actually recharge your EV has become a major impediment to adoption. Because no driver wants to risk a multi-hour delay on that holiday trip to Grandma's with the kids in back. I've started including it in reviews of otherwise good EVs, including the 2024 Audi Q8 e-tron and 2024 Hyundai Ioniq 6.
Who and what will step up to resolve the problems remains to be seen.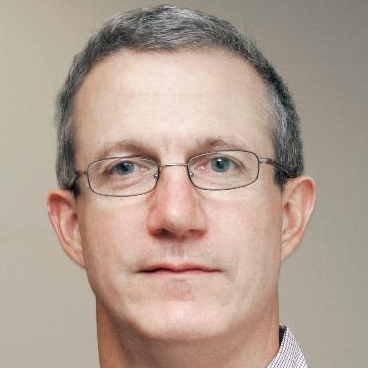 Contributing Editor
John Voelcker edited Green Car Reports for nine years, publishing more than 12,000 articles on hybrids, electric cars, and other low- and zero-emission vehicles and the energy ecosystem around them. He now covers advanced auto technologies and energy policy as a reporter and analyst. His work has appeared in print, online, and radio outlets that include Wired, Popular Science, Tech Review, IEEE Spectrum, and NPR's "All Things Considered." He splits his time between the Catskill Mountains and New York City and still has hopes of one day becoming an international man of mystery.