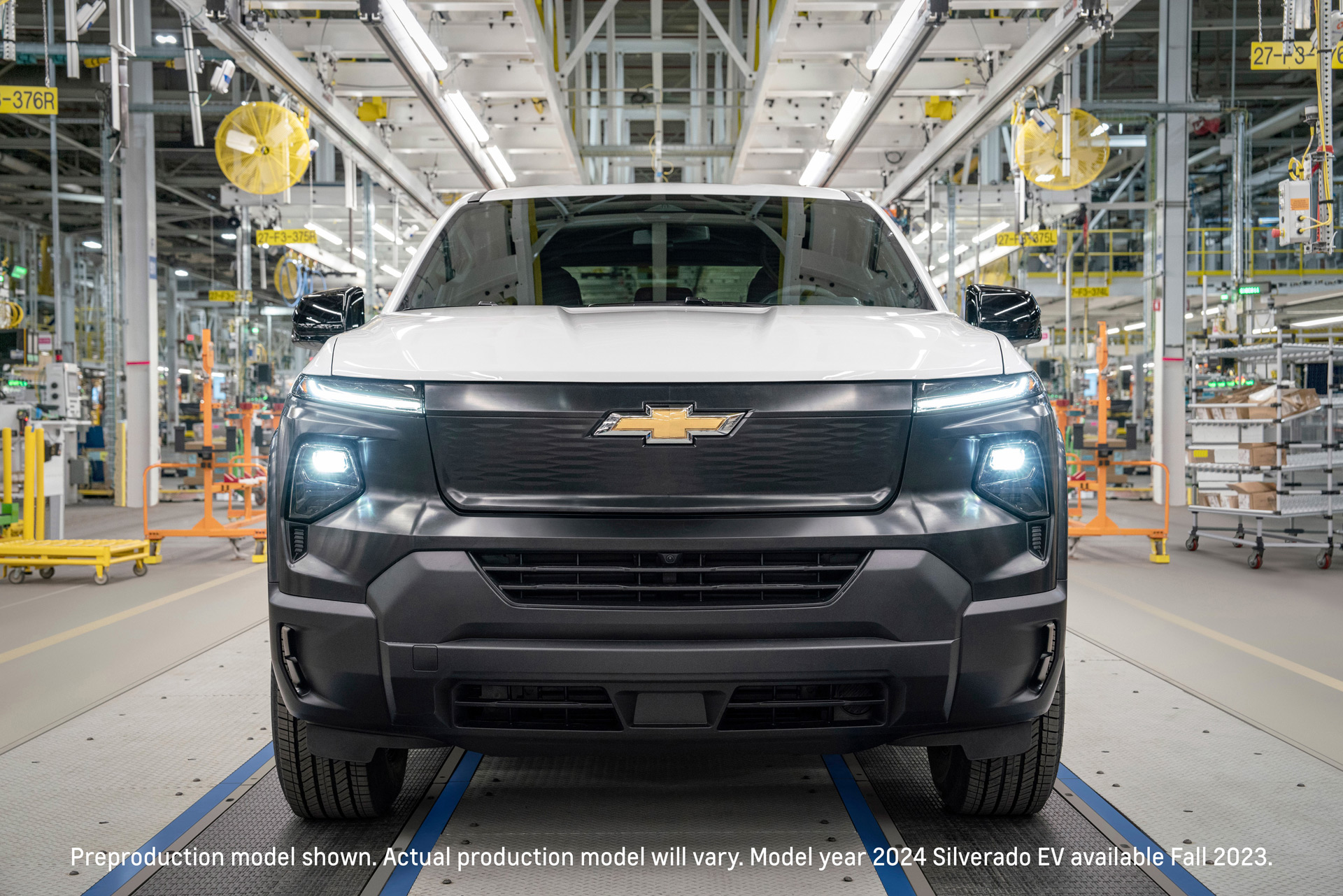 Toyota is seeking to boost U.S. production of hybrid powertrains. The upcharge will be high to get a Silverado EV with a 450-mile range. And will data reporting requirements make the federal EV charging network reliable? This and more, here at Green Car Reports.
With more information about the 2024 Chevrolet Silverado EV Work Truck (WT) trickling out ahead of deliveries set to start soon—with new info that the WT and its base battery will be available to retail customers, but not other WT versions—we took a look at the Silverado EV WT vs. the F-150 Lightning Pro in price and range.
As it oversees the rollout of a $7.5 billion nationwide network of EV chargers, the federal government is tackling EV charger reliability in the U.S. That means collaborating with companies on hardware and software, and opening up a data portal for reporting uptime and error codes.
Toyota announced last week that it plans to boost its U.S. hybrid production to meet what it says is strong demand for hybrid models. The same manufacturing complex in Kentucky is scheduled to start making fuel-cell modules this year.
And in case you missed it this weekend: EVs aren't staying in the fleet as long as gasoline models, and as we seek more EV adoption it's a potential problem. What's to blame?
_______________________________________
Green Car Reports Newsletter
Sign up to get the latest green car and environmental news, delivered to your inbox daily!
I agree to receive emails from Green Car Reports. I understand that I can unsubscribe at any time. Privacy Policy.