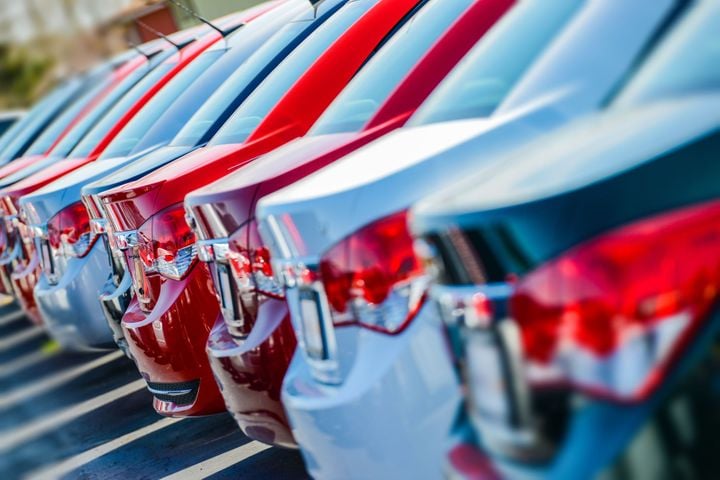 Used vehicle retail sales dropped. And, wholesale prices closed 2022 with the largest decline in used vehicle wholesale values in Manheim Used Vehicle Value Index data history.
Measures of consumer sentiment remain mixed. However, the University of Michigan index shows strong improvement. Consumers' views of buying conditions for vehicles improved and were at their best level since August 2021.
Auto loan performance dropped farther in December, but improvements were seen in the auto loan default rate. Still, the severe delinquency rate remains higher than in 2019. Defaults have not followed. But auto loan credit access declined again across all channels and lender types.
Inflation declined in December along with used-retail vehicle sales. The headline aggregate measure declined 0.1% when a 0.1% increase was expected on a seasonally adjusted basis. The decline followed a 0.1% increase in November.
The Core CPI, which excludes Food and Energy, saw a gain of 0.3% from a 0.2% increase in November but was in line with expectations. Energy prices declined in December, which helped produce the decline in the headline CPI. But shelter and other services, such as medical care and transportation services, experienced accelerated price growth.
Used cars, car and truck rental, and airline fares saw large declines. Likewise, new vehicle prices declined for the first time since January 2021 in the CPI.
Cox's same-store estimates on DealerTrack show used retail sales declined 7% in December from November and were down 10% year-over-year. But the data also shows CPO sales increased 14% from November to December and were up 21% for the year.
The Manheim Index finds wholesale vehicle values increased 0.8% in December on a seasonally adjusted basis. The decline left the re-based Index at 219.3, down 14.9% from a year ago. This was the largest year-to-year decline in the series' history, Cox reported.
The unadjusted price change in December was a decline of 1.9%, leaving the unadjusted average price down 13.1% from a year ago. "All eight major market segments saw seasonally adjusted prices that were lower than a year ago. Vans had the smallest decline at 12.0%, followed by pickups, sports cars, and compact cars at 12.2%, 12.6%, and 13.5%, respectively," Cox reported.
The Federal Reserve reported that Consumer Credit, excluding housing-related credit, grew to $27.96 billion in November from an upwardly revised $29.12 billion in October. Credit cards saw gains, while non-revolving debt (auto and student loans) saw declines.
Access to auto credit tightened again in December. The DealerTrack Auto Credit Total Loan Index declined 2.1%, but the approval rate worked against consumers, Cox reported. "Yield spreads widened, the subprime share declined, terms shortened, the share of loans with negative equity declined, and down payments increased. Credit tightened across all loan channels and all lender types, with new loans tightening the most and credit unions tightening the most across lenders," the industry analyst noted.
Auto loan performance deteriorated further in December when loans delinquent by more than 60 days increased by 5.3%, up 26.7% from a year ago.
But just 1.84% were severely delinquent when all loans are factored in, an increase from 1.74% in November and the highest rate since February 2009. The severe delinquency rate is 39 basis points higher compared to January 2022. In December, 7.11% of subprime loans were severely delinquent, increasing from 6.75% in November. The subprime severe delinquency rate was 163 basis points higher than a year ago, and the December rate was the highest in the data series back to 2006.
However, the high level of severe delinquencies has not led to equivalent growth in defaults, Cox reported. In December, loan defaults actually declined 13.5% from November but were up 16.9% 2021. "The annualized auto loan default rate in December was 2.56%, which was lower than the 2.98% rate in December 2019. The default rate in 2022 was 2.28%, up from a low of 1.98% last year but still lower than the 2.90% rate in 2019," Cox reported.
The initial January reading of consumer sentiment from the University of Michigan moved up 8% to 64.6 as views of current conditions and future expectations increased. Median expected inflation rates declined for one year out and increased slightly over the next five years. Consumers' views of buying conditions for vehicles improved and were at the best level since August 2021.