Forget Taco Tuesday. The near once-in-a-decade launch of the redesigned Toyota Tacoma has made it Taco Week at The Car Connection. The bestselling mid-size truck gets thoroughly overhauled, riding on a new frame, with three new powertrains, eight trims, and an overlanding special in the new Trailhunter grade.
We also spent some time in luxury crossover SUVs such as the new Porsche Cayenne and the latest Mercedes-Benz GLC, and we revisited the updated Kia Seltos.
Here's most of what moved us this week.
Previews
The redesigned mid-size pickup truck comes with major upgrades to the powertrains, suspension options, cab sizes, standard safety features, and in-car connectivity.
The last of a dying breed, the redesigned 2024 Ford Mustang gets a new look, more power, more screen space inside, and new performance gadgets.
The 2024 BMW X6 embraces a thorough refresh with mild-hybrid powertrains, standard all-wheel drive, and a new cockpit with a more user-friendly interface.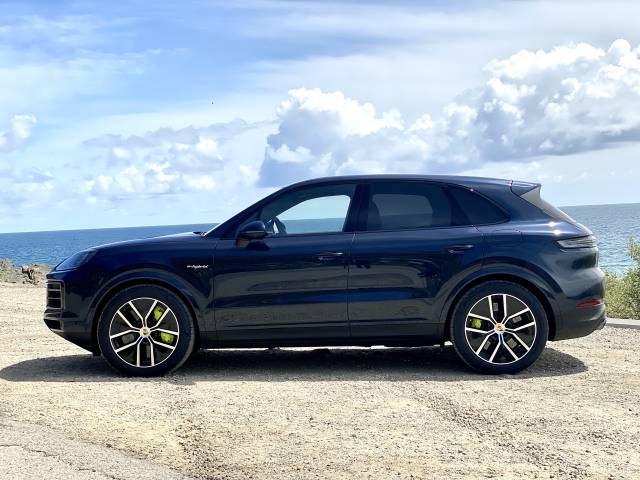 Reviews
Sold with V-6, V-8, and plug-in hybrid powertrains, the 2024 Porsche Cayenne proffers a bounty of performance and a wealth of advanced features, but it's inefficient and expensive, muting its TCC Rating to 7.2 out of 10.
The small crossover embraces a mid-cycle refresh for 2024 that promises a smoother transmission, good standard features, and a more daring style than other small crossovers. Fuel economy falls short, however, sinking its TCC Rating to 5.6 out of 10.
2023 Mercedes-Benz GLC-Class review
Mercedes' best SUV value wears a comely new shape and turbo-4 energy.
News
Chevrolet Colorado vs. GMC Canyon: Compare Pickup Trucks
GM developed both trucks together and they share the same crew-cab design, 5-foot-2 bed, and 2.7-liter turbo-4 engine. The distinctions between the two mostly line up around cost.
GM recalls nearly 1M SUVs for exploding airbag inflators
Buick Enclave, GMC Acadia, and Chevy Traverse involved in wide three-row recall.