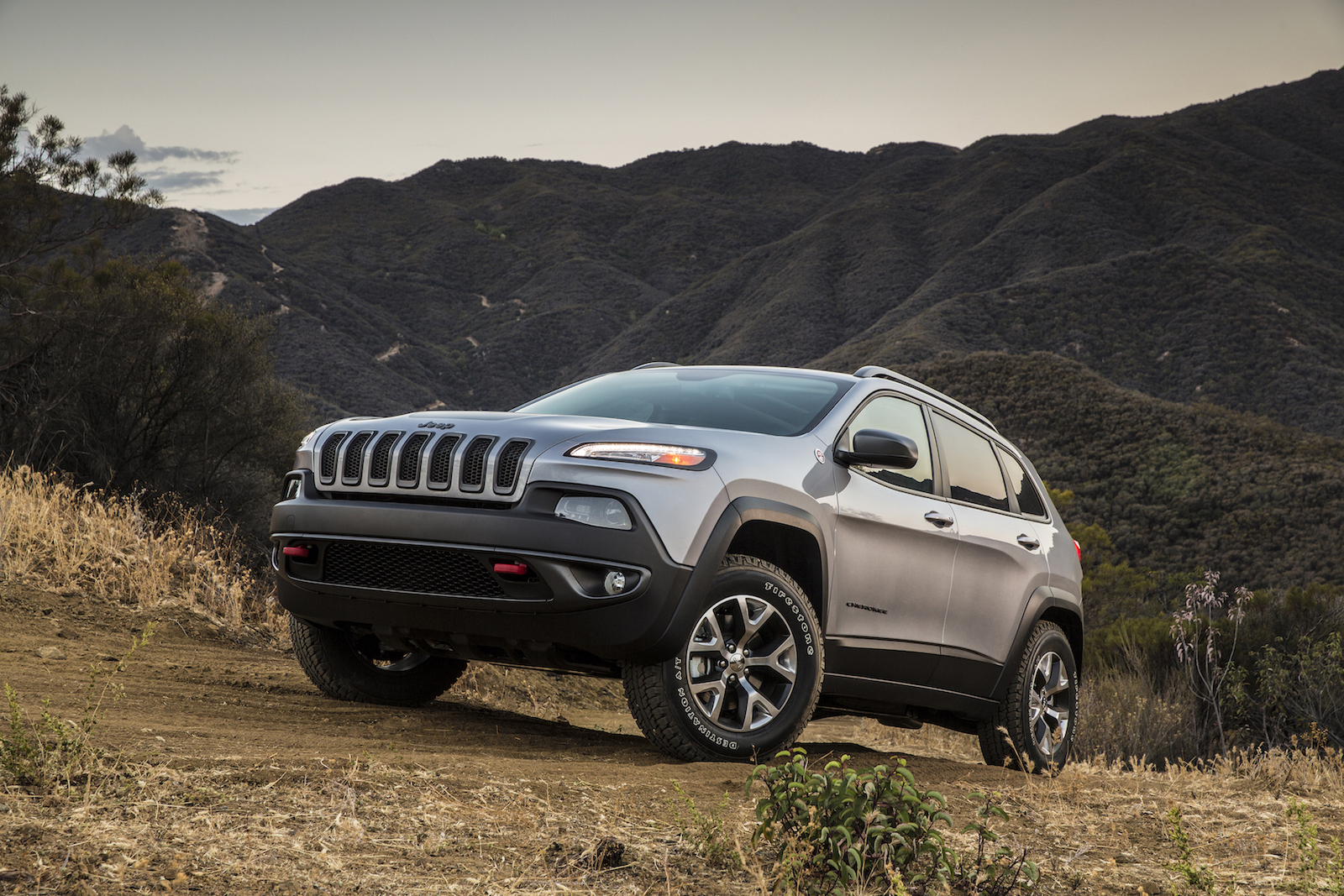 The 2016-2017 Jeep Cherokee SUV is being recalled again for issues with its 2-speed power transfer case, or Power Transfer Unit, in Jeep-speak, the NHTSA disclosed Monday. In those four-wheel-drive models, the transmission can slip from the front differential, causing a loss of power while moving. The same issue can cause the vehicle to slip out of "park" when the SUV is in fact parked.
The recall encompasses 25,980 models. And it's not the first time this generation of Jeep Cherokee has been recalled because the teeth on the splines of the differential have too much give in connection with the transmission output shaft, causing those teeth to wear out.
In June, 2020, then-parent company Fiat Chrysler Automobiles recalled 67,248 Jeep Cherokees from model year 2014-2017 equipped with a 2-speed transfer case exclusive to 4×4 models. That recall was limited to the rollaway risk, where the car could slip out of "park" while stationary or unattended and roll away. Jeep only knew of one known crash related to the issue at the time, and a transmission software update completed at dealer service centers remedied the problem.
The latest transfer case recall encompasses a broader scope of problems, and more incidents. New parent company Stellantis attributed 17 warranty claims and eight other service records related to the issue, though no known crashes have been reported.
The new fix also requires a software update. If a failed spline occurs in the front differential, the updated software controlling the power transfer unit will engage the rear axle to keep the vehicle going. One of the original benefits of this system was the front axle could be decoupled from the rear axle to get all of the engine torque for more efficient cruising on the highway. The software update will also activate the electronic parking brake if a failed spline is detected.
Once the update is complete, it will notify drivers of a failed spline with a malfunction warning lamp in the instrument cluster.
Owners can expect notification by mail as early as June 16, 2023. Jeep dealers will complete the service free of charge, and owners may qualify for reimbursement. For more info, call 1-800-853-1403 or visit FCA's recall website.