More 2024 models and even a 2025 model debuted this week, with Lexus capturing the news cycle by launching two new three-row SUVs. We also pit some of the most popular family haulers in head-to-head comparisons and track the latest new car news.
Here's what moved us.
Previews and reviews
The TX is new for 2024 and goes big with three full rows of seats, three powertrain options, and a thick coat of luxury lacquer over the related Toyota Grand Highlander.
The GX 550 is redesigned for 2024 with a turbocharged powertrain, a forthcoming hybrid model and a more off-road focused Overtrail model.
Volvo intends to market the battery electric vehicle as an affordable small urban crossover with a range of up to 275 miles.
Test drive: 2023 Hyundai Santa Cruz picks up young fans
The Santa Cruz pickup shares much with the Tucson crossover, but its curb appeal and cool factor may be far stronger to teens.
The 2024 Alfa Romeo Giulia sedan delights, dazzles, and frustrates simultaneously, earning a TCC Rating of 6.4 out of 10.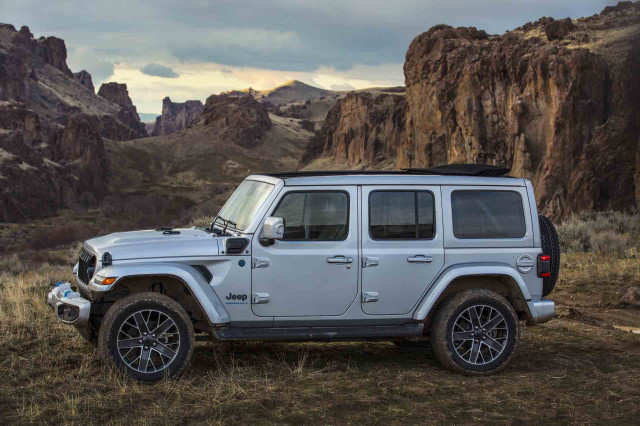 News
2024 Jeep Wrangler costs $700 more; 4xe hybrid cut by $4,740
The redesigned off-roader gets a modest $700 price hike but more standard equipment such as a 12.3-inch touchscreen.
Hyundai Palisade vs Toyota Highlander: Which three-row SUV is better?
Toyota still sells nearly three times as many Highlanders as Hyundai sells of the Palisade, but the gap in the highly competitive three-row crossover SUV segment has been narrowing.
Toyota Highlander vs. Honda Pilot: Compare Crossover SUVs
Toyota has a response to the larger Honda Pilot: a longer version of the Highlander dubbed the Grand Highlander.
Lincoln MKC recalled for engine fire risk while parked
A fire risk possibly originating from the 12-volt battery can ignite a fire even when the crossover's engine is off.