This week, The Car Connection went big, testing the newest and largest passenger vehicles on the road in the Ford Super Duty and GMC Sierra heavy duty. We got some extended time in one of our favorite compact crossovers in the 2024 Honda CR-V, and revisited some aging beauties.
Here's what moved us.
New car reviews
The 2024 Honda CR-V is an appealing five-seat crossover SUV, particularly in Sport hybrid spec. It earns a TCC Rating of 7.2 out of 10.
The redesigned heavy duty pickup truck sports upgraded powertrains and much better standard safety and convenience features, adding up to a TCC Rating of 7.0 out of 10.
2023 Ford Super Duty F-250 review
Ford's big rig can tow up to 40,000 pounds, and four engine options help to boost its TCC Rating to 6.8 out of 10.
The Cadillac CT5-V Blackwing sizzles, though even the ordinary CT5 sedans act sharp and look suave. The CT5 earns a TCC Rating of 6.8 out of 10.
The 2024 Cadillac CT4 offers driving fun in any configuration, even in base trim. The CT4 earns a TCC Rating of 5.6 out of 10.
Test drive: 2023 Toyota GR86 engages with all the feels
The 2023 Toyota GR86 is so fun it might get you out of a ticket from a sympathetic cop.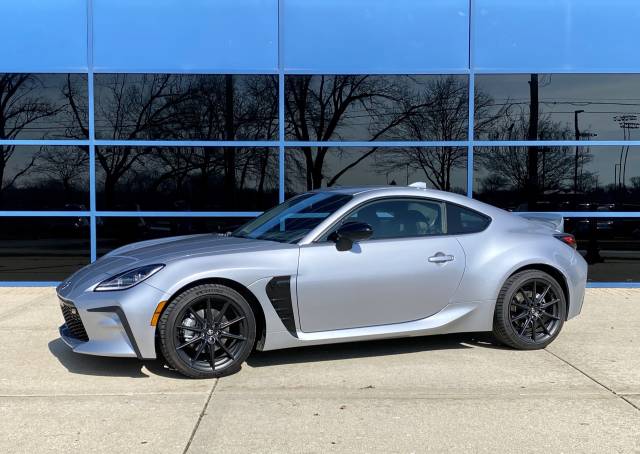 New car news
New car tech frustrates owners at record rate, says J.D. Power
Owners and lessees of new cars have recorded more problems in the first 90 days of ownership than at any other time in J.D. Power's 37 years of the Initial Quality Survey.
Tesla, Honda dominate most American-made cars list
Where do your new car shopping dollars go? Foreign brands may contribute more to the domestic economy than domestic brands, based on the latest annual index from Cars.com.
Jeep Grand Cherokee subject to 3 recalls, covering 366K SUVs
A rear coil spring can detach, the diesel engine can stall, and plug-in hybrids can stall on certain Jeep SUVs.